Center Administration
Daniela Caruso, Director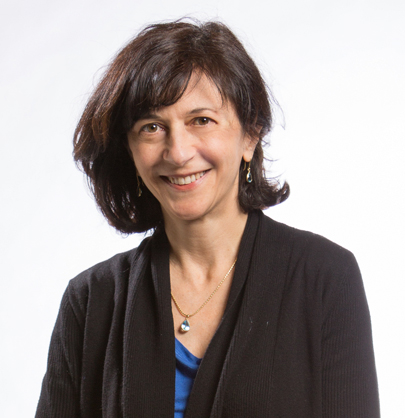 Professor Daniela Caruso teaches Contracts to first-year law students and an upper-class course on European Union Law. She also teaches a variety of law seminars and interdisciplinary courses, including a seminar on International Trade Regulation. In her publications, she focuses on private law and on the regulation of markets (whether domestic, regional, or international) as crucial elements in the political transformation of institutions and governance. At the core of her research is the relation between the laws of the market and the rise of inequality. In 2008 and 2014, Professor Caruso was visiting professor and John Harvey Gregory Lecturer on World Organization at Harvard Law School. In 2015, she was awarded a Jean Monnet Chair by the EU Commission. "The legal integration of the European Union illustrates most vividly the impact of free trade on the social and political structures of sovereign nations," she explains. In matters of contract law, her articles have dealt with the distributive impact of pseudo-contractual mechanisms in the delivery of special education services, with the links between contract doctrines and welfare reform, and with the distributive effects of contract-law paradigms in the context of trade agreements. Her article, "Non-Parties: The Negative Externalities of Regional Trade Agreements in a Private Law Perspective," was recently published by the Harvard Journal of International Law (2018). Her pro bono work concerns persons with autism. She developed a course on Autism for the Law School and for the Kilachand Honors College, and her article, "Autism in the US: Social Movement and Legal Change," was published by the American Journal of Law and Medicine (2010).
For a full bio and publication list, please visit Professor Caruso's webpage.
Elizabeth Amrien, Assistant Director
Elizabeth Amrien (BA, Fordham University; MDiv, Yale University; MBA, Boston University) manages the programs and finances for the Center for the Study of Europe and the Center for Latin American Studies at Boston University. Her other responsibilities for the Center for the Study of Europe include outreach and publicity, program development, grant writing, and other new and ongoing initiatives, including an active Visiting Researcher program. Previously, she served as managing director of the Institute for Human Sciences at Boston University (IHS), where for eight years she oversaw the strategic operation and development of the institute's programs.
Since 2002, Elizabeth has organized over 500 public and scholarly events (lectures, panel discussions, exhibits, film screenings, and international conferences) at Boston University, featuring prominent politicians, policy-makers, artists, activists, writers, and intellectuals. In the spring of 2015, she authored her fourth successful grant proposal to the European Commission Delegation in Washington DC, for a two-year project entitled "Getting to Know Europe: EU Future(s)," the goal of which was to launch a longer-term conversation on the future of Europe, what "Europe" means, and what its next steps ought to be.
Elizabeth's personal interests lie at the intersection of politics and culture, business and spirituality. She is an impassioned advocate for food justice and in 2009 organized an international symposium on the Future of Food: Transatlantic Perspectives, highlighting sustainable, conscious food politics.
Andreina De La Blanca, Program Assistant