DMD Applicants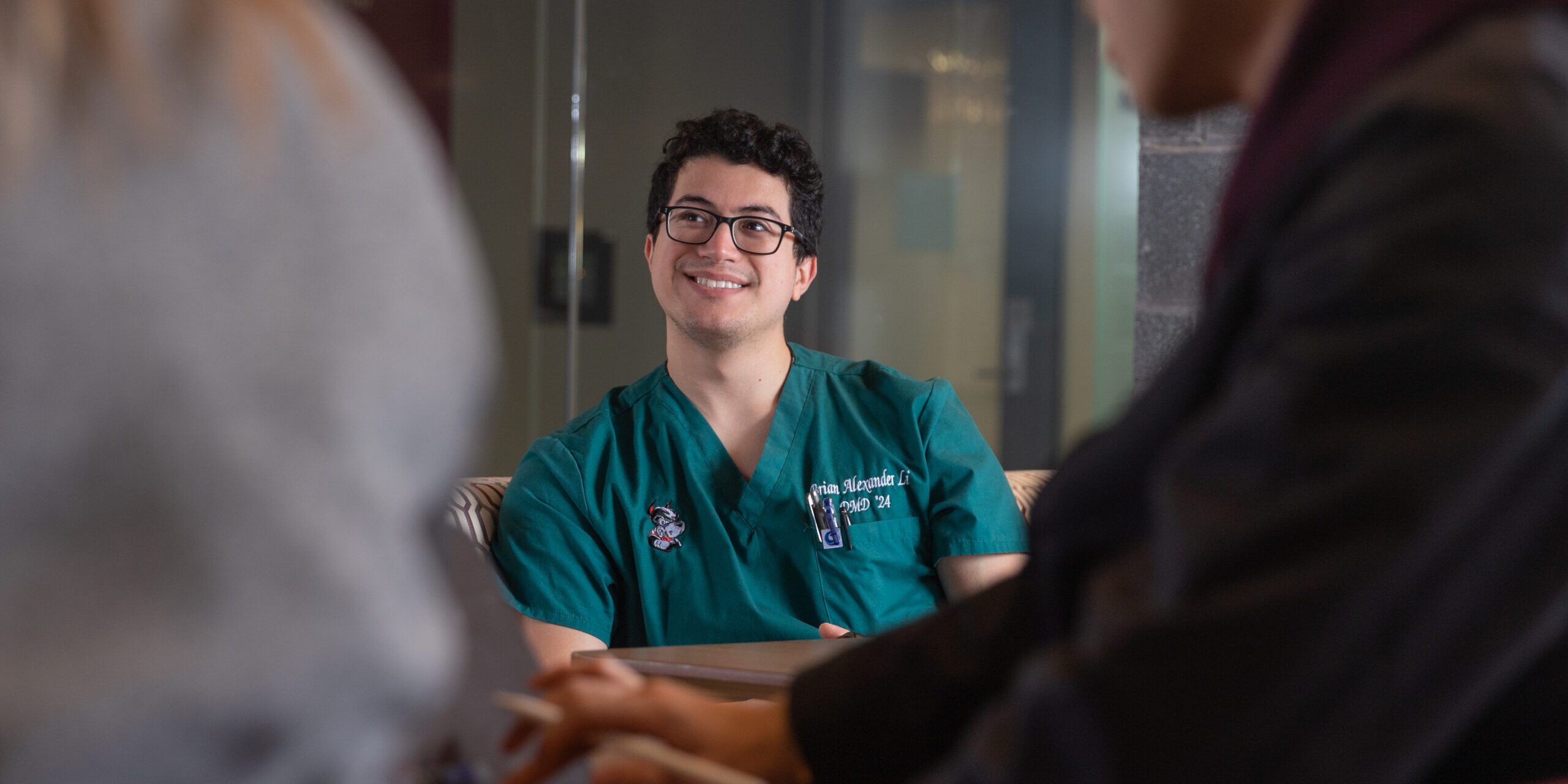 Boston University Henry M. Goldman School of Dental Medicine's four-year DMD program combines broad-based knowledge, in-depth clinical experience, and exposure to innovative dental technology to prepare students for an outstanding career in dental medicine.
As a student here, you'll get a strong academic foundation in basic, medical, and behavioral sciences and extensive hands-on opportunities from day one. At GSDM, education is competency-based: students are assessed individually, progressing at their own rates after demonstrating competency with each procedure.
We have a comprehensive and holistic approach to clinical care, which emphasizes oral healthcare in the context of a patient's overall health. This approach, combined with our faculty mentorship model, ensures that you have the support and guidance you need to develop into an exceptional oral healthcare provider, delivering the highest quality care to your patients.
Become a part of the GSDM community today.
---
Professional licensure disclosure statement
Boston University Henry M. Goldman School of Dental Medicine's DMD program is accredited by the American Dental Association Commission on Dental Accreditation (ADA CODA) and meets the educational requirements for dental licensure in each state. Additional information is available here.