Yannis Paschalidis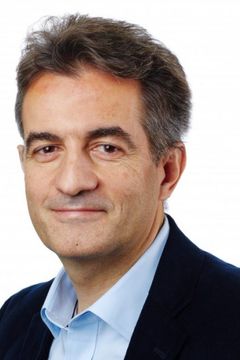 Education

Ph.D., MIT

Office

8 Saint Mary's Street

Email

Phone

617-353–0434
Professor, Department of Electrical & Computer Engineering; Computing and Data Sciences
Director of the Center for Information and Systems Engineering (CISE)
He is also affiliated with the BioMolecular Engineering Research Center (BMERC), the Clinical & Translational Science Institute (CTSI), the Precision Diagnostics Center (PDC), and the Rafik B. Hariri Institute for Computing and Computational Science & Engineering.
He completed his graduate education at the Massachusetts Institute of Technology (MIT) receiving an MS (1993) and a PhD (1996) degree, both in Electrical Engineering and Computer Science. In September 1996 he joined Boston University where he has been ever since. He has held visiting appointments with MIT and Columbia University.
Research Interests
Systems and control, networking, data science, optimization, applied probability, operations research, computational biology, medical informatics, and bioinformatics. His recent work has found applications in networks (communication, sensor, transportation, metabolic), protein docking, logistics, cyber-security, robotics, the smart-grid, health care, and finance.
Network Optimization & Control Laboratory
Google Scholar