CFA Renovations – Construction Update – 8/21/20
For the period of August 21st – August 28th: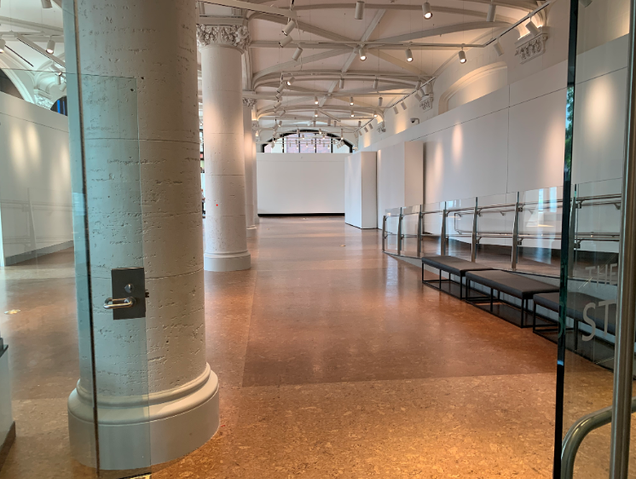 Please note that there is work scheduled for this weekend Saturday, August 22nd and Sunday, August 23rd.
Starting on Saturday, August 22nd, the west alley will be closed so that exterior signage can be installed. The ramp on the east elevation will remain open; as will the center entrance on Commonwealth Avenue. On Monday, August 24th, the west alley will reopen.
---
General:
Temporary signs are posted to help direct you through the first floor.
---
Exterior: North Façade
Installation of relieving angles and brick on the lower level will continue.
Brick washdown and window washing will be completed by the end of the week.
Work rebuilding the east chimney will continue.
As a reminder to all, please be aware of all directional signage, as pedestrian travel paths may be altered at both the interior and exterior of the building. Your safety is imperative!