James Uden
Associate Professor of Classical Studies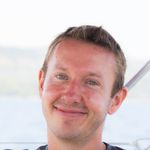 Title

Associate Professor of Classical Studies

Office

STH 433. On leave for Spring 2019.

Email

uden@bu.edu

Phone

617-358-1765

Education

2011 Ph.D. Columbia University (Classics)
2008 M.A. Columbia University
2005 LL.B. [Bachelor of Laws] (Hons) University of Sydney
2003 B.A. (Hons & University Medal) University of Sydney
Affiliated with Department of World Languages & Literatures
I write and research broadly on Latin literature and the cultural history of the Roman Empire. I am fascinated by the ways in which diverse aspects of ancient life – gardens, grammar, Greek culture, medicine, philosophy – are represented in Roman texts, especially those written in the Imperial (first-third century) and Late Antique (fourth-sixth century) periods. I have published a book on the satirist Juvenal – The Invisible Satirist: Juvenal and Second-Century Rome (Oxford University Press, 2015) – and am now writing a second work on Roman satire, which expands beyond the traditional canon of Latin satirists and emphasizes the connections between satire and religious ideas in Rome. My other book project moves forward to eighteenth-century England, to show how authors of Gothic novels, dramas, and poetry wrote within the shadows of Classical texts. Rather than forming a simple break with classicizing ideals, the Gothic became – at least for some writers – a new mode of reading the Greek and Roman past. Articles and book chapters cover a range of authors and themes: Catullus, Vergil, ancient epigram, love elegy, fable, travel, and time.
I am passionate about teaching, and in 2016 I won the Gitner Award for Distinguished Teaching in the College of Arts and Sciences [link here]. Here at BU, I teach courses in Roman cultural history ("The World of Rome", "The History of Medicine in Greece and Rome"), intermediate and advanced courses in Latin language and literature, and in the Core Curriculum ("Late Antiquity and the Medieval World"). I also direct graduate admissions for the department, and welcome any inquiries. I love to work with students who share my enthusiasms, so if you have an interest in Latin poetry, Imperial or Late Antique Roman culture and society, or the metamorphosis of ancient literature in later periods, please feel free to write to me.
Research Interests
Latin literature; the literary culture of Roman Greece; Late Antiquity; the transformation of Classical forms in English Literature (esp. in the eighteenth century).
Select Publications
The Invisible Satirist: Juvenal and Second-Century Rome (Oxford University Press, 2015)
'The Smile of Aeneas', TAPA 144 (2014) 71-96.
'Love Elegies of Late Antiquity', in B. Gold (ed) A Companion to Roman Love Elegy (Wiley-Blackwell, 2012).