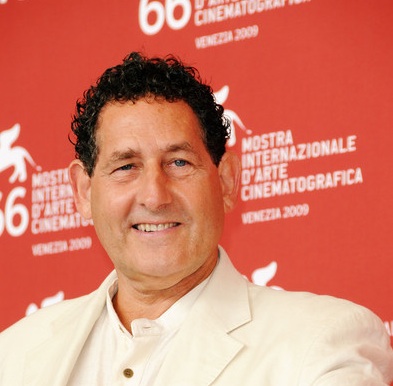 Professor of Classical Studies; Editor-in-Chief, "Arion, A Journal of Humanities and the Classics"
Herbert Golder is Professor of Classical Studies at Boston University and Editor-in-Chief of Arion: A Journal of Humanities and the Classics, for which he has received the Phoenix Award for Significant Editorial Achievement from the Council of Editors of Learned Journals as well as the inaugural Outreach Award from the American Philological Association for bringing the classics to a broader audience. He has written extensively on Greek drama and numerous other classical and modern subjects, as well as translated and adapted Greek drama for the stage, and also served as General Editor of The Greek Tragedy in New Translations series published by Oxford University Press. He was educated at Boston, Oxford, and Yale Universities and taught at Syracuse, Emory, and Yale before joining the Boston University faculty.
Beyond his career in academia, he has also worked in film, most notably in collaboration with legendary filmmaker Werner Herzog on ten films. His most recent feature film, co-written with Herzog, entitled My Son, My Son, What Have Ye Done, was inspired by the true story of a man who acted out a Greek tragedy in real life, and the film had its world premiere at the 2009 Venice Film Festival, where it was nominated for a Golden Lion. His latest film project, a documentary entitled The Lotus that Went to the Sea, received the 2014 Walt Ratterman Humanitarian Award at its Columbia Gorge International Film Festival world premiere. In his courses he especially enjoys exploring with his students the connections between the classics and subsequent intellectual developments, such as in his course on Nietzsche and the Classics, as well as their links with living culture, and has designed a number of courses, such as Greek Tragedy and Film, with that in mind. This semester he will be teaching a course on Greek and comparative mythology, looking at the way we can understand how the habits of mind we identify as "Western" evolve out of the very specific ways—different from that of other mythopoeic peoples—the Greeks tell their stories. In the spring he will be returning to one of his favorite courses and his two great loves, Greek tragedy and film.
Research Interests
Greek drama, especially tragedy, and its staging, ancient and modern; literary translation; reception, especially film
Select Projects and Publications
Ballad of a Righteous Merchant, Notes on Werner Herzog Directing My Son, My Son, What Have Ye Done, A film by Herbert Golder (Writer/Director/Producer, documentary film; World Premiere, Montreal World Film Festival/Festival des Films du Monde, August 24-September 4, 2017; Best Feature Documentary & Best Director of a Feature Documentary, Milan International Filmmakers Festival 2017; Best Story, London International Film Festival, 2018; Official Selection, Peloponnese Documentary Film Festival, Kalamata, Greece, American Documentary Film Festival, Palm Springs, CA, 2018; multiple award nominations, Nice International Film Festival, Amsterdam International Film Festival, summer 2018).
My Son, My Son, What Have Ye Done (feature film), Writer and Producer; directed by Werner Herzog and executive-produced by David Lynch, starring Michael Shannon and Willem Dafoe; World Premiere, Fall 2009; Theatrical Release New York City and Los Angeles, 2009; DVD release by First Look Studios, September 2010 (and web-streamed by Netflix, etc.).
Euripides' The Bacchae, Applause Books (London and New York), 2001.
Sophocles' Aias (Ajax) (with Richard Pevear), Oxford University Press (Oxford and New York), 1999.
The Greek Tragedy in New Translations, General Editor; Oxford University Press (Oxford and New York), 1985- .