Our Team
Dr. Muhammad Zaman
Director
Dr. Zaman is an HHMI professor of Biomedical Engineering and Global Health at Boston University. He received his master's and P.h.D from the University of Chicago. In addition to five books and over 130 peer-reviewed research articles, Professor Zaman has written extensively on innovation, refugee and global health in newspapers around the world. His newspaper columns have appeared in over 30 countries and have been translated into eight languages. He has won numerous awards for his teaching and research, the most recent being Guggenheim Fellowship (2020) for his work on antibiotic resistance in refugee camps.
Dr. Carrie Preston
Associate Director
Dr. Preston is a professor in the English Department and Women's, Gender, & Sexuality Studies Program and Director of Kilachand Honors College at Boston University. Her writing on gender, sexuality, race, performance, and critical displacement has appeared in articles and three books. Her awards for teaching and research include the Methodist Scholar-Teacher of the Year and the Torre de la Bueno Award for a book in dance studies. Her forthcoming book, coming out with Oxford University Press, is titled Complicit Participation: The Liberal Audience for Antiracist Theater.
Marina Lazetic
Director of Programs  
Marina Lazetic is a forced displacement and extremism researcher. Throughout her academic and professional career, she has worked on projects related to forced displacement, nationalism, conflict prevention, gender, and human security. She focuses on environmental displacement, community organizing, and anti-immigration movements in her research and writing. Marina previously worked for nonprofit organizations and academic institutions such as the Feinstein International Center, Belgrade Center for Security Policy, and Open Society Foundations. She is a Ph.D. candidate at the Fletcher School at Tufts University. 
Christine Luccini
Finance and Operations Manager
Chrissy is the Finance and Operations Manager at the Center on Forced Displacement. She has many years of experience working in education. Most recently, Chrissy worked at Kilachand Honors College, as an Administrative Assistant. At KHC, she provided administrative support to staff and faculty while developing meaningful relationships with students. At the Center on Forced Displacement, Chrissy will assist in creating long term development and financial strategy, facilitate effective financial management and oversee the day-to-day operations. 
Devin A. Bowes, Ph.D. (she/her/they)

Postdoctoral Associate
Devin earned a B.S. in Nutrition and Dietetics from West Chester University of Pennsylvania where she grew interested in the connections between dietary behavior and associated health outcomes. She earned a Ph.D. in the interdisciplinary engineering program of Biological Design at Arizona State University where her research applied her background in human health to the field of wastewater-based epidemiology (WBE) to understand population-level trends in human behavior and how that relates to both chronic and communicable diseases. Devin continued this work as a Postdoctoral Researcher at The Biodesign Institute where she further explored WBE's ability to monitor emerging infectious diseases as well as the human gut microbiome. She is now a Postdoctoral Associate in the Center on Forced Displacement at Boston University where she aims to apply WBE in the context of forcibly displaced communities across the globe. Devin is pursuing an academic career where she can continue to conduct independent research as it relates to addressing the intersection between human health, the environment, and strategical policy and intervention implementation in support of enriching data acquisition and public health strategies.
Dr. Isabella Trombetta

Postdoctoral Associate
Dr. Isabella Trombetta is a postdoctoral associate at the Center on Forced Displacement at Boston University. Her primary research focuses on migration in the Central Mediterranean and how international maritime law and humanitarian law affect border shaping in the high seas. She also worked on projects relating the EU response to border pressures, the categories of migration, and on the criminalization of NGOs. Previously she worked as communications officer with the SAR NGO SOS MEDITERRANEE both on board the boat Aquarius and at the Italian headquarters of the NGO.
Micah Trautmann

Graduate Fellow
Micah is a Ph.D. candidate in the Department of Philosophy at Boston University. His research focuses primarily on questions about displacement and territory. As a Graduate Fellow associated with the CFD's Sawyer Seminars, he will continue work on his dissertation, "Refugees and a Right to Place," which draws on philosophical insights into the normative significance of the places we inhabit — in particular the way our environment shapes various aspects of our agency and well-being — in order to identify and articulate a set of under-recognized harms in the contemporary response to protracted displacement. In doing so, he seeks to make the case that the meaning of displacement today has changed: refugees no longer merely lose their homes, they are also deprived (often indefinitely) of a meaningful place in the world.
Rana Hussein

Research Associate
Rana earned her B.A. in mathematics and computer science at Boston University. Throughout her undergraduate years, she worked with Dr. Zaman on a number of research projects in partnership with UNICEF, where she applied mathematical modeling techniques to assess and predict child malnutrition rates in Yemen and other conflict settings. She is now a research associate at the Center on Forced Displacement, where she hopes to apply her background in data analysis to continue to work on projects aiming to better assess
and understand the health of vulnerable and displaced communities as well as contribute to other interdisciplinary projects at CFD.
Student Fellows
Ai Quyen Le
Ai is an undergraduate third-year student studying Operations and Technology Management as well as Global Business in the Questrom School of Business. She is also a BU Community Service Scholar, where she enjoys volunteering at her previous high school, Boston Latin School. At BU, Ai is a member of a co-ed business fraternity, Phi Chi Theta, where she continues as part of the PI class providing professional development and opportunities to support the network of members and alumni all over the world. This spring semester, she takes upon the role of VP of Operations where she leads a team in planning activities and events. She assists in managing the day-to-day operations of the CFD center and the organization of meetings and events.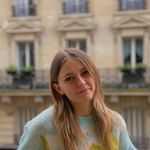 Autumn Bachofen
Autumn is a first-year student in the College of Arts and Sciences and Kilachand Honors College. Originally from Colorado, she moved to France at a young age and has lived there for 8 years. In her junior year of high school, she earned the Pritzlaff Leadership Award for her role in community service and for encouraging the public service ideal. After graduating in 2021, she took a gap year to explore France and was employed at the United States Embassy in Paris. She worked in the Paris Welcome Center, aiding American expats as they arrived and departed Post, and later in the Consular section, where she gained exposure to the bureaucratic side of immigration and forced displacement. She works as a communications and social media fellow at the CFD center.
Baiden Wright
Baiden is in her fourth year of undergraduate studies at Boston University. She is majoring in International Relations with particular focuses on politics and anthropology, and a minor in Spanish. Her academic interests include gender and sexuality studies and forced migration. At BU, Baiden is affiliated with the Kilachand Honors College and the Trustee Scholarship program and is the managing editor for the International Relations Review. She has been awarded research funding through UROP (the Undergraduate Research Opportunities Program), as well as internship funding through KIP (the Kilachand Internship Program). After graduating, Baiden hopes to work in immigration law before transitioning to the pursuit of her J.D. She provides research support to the CFD team.
Janki Bhatt
Janki is a fourth year undergraduate student in the Boston University Kilachand Honors College studying English and political science. As an immigrant and a Pre-Law student interested in pursuing a career in immigration law, she is interested in the topics of forced displacement and its various causes and effects. As part of her KHC Keystone Project, she is currently working with Dr. Zaman to construct a comparative analysis of stateless and refugee literature in the South Asian context by studying literature written by and about these communities and comparing them to journalistic, oral, and official governmental records. In the past, she has worked with Dr. Zaman to research and address issues surrounding access to healthcare as a consequence of statelessness in Pakistan. She provides research support to the CFD team. 
Shandra Back

Shandra is a second year undergraduate student in the College of Communications and Kilachand Honors College at Boston University. She is majoring in Journalism with a minor in Political Science. She is involved with WTBU, BU's radio station, as the Audio Productions Director. Shandra melds her love of travel with her academic interests on forced displacement as a participant in BU Hillel's Israel Uncovered trip to Israel and Palestine as well as a participant in the Border Studies Program through the CFD center. Her travel podcast, Sunshine on a Dime, is a nominee for the 2022 Best College Podcast with the Intercollegiate Broadcasting Society. She works as the Podcast Director at the CFD center.
Sukanya Mitra
Sukanya Mitra is a Journalism Graduate Student at the College of Communication at BU. She is also the Editorial Writing Director at Strike Magazine Boston and the Arts and Culture News Editor at WTBU News. Upon graduation, she aims to work with people from different communities and tell impactful stories. She will be leading the Communications and Social Media team at CFD.