Advisory Board
Ibrahim Awad is the Professor of Practice of Global Affairs and Director of the Center for Migration and Refugee Studies, School of Global Affairs and Public Policy, at the American University in Cairo. He holds a BA degree in political science from Cairo University and a PhD degree in political science from the Graduate Institute of International Studies, University of Geneva, Switzerland. He has worked for the League of Arab States, the United Nations and the International Labour Organization, holding positions of Secretary of the Commission, UN-ESCWA, Director, ILO Sub-regional Office for North Africa, and Director, ILO International Migration Programme. He is currently the Chair of the Labor Migration Working Group of the Global Knowledge Partnership on Migration and Development (KNOMAD), hosted by the World Bank, Chair of the Steering Committee of the Euro-Mediterranean Research Network on International Migration (EuroMedMig), and Senior Fellow at the Migration Policy Centre (MPC) of the Graduate Institute of International and Development Studies in Geneva. He also serves on the editorial boards of several academic journals.
Jorge Durand is a professor-researcher at the University of Guadalajara in the Department of Studies on Social Movements (DESMoS – CUCSH). He is co-director, with Douglas S. Massey, of the Mexican Migration Project (since 1987) and the Latin American Migration Project (since 1996) sponsored by the Universities of Princeton and Guadalajara. In Mexico he is a researcher emeritus of the National System of Researchers. In the United States he is a member of the National Academy of Sciences, the American Philosophical Society and the American Academy of Arts and Sciences. On the other hand, he has received the Malinowski Prize from the Society for Applied Anthropolgy 2018. Finally, the Jorge Durand Chair in Migration Studies was inaugurated at the University of Guadalajara in 2018. He has been a professor at several Mexican universities and research centers and at the Foreign. He is currently a columnist in the opinion section of the newspaper La Jornada, Mexico. In the last thirty years he has studied the migratory phenomenon between Mexico and the United States and has published extensively on the subject.
Dr. Larissa Fast is a scholar working at the intersection of the worlds of academia, policy, and practice. Her research addresses two fundamental problems: how best to protect civilians, particularly those who intervene in violent conflict, and how to make such intervention more effective, ethical, and responsive to local needs and circumstances. In addition to her book Aid in Danger: The Perils and Promise of Humanitarianism, she has published numerous peer-reviewed articles and policy reports.
Dr. Fast has worked for both government and non-government agencies as a project manager, consultant, and analyst, and provided training to individuals and organizations  in peacebuilding and conflict analysis. Prior to her current position at Manchester, she was a Senior Research Fellow at ODI's Humanitarian Policy Group, a Fulbright-Schuman Research Scholar (2016-2017), and a AAAS Science and Technology Policy Fellow (2014-2016) at USAID's Global Development Lab. Dr. Fast also held faculty positions at the Kroc Institute at the University of Notre Dame (USA) and Conrad Grebel University College (University of Waterloo, Canada).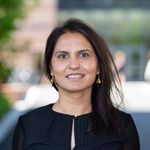 Dr. Margareta (Magda) Matache is a Lecturer on Social and Behavioral Sciences at the Department of Social and Behavioral Sciences, Harvard T.H. Chan School of Public Health, and the Director of the Roma Program at the FXB Center for Health and Human Rights, Harvard University. Her research focuses on systems of oppression, with a focus on anti-Roma racism. With more than 20 years of experience in activism and research, Dr. Matache has dedicated her work to advancing justice and Roma rights. From 2005 to 2012, Dr. Matache was the Executive Director of Romani CRISS, a human rights organization that defends the rights of Roma people. In 2012, she was awarded a Hauser postdoctoral fellowship at the FXB Center, where she co-founded, along with Professor Jacqueline Bhabha, the University's Roma Program.
In 2017, with Jacqueline Bhabha and Andrzej Mirga, she co-edited Realizing Roma Rights, an investigation of anti-Roma racism in Europe. Also, along with Jacqueline Bhabha and Caroline Elkins, Dr. Matache is the co-editor of Time for Reparations, a 2021 volume exploring the issue of reparations across a broad range of historical and geographic contexts and academic disciplines. Her other publications and research have ranged from the structural determinants of health to the rights and agency of Romani children and adolescents, early childhood development, anti-Roma racism, reparations, segregation in education, and participatory action research.
She received her Master's in Public Administration from the John F. Kennedy School of Government at Harvard University, and her doctoral degree in Political Sciences from the Faculty of Political Sciences at the University of Bucharest. She also holds a master's degree in European Social Policies.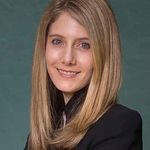 Jane McAdam AO DPhil (Oxford) BA (Hons) LLB (Hons) (Sydney) is Scientia Professor of Law and Director of the Kaldor Centre for International Refugee Law at UNSW Sydney. She is a Fellow of both the Academy of the Social Sciences in Australia and the Australian Academy of Law. She has held visiting appointments at Oxford and Harvard, and was previously a non-resident Senior Fellow in Foreign Policy at The Brookings Institution in Washington DC (2012–16). Professor McAdam publishes widely in international refugee law and forced migration, with a particular focus on displacement in the context of climate change and disasters. She serves on multiple international committees and is joint Editor-in-Chief of the International Journal of Refugee Law, the leading journal in the field. In 2021, she was appointed an Officer of the Order of Australia (AO) 'for distinguished service to international refugee law, particularly to climate change and the displacement of people.'
Deb Niemeier is the Clark Distinguished Professor at the University of Maryland. She is a Professor in the Dept. of Civil and Environmental Engineering and an Affiliate Professor in the School of Information Studies. Her research targets aspects of the built environment that give rise to structural inequality, particularly within the context of climate change.  She is interested in understanding how formal and informal governance processes in urban planning shape community resilience and has worked in the areas of transit, affordable housing and health. Her air quality research shaped state and federal policy. She currently serves as Director of the Maryland Center for Disaster and Resilience, a center aimed at improving understanding of resilience in the built environment. In 2014, she was named a Fellow of the American Association for the Advancement of Science (AAAS) and in 2015, she was named a Guggenheim Fellow for foundational work on pro bono service in engineering. She is a member of the National Academy of Engineering and the American Philosophical Society.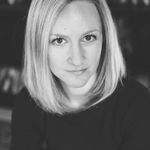 Laura Robson is the Oliver-McCourtney Professor of History at Penn State University and a recent Fellow at the Wilson Center in Washington, D.C. She is a scholar of international and Middle Eastern history with a special interest in questions of refugeedom, forced migration, and statelessness, and has published extensively on the topics of refugee and minority rights, forced migration, ethnic cleansing, and the emergence of international legal regimes around resettlement and asylum. Her most recent books are The Politics of Mass Violence in the Middle East (Oxford, 2020), a history of the relationship between violence and the state in the twentieth-century Eastern Mediterranean, and Partitions: A Transnational History of 20th Century Territorial Separatism (with Arie Dubnov; Stanford, 2019), a comparative examination of the political "solution" of ethnic partition in the decolonizing world. She is also the author of States of Separation: Transfer, Partition, and the Making of the Modern Middle East (University of California, 2017) and Colonialism and Christianity in Mandate Palestine (University of Texas, 2011), and editor of Minorities and the Modern Arab World: New Perspectives (Syracuse, 2016). Her new book Human Capital: A History of Putting Refugees to Work will be published with Verso in 2023. She is co-founder and co-editor of StatelessHistories.org.
Peter Rosenblum is Professor of International Law and Human Rights at Bard College in New York.  Before that, he was Co-director of the Human Rights Institute and Clinical Professor at Columbia Law School and Director of the Human Rights Clinic at Harvard Law School.   He has law degrees from Northwestern University, Columbia Law School and the University of Paris (Sorbonne). Professor Rosenblum has undertaken research and advocacy around the world, focusing particularly on the intersection of human rights and the globalizing economy.  While at Columbia, he supervised and participated in long term research and advocacy projects related to extractive industries and plantation agriculture.  For many years he worked for and collaborated with Human Rights Watch, first as an Africa researcher and later as member of the Africa Advisory Board.  He also worked for the precursor to the UN Office of the High Commissioner.  He is the President of the Board of Resource Matters, an NGO that works on the intersection of human rights with mining and electrification in Africa and Chair of the Workers Justice Center of New York, which works for the rights of low income workers in the state.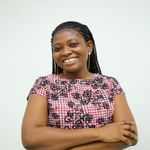 Dr. Mary Boatemaa Setrana is the Director of the Centre for Migration Studies, University of Ghana. She is a sociologist by training and holds a PhD in Migration Studies from University of Ghana and Radboud University, the Netherlands. She has been teaching both graduate and post-graduate courses as well as supervising MA (Regular thesis), MA (Sandwich), MPhil, and PhD dissertations. Dr. Mary Setrana applies her multidisciplinary background of sociology, political science, linguistics and migration in her teaching and research that uniquely distinguishes her output. Dr Setrana participates (either as a PI or Co-I) in large research projects funded by EU, IOM, ILO and OECD, Worldwide Universities Network (WUN), Carnegie Corporation for New York (CCNY). Dr Mary Setrana has contributed to migration policy development in Ghana and other African countries.  Specifically, she was part of the team that drafted the Diaspora Engagement policy in Ghana. She was also one of the consultants that facilitated the development of national migration policies in Malawi, Zambia and Zimbabwe as well as the labour migration policy in Malawi. She led the facilitation of the finalization of the National Migration Policy for Botswana. She won the US Department of State Award to represent Ghana on the "National Security and Policymaking" programme in 2019.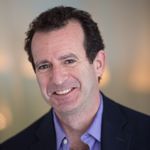 Dr. Spiegel, a Canadian physician and epidemiologist by training, is one of the few humanitarians in the world that both responds to and researches humanitarian emergencies. He is internationally recognized for his research on preventing and responding to humanitarian emergencies, and more recently broader issues of migration. Beginning in 1992 as a Medical Coordinator responding to the refugee crisis for the "lost boys of Sudan" in Kenya, Dr. Spiegel has responded to and managed numerous humanitarian crises in Africa, Asia, Europe and the Middle East for over 30 years. Most recently he managed the emergency response for WHO in Afghanistan (Nov/Dec 2021) and in Europe for the Ukrainian refugees (Mar/Apr 2022).
Dr. Spiegel is the Director of the Johns Hopkins Center for Humanitarian Health and Professor of the Practice in the Department of International Health at the Johns Hopkins Bloomberg School of Public Health (JHSPH). Before JHSPH, Dr. Spiegel was the Deputy Director of Program Support and Management and the Chief of Public Health at the United Nations High Commissioner for Refugees. He previously worked as a Medical Epidemiologist in the International Emergency and Refugee Health Branch at the Centers for Disease Control and Prevention in the United States, a Medical Coordinator with Médecins Sans Frontières and Médecins du Monde in refugee emergencies, and has been a consultant for numerous international organizations including the Canadian Red Cross and WHO.
Dr. Spiegel was the first Chair of the Funding Committee for Research for Health in Humanitarian Crises (2013-2018). He has published over 130 peer-reviewed articles on humanitarian health and migration. He has served as a Commissioner on the Lancet Commission for Migration and Health and the Lancet Commission on Syria. He is currently co-chair of Lancet Migration.