CFD Team Spotlight: Carrie Preston, Associate Director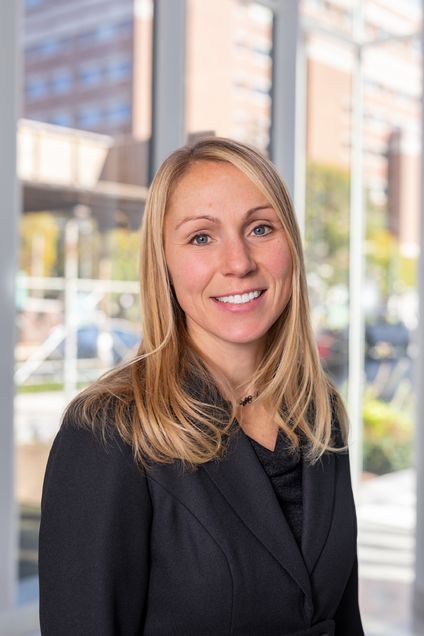 The Newsletter Team set down for an interview with our Associate Director, Carrie Preston for an interview about her research, passions, hobbies, and special CFD projects. The transcript of our interview is below.
CFD:  Where are you from? 
Michigan
CFD: What do you study? 
Critical gender, race, and sexuality studies; critical displacement studies; theater and performance; modernist literature and culture
CFD: What is your role within the Center?
Associate Director
CFD: What experiences most directly lead you to your role with the Center?
I have been interested in migration from South and Central America to the US since I was a childhood recipient of many racist messages about migrant farm workers. In college and graduate school, I studied Border Cultures and Performances. Then, as Director of Kilachand Honors College, I brought together a team of faculty, including Professor Muhammad Zaman, to develop an interdisciplinary introduction to forced displacement. Both Muhammad and I were then shifting to focus on forced displacement as the center of our research, teaching, and activism. We began to develop partnerships and collaborations with amazing scholars and teachers around the world and to create unique programs and events for our students. We founded the Initiative on Forced Displacement in 2019 and were so very fortunate to have the opportunity to launch CFD in 2022! 
CFD: What inspires you about this work? 
Everything! I am so fortunate to be able to bring my scholarly interests in line with my activism and teaching. I get to work with an incredible team at CFD, with everyone hoping to be part of changing the world and bringing a new understanding to this most pressing concern of our time. 
CFD: Tell us about some of your passions and hobbies outside of academia. What makes you you?
I'm the most ridiculously happy and doting mother of three amazing young children (ages 3, 6, and 9). I am also a dancer, creative writer, horseback rider, and nature lover. 
CFD: Where do you see yourself in five years?
I hope I am continuing to build CFD into a world-recognized center for interdisciplinary research on forced displacement.
CFD: Where do you see yourself much farther from now – thirty, forty, fifty years down the road? What do you want to look back on?
I hope I am looking back at CFD as the pinnacle of a very rewarding career in academia alongside a life lived with passion, creativity, and love. 
CFD: What is your current passion project with the Center you would like to highlight? Why does this project resonate with you?
I am quite passionate about every project at CFD – the Border Regimes Seminars and book, Displaced Hospitalities, and Training to be a Humanitarian… but the current passion that I'm mulling over in all my free time is my particular goal of defining and establishing a field of critical forced displacement studies. 
CFD: What continues to draw you to the position? 
Our amazing team built around an ethic of care and support is a huge draw! I also absolutely believe in the potential of CFD! 
CFD: How has your role evolved over your time here? 
The main evolution has been from working on a relatively small passion project with a tiny team of committed colleagues to being part of the leadership of this large, complex, and multi-pronged Center. 
CFD: Why is this a field that has brought you to dedicate your time and career path to it? 
Forced displacement is a major ethical imperative of our time, and it intersects with all others: climate change, racial, gendered, and ethnic injustice, global inequities in health and opportunity, and more. 
CFD: Do you have any tips and/or advice for people starting out in your field?
If you are entering academia in any capacity, do it out of passion and interest and nurture that passion in all the ways that are right for you. 
CFD: Can you tell us a fun fact about yourself/can you tell us about something you're proud of?
I am very proud of how much I love my work and my life. I rarely forget how fortunate I am, and I work to avoid falling into self-pity or a complaining attitude – and I am pretty good at giving myself an attitude adjustment when I need one.