WBUR Feature: For Colleges, New Challenges And Surprising Benefits From Going Online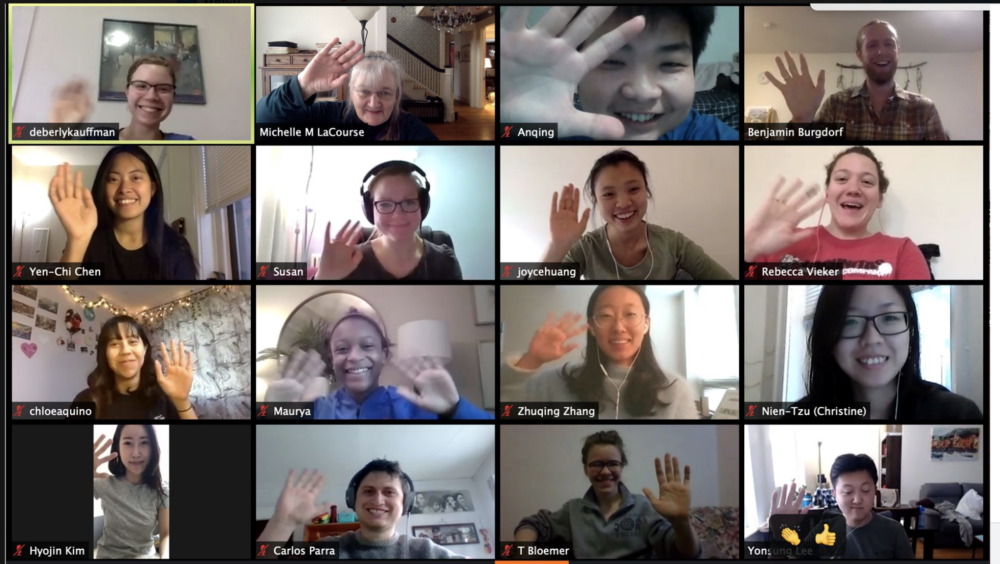 This article was originally published on WBUR on March 23, 2020. 
For some Boston area colleges and universities, this is already the second week of experimenting with teaching what were in-person courses at a distance.
…"As a teacher, it's just heartbreaking," said David Snyder, who teaches sculpture at BU.
"Particularly the seniors, the sculpture majors who are going to be graduating this semester," said Snyder. "They were in the midst of these incredibly ambitious, very physical thesis projects. And now they've found themselves without space. They don't have material. They don't have the technical support of our amazing staff. It's all gone. But to me, and this is a kind of silver lining to all of this, and this was evident from our first virtual class meeting, what everyone seemed to miss the most was the conversation."
In the virtual conversations, they realized they needed a common virtual space to work on their art. So they launched a web site.
Perhaps even harder to teach remotely are the performing arts.
Michelle Lacourse teaches viola in the School of Music in the College of Fine Arts at BU.
"We are used to being one-on-one in the same room, walking around each other, me poking my elbow at their arm and saying, 'Let go of that muscle,'" said Lacourse, who said she had never taught viola online until last week.
"The viola is really known for this melted chocolate tone color, this sound that we all work on producing that's very close to producing what's very close to the human voice, really velvety and rich and deep," Lacourse said. "That doesn't translate over the online platform very well."
So Lacourse was surprised when she found that teaching online actually has some benefits.
"I've been discovering that I can put my bow hand or put my left hand on the strings, on the instrument, right up to the camera and demonstrate things in super closeup that the students normally can't see in a person-to-person lesson, and I've just been discovering that I can ask them to do the same, so I can see it," Lacourse said. "My whole screen is filled with a closeup of a hand at an odd angle and I can look inside their pinky finger on the bow, or look at what the space between their thumb and their pointer finger is doing compared to the neck of the instrument in ways that you just can't do in person."
Professors in the arts say more than the loss of in-person instruction, students miss the ability to meet and talk. Students at BU's Opera Institute, for example, loved spending time exchanging ideas and experiences in their common area. So William Lumpkin, the institute's artistic director, said he's focusing on providing as much of that experience in the virtual classes.
"I don't even know that I would even call it teaching anymore because we're being humans and we're reacting and we're trying to be proactive about how we come out of this and what we're going to learn from it, for God forbid something like this would ever happen again," Lumpkin said.
How students are finding new ways to come out of this crisis is what Emily Tilson Ranii found most inspiring in the BU acting class she taught on Friday. There was no instruction going on, just students sharing how they are adapting.
One of Tilson Ranii's students, Maureen Brabek, said she was invited to a virtual open mic.
"And usually, I would never … No one wants to hear me try to do opera virually," Brabeck told the class on Zoom. "No. I just don't need to do that."
"I do," responded Tilson Ranii.  "I want to hear."
Brabek said the invitation came over Instagram.
"And I was like: Why the hell not?" Brabeck said. "I don't have anything else going on."