Trump's Travel Ban Diminishes Our Nation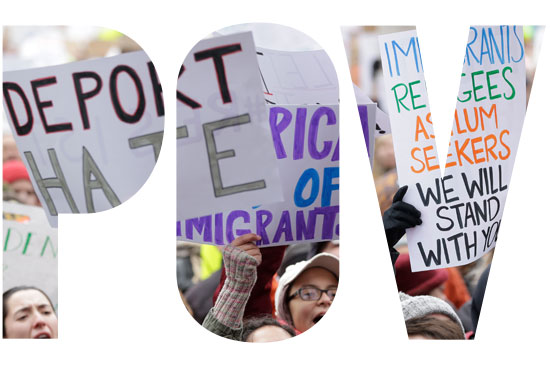 On January 31, 2017 Dr. Robert Brown, President of Boston University published an article in the Boston Globe and BU Today that began with this bold statement:
"The new administration's executive order to temporarily ban people from seven Muslim nations from entering the United States is fundamentally inconsistent with the values that are the bedrock of higher education, and indeed, of our pluralistic, welcoming society. The executive order diminishes our nation as a beacon for freedom and opportunity. As an academic community, we must stand together to support each other at this time of uncertainty and use a clear voice to affirm our principles and voice our deep concern."
BU College of Fine Arts stands in full support of the University's position.
BU College of Fine Arts supports our students, faculty, staff, and community.