Ivan Linn Fuses Classical Music with Video Games.
by Sydney Narvaez (COM '19) and Priscilla Valdez (COM '19)
Classical pianist and CFA DMA candidate, Ivan Linn, both embraces and defies tradition. As a composer for one of the best-selling videogame franchises, Final Fantasy, Linn has bridged the world of classical to a realm of unreality, bringing the symphony into the gaming console.
Growing up in Taipei, Taiwan, Linn only listened to classical music. He began playing piano at the age of 12, which he considers late compared to his peers.
His move to Berlin, Germany in 2005 exposed him to other genres he hadn't yet heard, like Japanese pop music. After attending the Hanover Music School for Music and Theatre, Linn decided to pursue higher education in the United States.
Linn moved to Boston to attend the New England Conservatory of Music, and came across a group, the Video Game Orchestra, that was looking for a local pianist. Linn's first project with the Orchestra was for the video game franchise Final Fantasy, and their success from this project opened his eyes to an untouched area of classical music.
"They knew that I played classical piano but did not yet have experience with rock music or video game music," Linn said. "They were quite interested in working with me because I don't think they'd ever seen someone from the classical music world that was interested in video game music."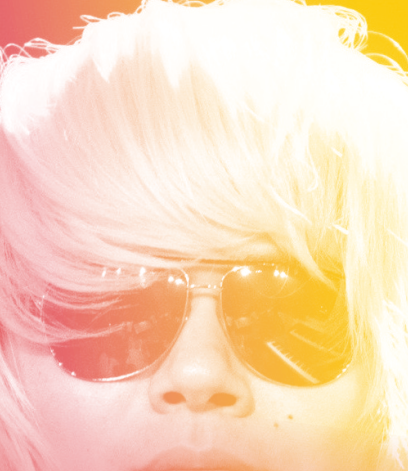 Working with the Video Game Orchestra, Linn challenged everything he had learned in his early musical training. He was surprised to find that music for games and films is produced on computers, as opposed to the pen-to-paper way in which he originally learned to compose.
"Nowadays composers direct music on computers, where even a hundred years ago they didn't have computers to write music," Linn said. "The way they produce and generate melody or sound is totally different from before."
Upon enrolling in the College of Fine Arts to receive a doctorate in piano, Linn feared the College would restrict him to an outdated view of classical music and be unaccepting of his unique approach. However, recommendations from his friends assured him that CFA students and faculty advocate for creativity and innovation.
At the School of Music, Linn informed Professor Boaz Sharon about his work with the Video Game Orchestra and was shocked at his positive response. Sharon even went on to nominate Linn for a Zulalian Award, which is given to students who are simultaneously contributing to the music and business industries.
"I nominated Linn because he's a phenomenal pianist with an unusual palette of colors at his disposal," Sharon said. "When he plays, the colors that come out of his playing are absolutely fantastic." Linn was chosen as the recipient of the Zulalian award, and is grateful to Sharon and CFA for the recognition. From his experiences with Video Game Orchestra and CFA, Linn's hope for classical music students is that they can be open minded and go beyond the genre's rigid traditions.
"Musicians in the classical music world are always talking about how classical music is going to die soon, and what we can do to save it," Linn said. "The thing is that we should be innovating and being creative, not being afraid of going forward to embrace music."
Linn follows his own advice as he continues composing for video games as well as film. His latest work includes composition for movies Lazer Team and Ice Fantasy, along with Final Fantasy XV which has sold more than 6 million copies worldwide. As the original pianist for the game's score, Linn has reached a massive gaming audience.
"Performing-wise, if we're talking about a live concert, it's almost impossible to engage as many people that go into a theater to watch a movie," Linn said. "So I wanted to engage with the larger medium to spread the music that I love, and video game music and film music happened to be in this category."
Going forward, Linn hopes to branch out into electronic music, which he believes is the future of composing in terms of both cost-efficiency and computer composition.