How a Student's Sketches Inspired Zach Braff's Latest Film
CFA Alumni
How a Student's Sketches Inspired Zach Braff's Latest Film
Sam West's design brought her from CFA to the red carpet of a movie it inspired.
In April 2018, Sam West stood on a red carpet for the premiere of a movie she'd inspired. Five months before, West (CFA'19) had stumbled across a contest on Instagram, in which Adobe had invited college students across the country to submit an original poster design for a movie that didn't yet exist. Adobe would partner with Hollywood to turn the poster into a real movie with real stars. On a whim, West adapted sketches from a CFA class into a poster for a movie titled In the Time It Takes to Get There and uploaded it to the social media platform. She won.
West's poster—for an imaginary film billed above its title as "sooo quirky"—traces its roots to an assignment for a nonrepresentational painting course. West had been challenged "to spend $15 on anything we wanted at the Goodwill on Comm Ave, bring it back to the studio, and innovate. I was drawn to the innate narratives that surface when you group objects together," she says. She sketched her thrift store items—scissors, a candle, a telephone—in muted shades and added an apple, pencil, and notepad. She intended the poster to be open to interpretation, "because I'm interested in the stories that we project onto things that don't necessarily have innate narratives and what those stories, in turn, say about us," she told the Boston Globe.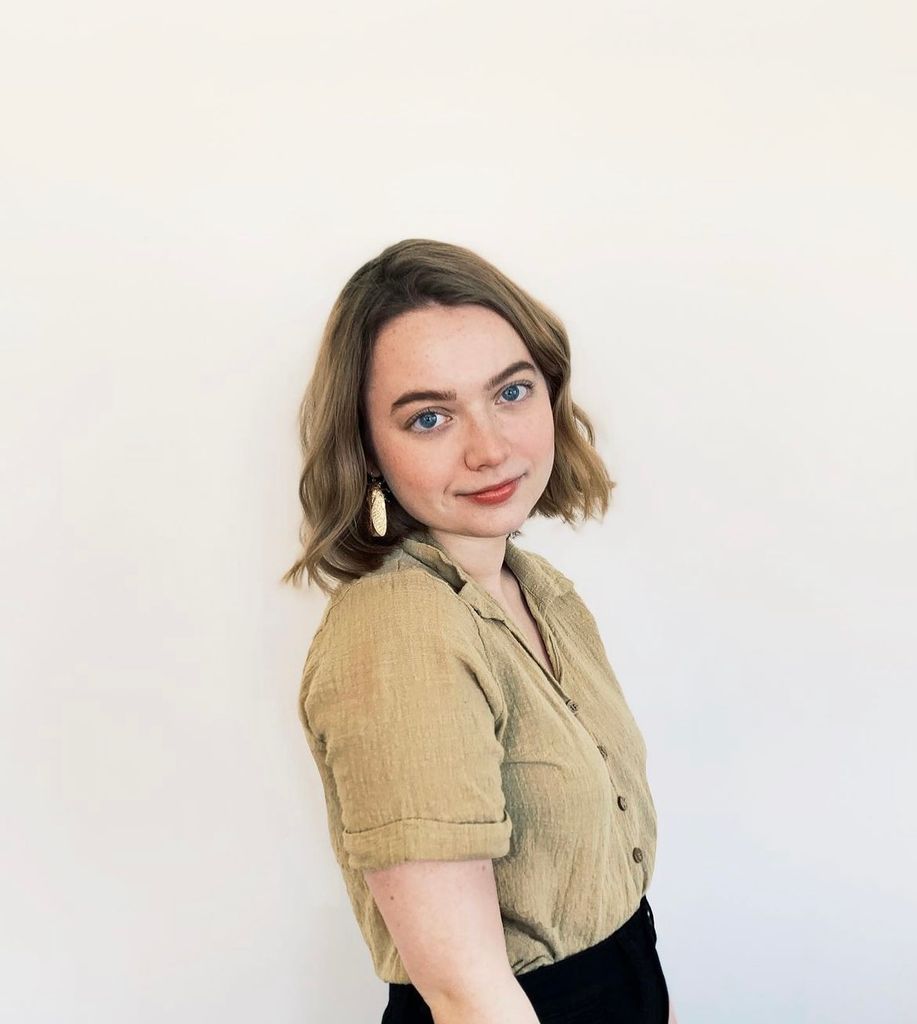 The contest was judged by actor, director, and screenwriter Zach Braff, best known for his Emmy-nominated turn on the NBC series Scrubs. He selected West's poster out of more than 1,000 entries and wrote a film inspired by her design. "It was very unique, and it reminded me of an exercise we did in screenwriting class at Northwestern," Braff told Muse by CLIO. "We were handed an old black-and-white photo and told to free-write for 15 minutes what was happening in the photograph. A story inspired by a photo. So I really liked the puzzle of trying to figure out how all of the objects in Sam's design were related."
Adobe flew West to LA to participate in the two-day shoot for the film, which Braff also directed.
"Zach was really genuine," West says. "I think he's a really talented storyteller. My first day, he took out his phone to show me my poster was his lock screen."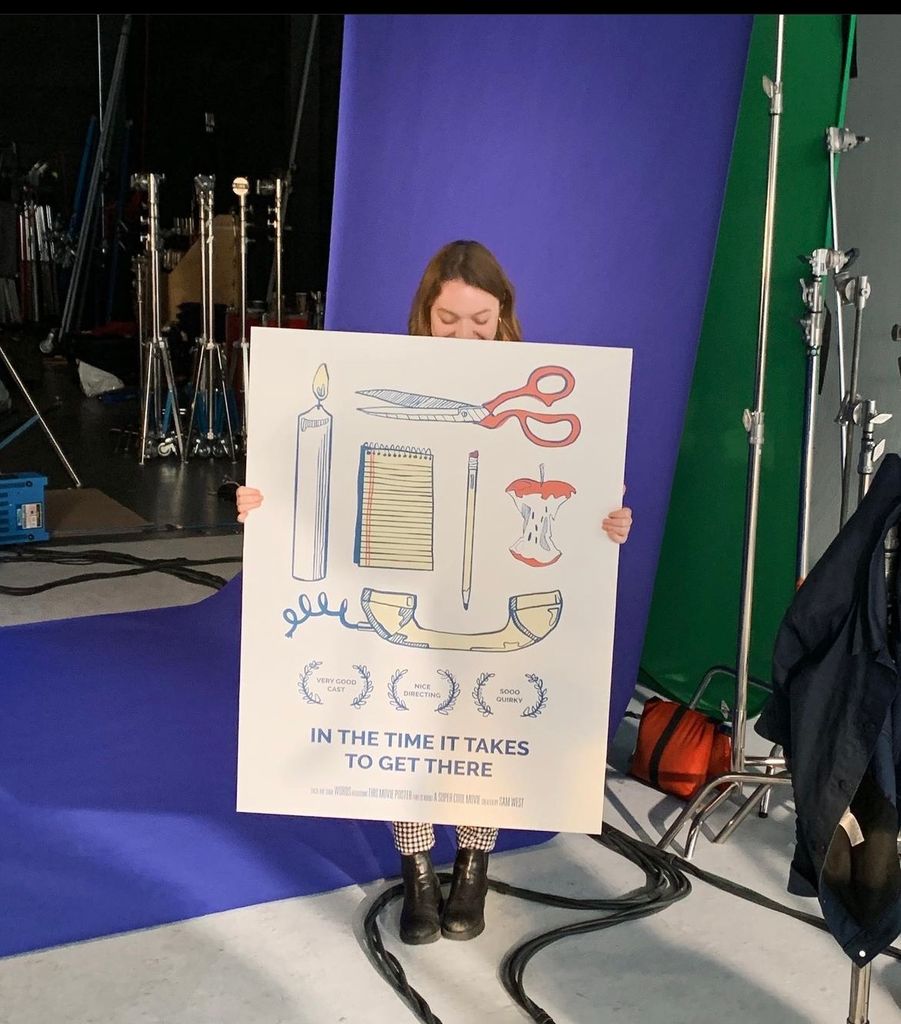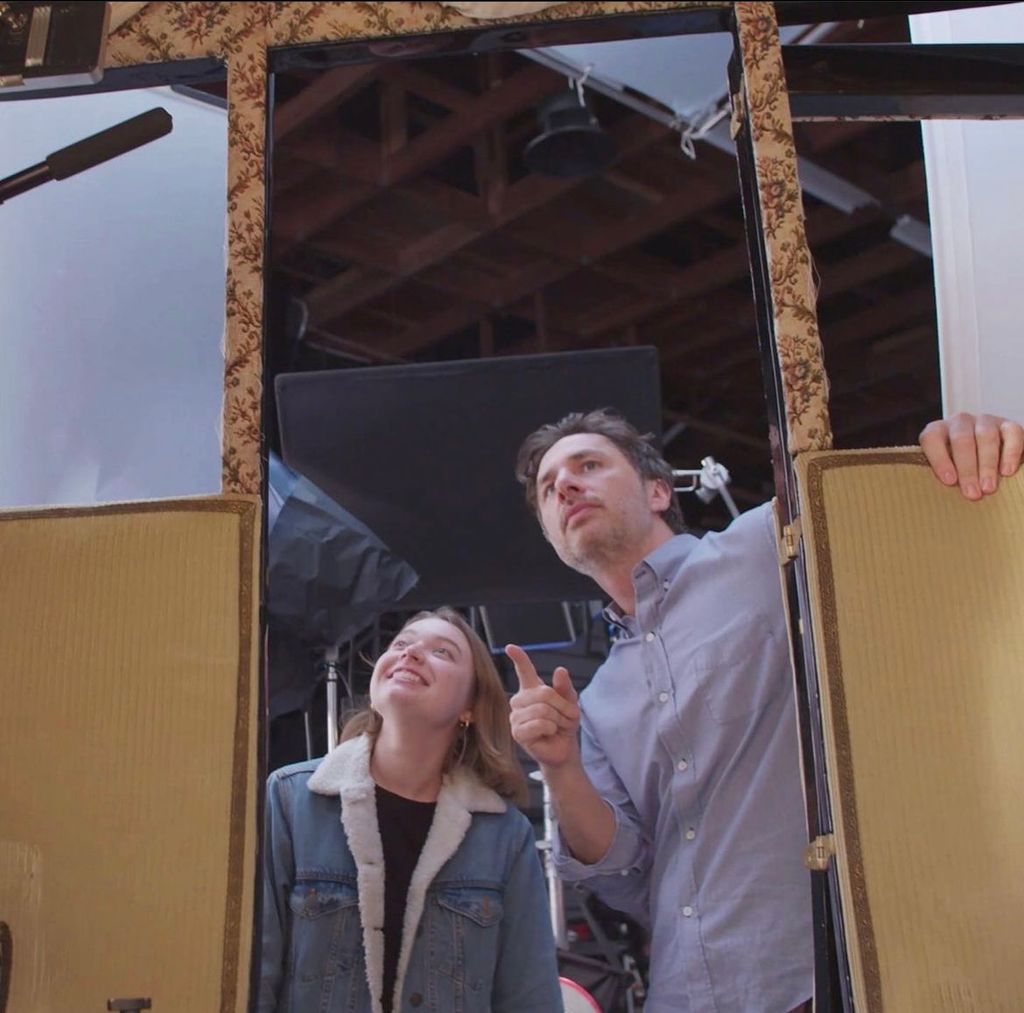 West visiting the set of In the Time it Takes to Get There with Zach Braff.
The 11-minute film stars Alicia Silverstone (Clueless), Florence Pugh (Little Women), and Leslie David Baker (The Office).
Set in the Victorian era, it's an inventive, biting send-up of social media influencers and the power of celebrity in the digital era. The film's director of photography was Mauro Fiore, the Academy Award–winning cinematographer for Avatar.
West's behind-the-scenes glimpse into movie-making gave her a new appreciation for graphic design. "I learned a lot about the processes that go into bringing a story like this to life," she says. "I love storytelling; that's why I went into design. This project confirmed my belief that design is a part of everything."
This Series
Also in
August 9, 2023

May 24, 2023

October 11, 2022