Conversations Between Women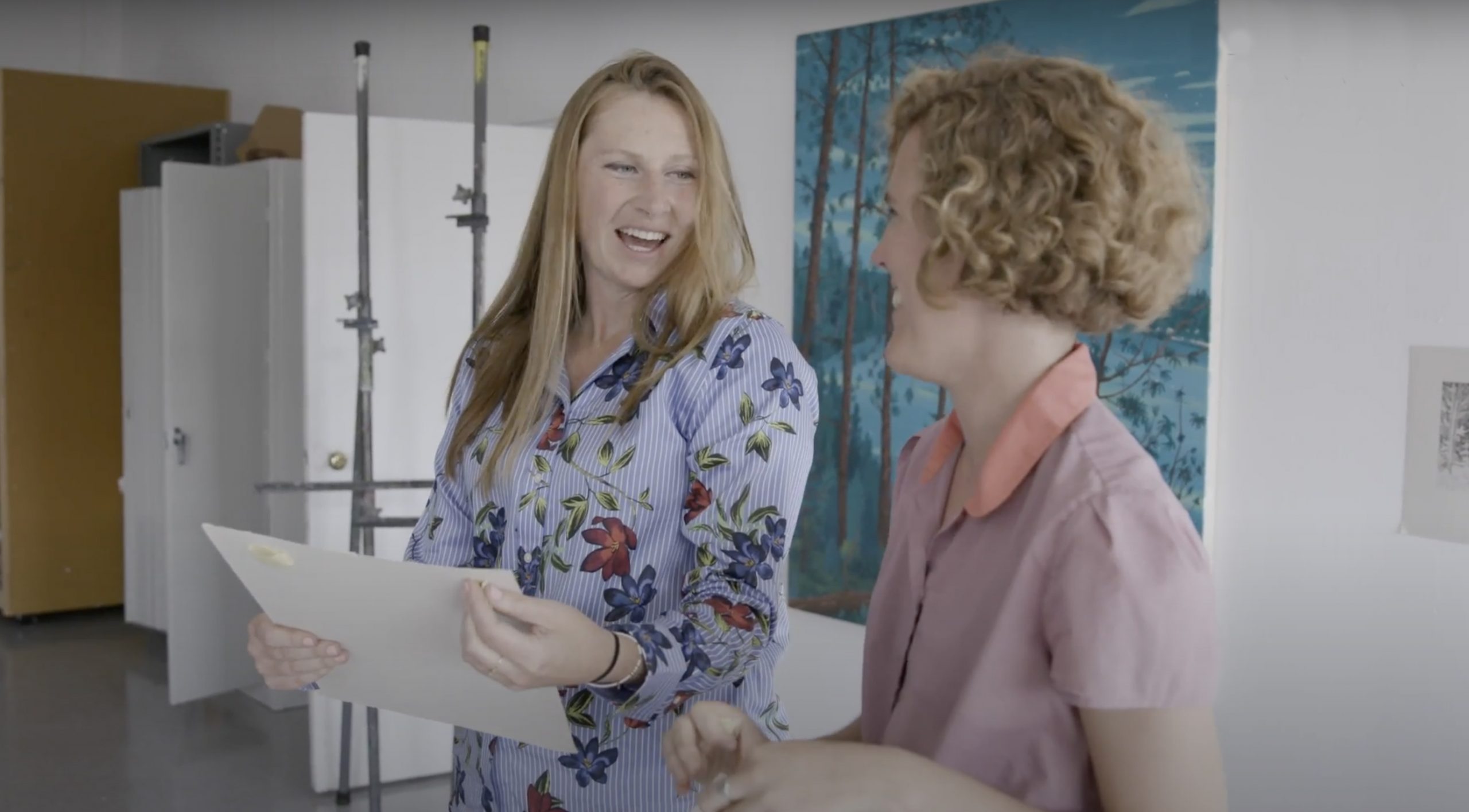 CFA Faculty
Conversations Between Women
CFA alumnae connected and reconnected for a special Boston University Art Galleries exhibition
This story was originally published in the Spring 2019 Class Notes.
For the 2018 exhibition A Few Conversations Between Women at BU Art Galleries, faculty selected the work of a former mentor or an alumna they advised to be presented alongside their own.
Participants included (from top left) Associate Professor of Printmaking Deborah Cornell and Jennifer Caine ('05); Marissa Graziano ('18) and Assistant Professor, Chair of Graduate Studies in Sculpture Won Ju Lim; Rebecca Ness ('15) and School of Visual Arts Director Dana Clancy ('99); and Assistant Professor of Painting Breehan James and Madeleine Bialke ('16).
Additional alumni artists included Kitty Wales ('81,'82), Sachiko Akiyama ('02), Diana Hampe ('02), Jill Grimes ('03), Jennifer Caine ('05), Julia Von Metzsch ('07,'10), Emily Manning-Mingle ('09,'10), Sarah Pater ('09), Stacy Mohammed ('10), Leeanne Maxey ('16), Carly Pickett ('16), and Kristen Mallia ('18).
Painters Angela Conant ('04), Adrienne Elise Tarver ('07), Nina Bellucci ('09), and Erika Hess ('09) engaged in a panel discussion about the exhibition, in conjunction with Alumni Weekend 2018.
This Series
Also in
August 8, 2023

May 24, 2023

October 11, 2022