When Words Cease to Function
A photo of a violinist who died in Auschwitz inspires a Grammy-winning conductor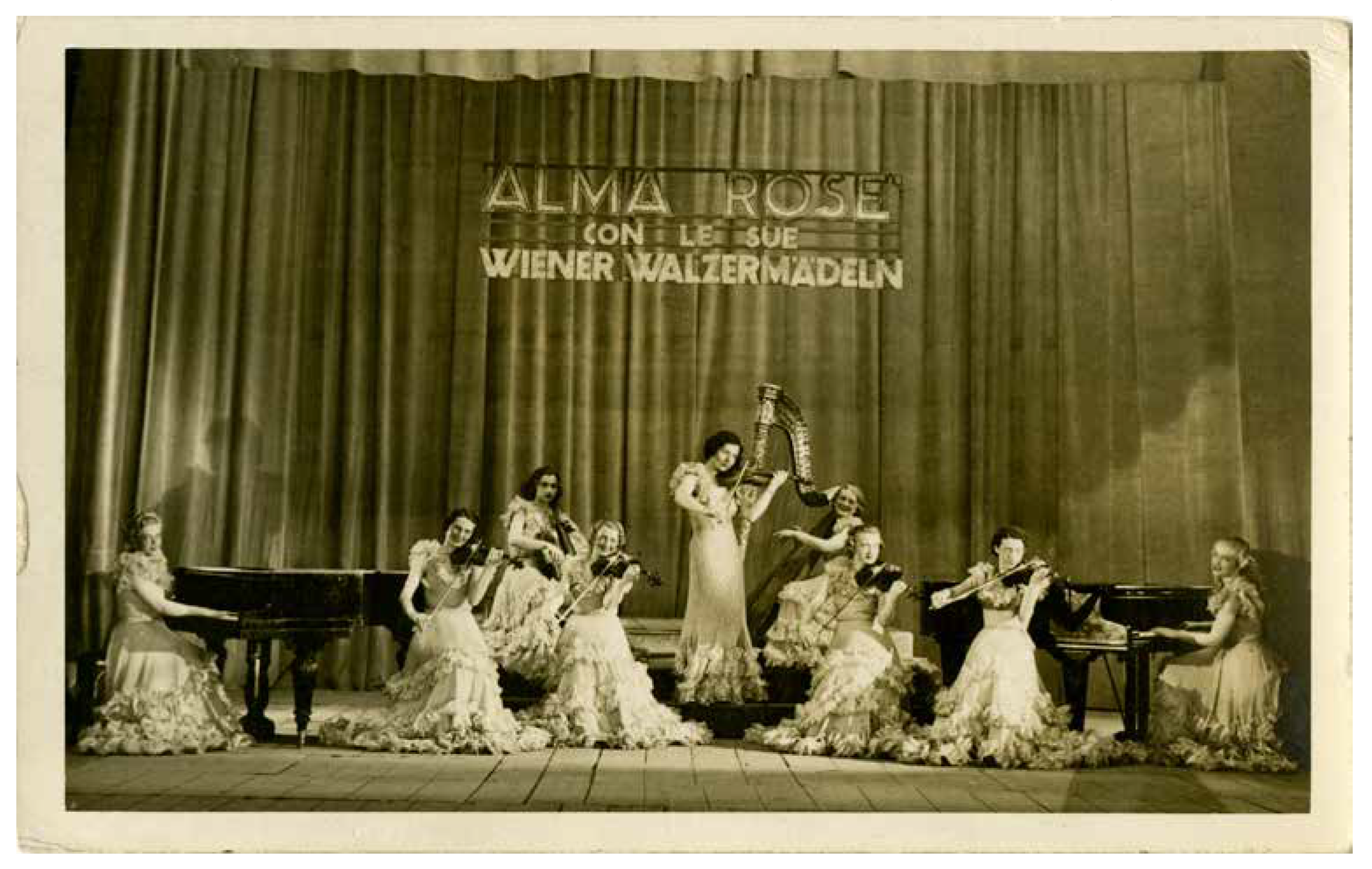 Music
"When Words Cease to Function"
A photo of a violinist who died in Auschwitz inspires a Grammy-winning conductor
In 1943, Austrian violinist Alma Rosé was taken to the Auschwitz concentration camp, where she was made conductor of the women's orchestra that performed for prisoners and officers. She died of illness in Auschwitz in 1944 and is remembered for bringing her fellow prisoners and musicians a spiritual escape amidst the horrors of the Holocaust.
A decade earlier, Rosé had been an international star. The niece of composer Gustav Mahler and daughter of a celebrated concertmaster, Rosé was the founder of the all-women Wiener Walzermädeln (The Viennese Waltzing Girls), a salon orchestra that toured internationally to great success until the Nazis took control of Austria.
When reading a book about the Women's Orchestra of Auschwitz, Bramwell Tovey, an associate professor of music and director of orchestral activities, was struck by a photograph of Rosé (center) with Wiener Walzermädeln in a 1930 concert.
Tovey says the photograph, showing "the fullness of life, which we know was destroyed afterwards, and its sense of loss," has become "an emblematic impetus" for a violin concerto he's composing for the National Arts Centre Orchestra in Ottawa, Canada.
"I'm also writing this piece exactly 50 years after the death of my father, who died when I was 15. That particular sense of loss is helping me to realize what I'm trying to express, a narrative that can take the listener to different levels," says Tovey, also an award-winning jazz pianist and conductor. "The German philosopher, Arthur Schopenhauer, said that music takes over where words cease function."
This Series
Also in
August 9, 2023

May 24, 2023

October 11, 2022