2021 CFA Convocation Student Speakers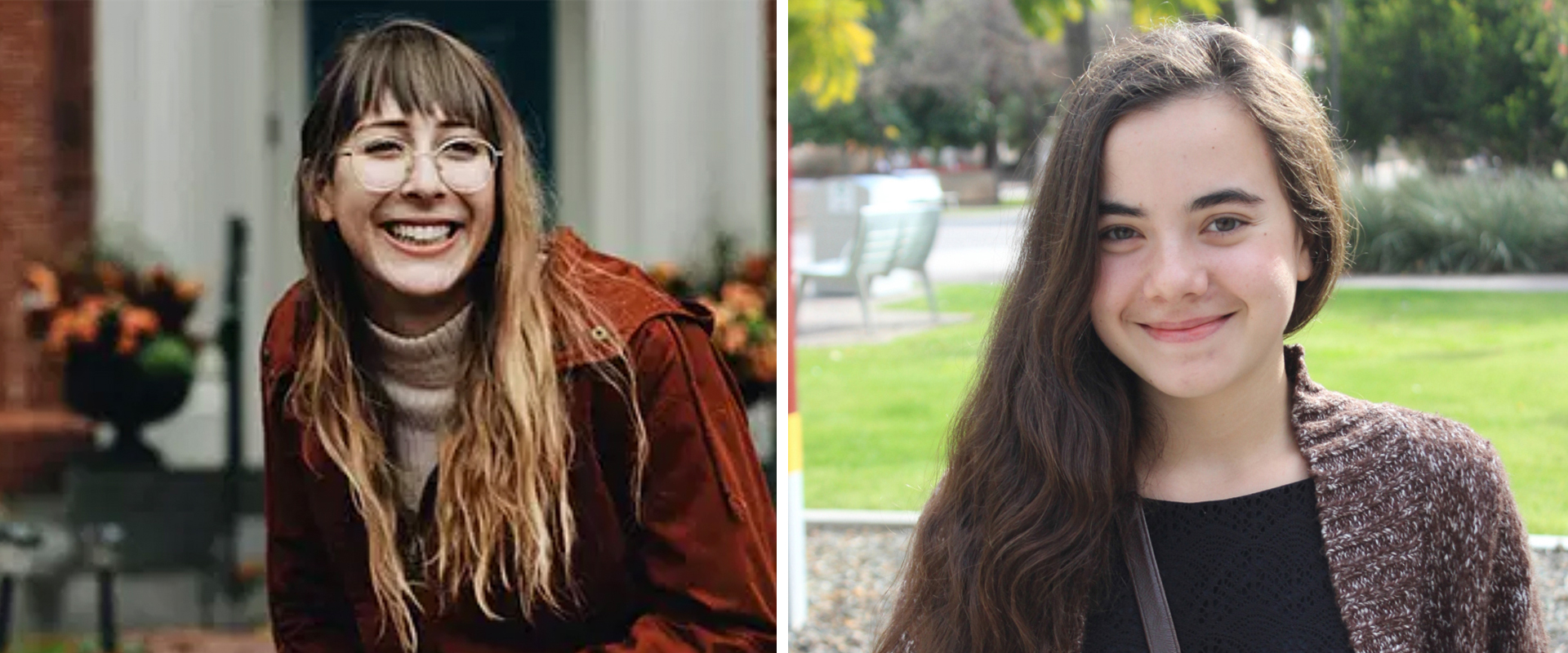 It is a tradition in Boston University College of Fine Arts to invite a graduating senior to address the student body at Convocation. This year, CFA welcomes one undergraduate and one graduate student to share their remarks with the community.
Senior Hannah Hooven and second-year Master of Music student Julian Iralu, the 2021 student speakers, will address their fellow graduates at BU College of Fine Arts' convocation ceremony. Boston University College of Fine Arts Convocation will be held virtually and will be available at 2pm EDT on Saturday, May 15, 2021.
Boston's Chief of Arts & Culture Kara Elliott-Ortega will be 2021 CFA Convocation Speaker. Elliot-Ortega is an urban planner in the arts focusing on the role of arts and creativity in the built environment and community development. Prior to becoming the Chief of Arts and Culture for the City of Boston, she served as the Director of Policy and Planning for the Mayor's Office of Arts and Culture. Kara's work to implement Boston Creates, Boston's 10-year cultural plan, includes creating new resources for local artists, developing a public art program, and supporting the development of cultural facilities. 
---
Hannah Hooven
Bachelor of Music, Music Education
Hannah is graduating Summa Cum Laude from Boston University College of Fine Arts School of Music. with a Bachelor of Music in Music Education. She is a Kilachand Honors College student, a 2020 Pi Kappa Lambda music honor society inductee, and a former President of CFA Student Government. In addition to those activities and accolades, Hannah is also a cofounder of the Boston After-School Music (BAM) program and a Teaching Assistant for Boston Children's Chorus.
Julian Iralu
Master of Music, Trumpet Performance
Julian is graduating CFA School of Music with a Master of Music in Trumpet Performance. She was recently inducted into the Pi Kappa Lambda music honor society, and has served as an emerging Writer Fellow at GrubStreet during her time at BU. She explores the impact that artists have as leaders and members of a community.
Follow @BUArts on Instagram, Facebook, and Twitter for more updates about the 2021 CFA Convocation!
---
Commencement
The University is planning two in-person, outdoor Commencement ceremonies at Nickerson Field that are contingent on both the progress made in fighting COVID-19 and decisions made by city or state officials about public gatherings. Read more about the update in BU Today.
Advanced Degree Commencement Ceremony
Sunday, May 16, 2021 • 9:30am EDT
Undergraduate Degree Commencement Ceremony
Sunday, May 16, 2021 • 2pm EDT