Please note this article provides experience and recommendations from a student's perspective— we recommend you consult with your academic advisor to make the best and most personalized course selection plan.
We've broken down this blog post into sections based on different topics. Please select a topic below for read more:
Course Selection Recommendations for the First Semester
Strategies for Choosing the Best Courses
Developing a Personalized Subject Selection Plan
Enrollment Options and Credit Requirements at BU
Exploring Electives and Course Approval Process
---
Choosing the Best Classes for You: A Guide for Incoming GRS Graduate Students
When I received my admission letter from Boston University, choosing my classes for the upcoming semester seemed like a minor concern. However, looking back, I realize the importance of investing time into deciding which classes to take. Each student approaches subject selection differently—some prioritize courses without final exams, while others seek to deepen their knowledge in specific fields. Regardless of your goals for taking a course, we all encounter difficulties when deciding which courses to pursue and how to conduct thorough research to make the best choice. In this article, I aim to assist incoming graduate students by providing valuable insights on how to effectively choose courses and conduct comprehensive research to align their selections with their aspirations.
Course Selection Recommendations for the First Semester
When choosing courses for your first semester, I strongly suggest paying attention to the department orientation and selecting subjects that align with the guidance provided by your academic advisor. This initial semester should serve as a time to explore and familiarize yourself with the university while striving for academic excellence. Therefore, it is advisable to manage your workload by selecting the prescribed number of courses.
To make the most of your first two semesters, aim to complete as many mandatory classes as possible. This strategic approach will help ensure that you are not overwhelmed during your final semester while you are applying for jobs and interviewing alongside completing your coursework and other commitments. 
While selecting courses for any semester, including the first one, carefully review the course descriptions. Choose subjects that genuinely interest you and align with your passion, as this will facilitate your engagement and performance. It is essential to avoid overloading yourself by taking predominantly difficult courses in the first semester with the intention of lightening your future semesters. This approach may result in a trade-off between grades and your final GPA, making it challenging to recover later on.
By following these recommendations, you can strike a balance between exploring your academic interests, adapting to university life, and maintaining a manageable workload in your first semester. Remember to consult your academic advisor for personalized guidance and make informed choices that will contribute to your overall success.
Strategies for Choosing the Best Courses
As I entered my second semester, I was determined to select subjects that would enhance my portfolio and contribute to my knowledge growth. To ensure I made informed decisions, I began researching my options well in advance of the registration period. My first step was to explore the registration planner on Student Link and create a comprehensive list of courses that appealed to me.
To evaluate each subject thoroughly, I implemented a four-step approach:
Delve into the Course Syllabus
I conducted extensive research on the course syllabus, utilizing various online resources to gather as much information as possible. Understanding the topics, learning outcomes, and assessment methods helped me gauge the subject's suitability.
Seek Insights from Experienced Students
I reached out to current students who had previously taken the courses I was considering. Their firsthand experiences and perspectives provided invaluable insights into the subject's difficulty level, teaching style, and overall quality.
Evaluate Workload
To prioritize my selections, I rated each subject on a scale of 1 to 5 based on the expected workload. A rating of 5 indicated a course demanding significant focus and effort, while a rating of 1 suggested a lighter workload. This evaluation helped me balance my course load effectively.
Research the Professors
Although this task was of lesser priority for me, I recognized the importance of gathering information about the professors teaching each course. I sought feedback from students who had previously taken classes with those professors, gaining valuable insights into their teaching style, approachability, and effectiveness.
By following this comprehensive approach, I was able to make well-informed decisions and select subjects that aligned with my goals and aspirations. These strategies can serve as a valuable guide for students embarking on their academic journeys, assisting them in choosing the perfect subjects to enhance their learning experience. 
Developing a Personalized Subject Selection Plan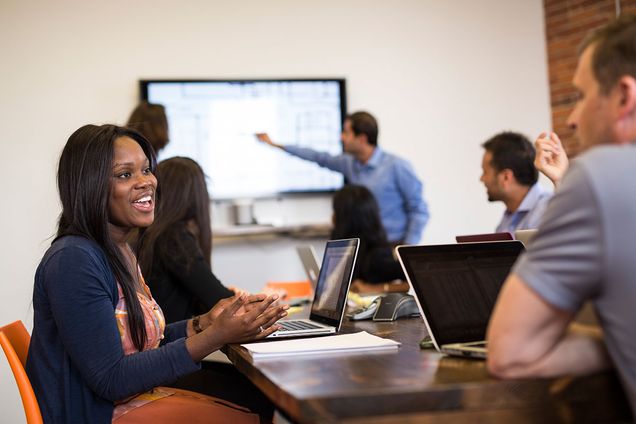 Now, you may be wondering about the practical steps to begin selecting subjects. Let me walk you through a generalized plan that I followed, but please remember that it's crucial to tailor this plan to your own preferences and goals. As I pursued a general Computer Science program, I opted not to specialize and instead aimed to gain knowledge across various domains. However, if you already have a specific path in mind, it's advisable to start by shortlisting subjects that align with that specialization.
For instance, if you are inclined towards Data Science, consider courses like CS 506 Tools for Data Science, CS 542 Principles of Machine Learning, CDS DS549 Spark ML Practical, and others that contribute to this field. On the other hand, if your focus is on artificial intelligence and/or machine learning, prioritize subjects such as CS 542 Principles of Machine Learning, CS 640 Artificial Intelligence, Deep Learning, Natural Language Processing, and similar courses. Essentially, your initial list should consist of courses that genuinely interest you and contribute to your desired academic path.
It's important to remember that this list is just a starting point. As you progress through your research and gain insights from other sources, your choices may evolve. Explore course descriptions, syllabi, and reviews to gauge whether a particular subject aligns with your interests, learning objectives, and long-term goals. Consulting with academic advisors, professors, or students who have experience in the desired subjects or specialization can provide valuable perspectives and help refine your selection process.
Ultimately, the goal is to create a customized plan that reflects your individual aspirations and encourages personal and professional growth.
Enrollment Options and Credit Requirements at BU
When registering for a semester at Boston University (BU), you will be classified as either a full-time or part-time student. As a full-time student, you are expected to take at least 12 credit hours per semester. You can enroll in up to 16 credit hours each semester, but please keep in mind that additional charges will apply if you choose to exceed 16 credit hours in one semester. The tuition and cost per course for full-time students can be found on the BU GRS admissions financial aid page.
Part-time students are billed per credit instead of paying full tuition. Therefore, if you are taking two courses totaling 8 credits, you will only be charged for those 8 credits. Information regarding the cost per credit for part-time students can be found on  the BU registration tuition fees page.
In many departments, including the Graduate School of Arts and Sciences (GRS), there are specific credit requirements that must be fulfilled to complete your degree. In most cases, this amounts to 32 credit hours or 8 courses, with each course typically being worth 4 credit hours. These required courses are distributed across different categories. For example, in the Master of Science in Computer Science (MSCS) program, you will need to complete 5 breadth requirements. This entails taking one course each in the domains of Software, Theory, Systems, and two Applications courses. In addition to these requirements, you must complete 3 additional courses, out of which 2 can be electives.
It is important to note that requirements may vary across different departments. Therefore, it is advisable to consult your department's website and discuss your curriculum plan with your advisor. With their guidance and permission, you can tailor your course selections to meet both the compulsory requirements and your personal academic interests.
 While it is permissible to take up to 4 courses per semester, it is advisable to limit your course load to 3 per semester. This recommendation takes into account both the workload associated with each course and the potential for part-time employment during the semester, aiming to prevent burnout. Some students will opt for 3 courses in their first and second semesters and reduce it to 2 courses in their final semester (which requires you to register as a part-time student). 
If you have thoroughly considered the workload and have carefully planned your courses, you may choose to enroll in 4 courses for any semester. However, please be aware that being registered as a part-time student is only applicable in the final semester, and to qualify for part-time status, you must have less than 12 credits remaining to complete your degree.
By maintaining a balanced course load and considering your personal circumstances, you can enhance your academic experience and reduce the risk of overwhelming yourself. It is recommended to consult with your academic advisor to determine the optimal course load based on your individual goals and circumstances.
Exploring Electives and Course Approval Process
Within the MSCS program, you are allowed to pursue two elective courses as part of your degree requirements. It's important to note that while the MSCS branch offers electives, other branches may also have elective options. To ensure accuracy, please confirm the availability of electives within your specific branch by consulting your academic advisor.
Electives provide an opportunity to take courses that are not directly offered by the Graduate School of Arts and Sciences (GRS). However, it is not mandatory to exclusively choose courses from other colleges; GRS courses can also be considered as electives. Should you wish to take a course offered by an affiliated college, such as Questrom Business School or the Department of Computing and Data Science (CDS), a specific procedure must be followed to gain approval before registering for the course.
If you are a CS/AI student, you will need to complete a course petition to seek approval from your academic advisor and department. It is important to note that there are certain limitations and criteria for course approval. The course must have a well-defined computer science component and enhance the skills relevant to your degree program. If the course being petitioned does not meet these criteria, it may be rejected by the Chair or advisor.
Once your course petition has been approved, you must reach out to the professor teaching the course if it is offered by an institution other than GRS. Additionally, you will need to contact the registrar of the specific institution to complete the registration process for the approved course.
Following these steps ensures that you have the opportunity to pursue elective courses that align with your academic and professional goals, while also adhering to the necessary approval procedures. It is advisable to maintain open communication with your academic advisor throughout the process to ensure a smooth and successful elective course selection.
About the Author: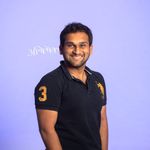 Abhishek Malakar
Student Ambassador, GRS
MS in Computer Science student