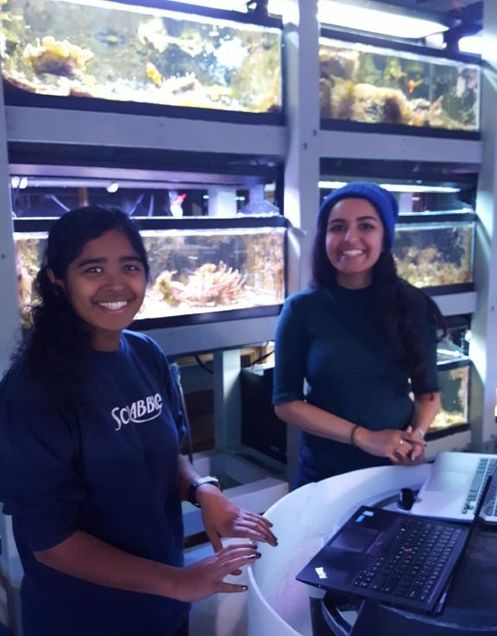 Contact the Professor
Sarah Davies
Marine Physiology and Climate Change (MPCC) is an experiential learning course that teaches upper-level undergraduate and graduate students about how marine organisms respond to climate change through a physiological lens. Through a mixture of lectures, readings, and hands-on common garden tank experiments, students learn to design and implement a study, collect and analyze data, and broaden their understanding of how carbon emissions are affecting the world's oceans. Students can also expect to develop the critical written and oral communication skills necessary to disseminate research.
Syllabus: ES/BI593_2019
More details can be found at http://sites.bu.edu/davieslab/teaching/marine-physiology-and-climate-change-bies-593/
Additional Considerations:
Schedule: Students should expect to be present 10-4 daily M-F with some occasional morning/evening work in the tank room. In addition, every semester there are always 1-2 weekends that students will be required to do husbandry work and potentially data acquisition depending on timing of the block.




No special gear required.