The Weekender: September 7 to 10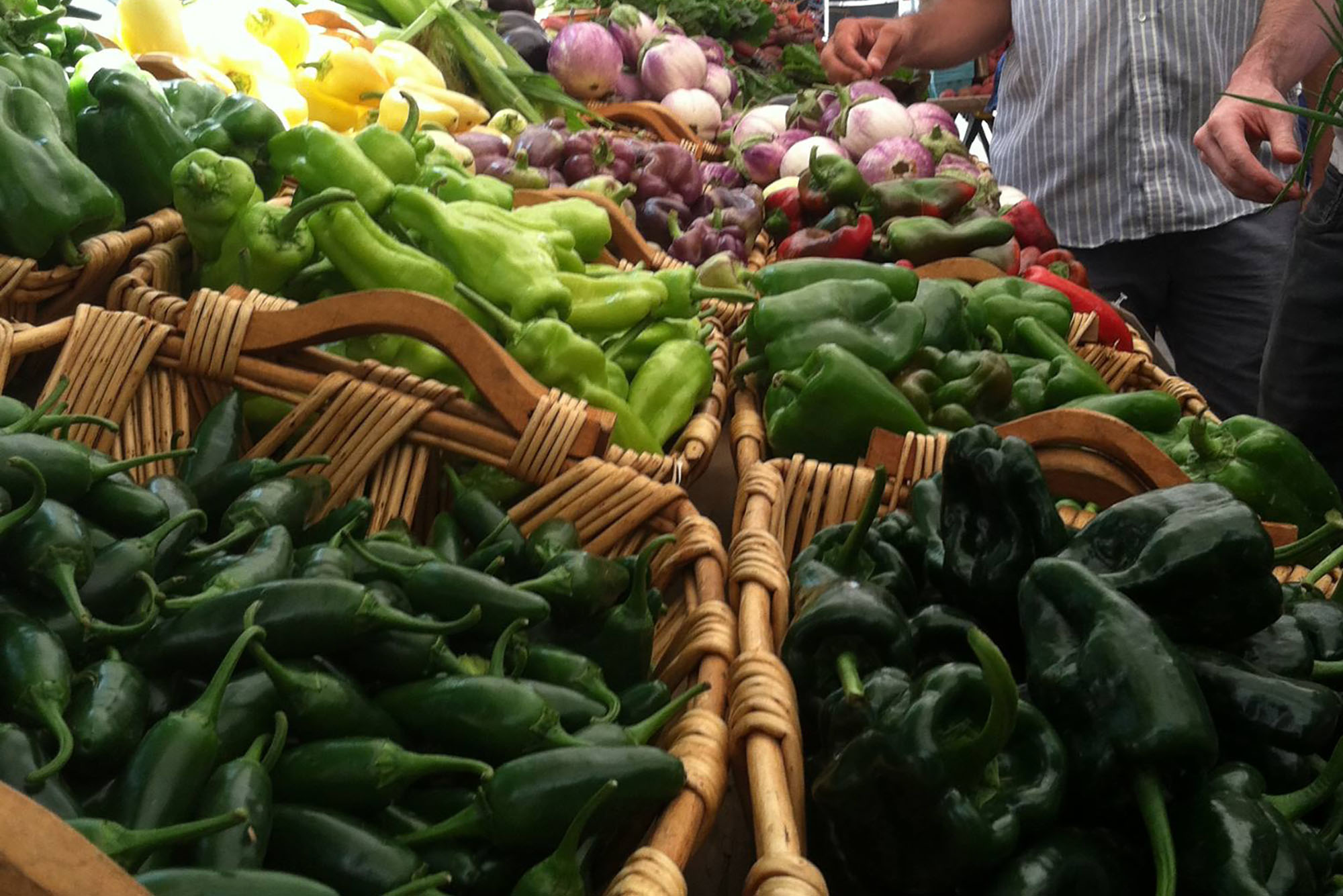 Classes started Tuesday, and the heat is relentless, so this weekend should be a welcome respite. Luckily, we've found some activities for the next few days to get you refreshed and ready for a great fall semester ahead. Check out a local farmers market, watch a BU School of Theatre student play, or even venture out on the Charles to cool down. Welcome back, BU!
Looking for an aquatic adventure? Head over to the BU Sailing Pavilion to rent kayaks, paddleboards, and sailboats. Day, month, and season passes are available, and start at $12 for college students. Renting kayaks and paddleboards doesn't require prior experience, but renting sailboats does, and all users must wear a life vest. Also note that sailboat rentals are not available when sailing classes are in session.
Get to BU's Sailing Pavilion by crossing any Storrow Drive footbridge off Back Street, which runs parallel to Storrow, and proceeding west along the bike path to the pavilion. Find more information, including hours and pricing, here.
Free boba tea, Apple products, and even a Nintendo Switch are only a bingo game away this weekend. BU's Student Activities Office is hosting Boom Boom Bingo this Thursday in the George Sherman Union Ballroom, part of the University's Weeks of Welcome (WOW) events.
Thursday, September 7, from 8 to 10:30 pm, George Sherman Union Ballroom, 775 Commonwealth Ave.
This Friday, glow in the dark swings, lawn games, and music come to the BU Beach, which is right behind Marsh Chapel. See our city campus come alive with outdoor fun at this WOW event.
Friday, September 8, from 8 to 11 pm, BU Beach.
A time-honored tradition, Splash is BU's sprawling showcase of its 450 student organizations. Each club will have a table on Nickerson Field, and student leaders can answer any questions you have and help you sign up. One tip: charge your phone and get it ready to scan a serious number of QR code sign-ups.
Saturday, September 9, from noon to 2 pm, Nickerson Field. 
Grief, love, memories, and mortality come together on the stage this weekend in a thought-provoking production by Tommy Vines (CFA'24). I Love You and I Always Will; or Charlie's Play explores the main character's experience of her close friend's death. The production mixes poetry, song, and multimedia, and is a great way to support BU's talented theater students.
Saturday, September 9, at 8:30 pm, and Sunday, September 10, at 2 pm, Booth Theatre, 820 Commonwealth Ave.
Before finals season has us relying on instant ramen and vending machine snacks, discover fresh, tasty produce at Union Square Farmers Market. The offerings at this market, held every Saturday through October in the heart of Somerville, range from freshly baked bread to locally brewed kombucha. Stop by for an assortment of groceries, beverages, treats, and prepared meals.
Saturdays through October 29, from 9 am to 1 pm, Union Square Plaza, 70 Union Square, Somerville.
Come celebrate the beautiful town that part of BU calls home. This Saturday, Brookline Day will be celebrated with vendors, games, inflatables, trucks, food, face paint, and more. The event spans multiple streets around the Coolidge Corner area, so be sure to check out everything from the food section on Babcock Street to the mini town hall on Harvard Street.
Sunday, September 10, from 11 am to 3 pm, Coolidge Corner, Brookline. Find more info here.
Boston's annual Seafood Festival returns for the 10th time at the Boston Fish Pier in South Boston. With over 7,000 attendees flocking to the festival in years past, the event is a must-do for fish lovers. Local chefs will present seafood demos, pirates will wander the streets, and you can even join an oyster shucking contest for a chance to win prizes—sign up on its website.
Sunday, September 10, from 11 am to 6 pm, Boston Fish Pier, 212 Northern Ave., Boston.