The Weekender: September 21 to 24
Celebrate autumn with Barbie night at the Sox game, open art studios, and the Comm Ave Carnival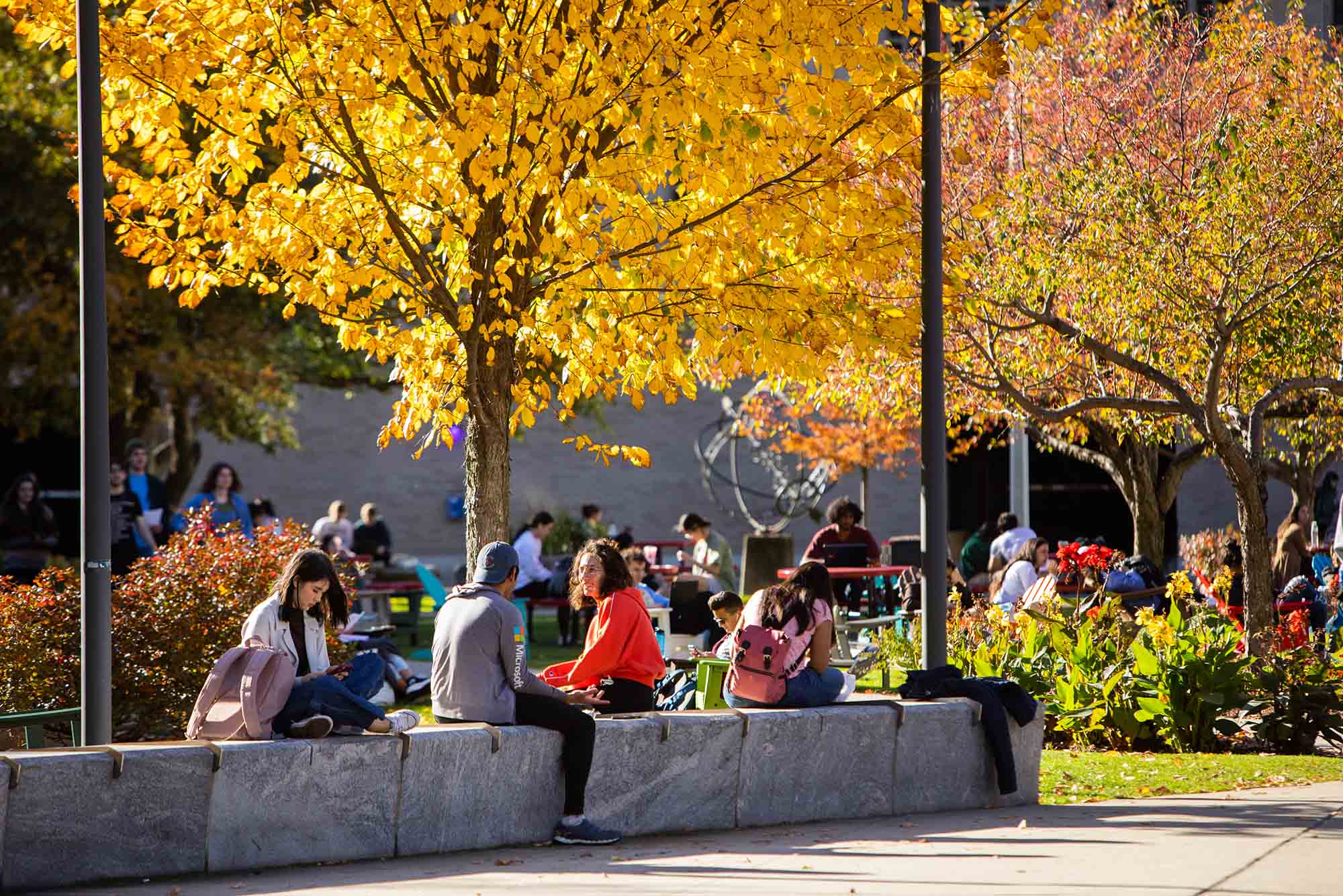 More rain is predicted this weekend but don't let that put a damper on your autumn spirit. Grab your umbrella and check out BU Alumni Weekend, support local artists in Jamaica Plain, or check out a film festival…or two. Stay dry!
---
The 39th annual Boston Film Festival returns this weekend and promises a lineup of films with a range of topics, from crime and healing to environment and sports. The event will feature premieres of four films—Breakwater, Common Ground, Healing Dakota, and American Outlaws—and the new NBC series Found. In this year's Massachusetts spotlight film, the documentary Healing Dakota, first-time director James LaMonte tells his story about rehabilitating service dogs with PTSD out of his K9 PTSD Center in Seekonk, Mass. LaMonte will be attending for a live Q&A following this screening at the Paramount Theatre. Also attending this weekend will be actor Dermot Mulroney, who is receiving an award following the screening of his film Breakwater, and the family of late actor Treat Williams, who appears in American Outlaws.
Thursday, September 21, to Sunday, September 24, at various locations across Boston. View a schedule of film screenings here.
It's the 75th annual BU Alumni Weekend, a three-day celebration with more than 90 events around campus open to both current and graduated Terriers. Stop by for film trivia with the Cinema & Media Studies program, grab some grub from food trucks at the BU Beach, or attend the College of Arts & Sciences poetry slam.
Thursday, September 21, to Sunday, September 24, at various locations across BU. Find more info here.
View works from Greater Boston–based Black student filmmakers and see who wins awards, including Best Editing and Best Picture. Finalist films include Figure It Out by Melanie Menkiti (COM'24) and Dear Piano, Love Ashley by Ashley Nifah (COM'25). Films will be judged by professional filmmakers and refreshments will be served at the reception following the screening. The event is held in conjunction with the Black Media Symposium, which celebrates Black media professionals and takes place at the Howard Thurman Center for Common Ground.
Friday, September 22, from 7 to 8:30 pm, College of Communication, Room 101.
Come experience live theater as the Huntington puts on Fat Ham, James Ijames' Pulitzer Prize–winning, comedic adaptation of Shakespeare's Hamlet. Join protagonist Juicy, a queer Black man, as he tries to avenge his father's murder. Directed by Stevie Walker-Webb, the play features Victoria Omoregie (CFA'21) in the role of Opal.
Friday, September 22, to Sunday, October 29, Huntington @Calderwood, 527 Tremont St., Boston. See times and buy tickets here.
Boston Red Sox vs Chicago White Sox Games
Just because postseason hopes for the Sox—from either city—aren't high doesn't mean you can't still cheer them on at Fenway Park for their last few games. Friday night's game will be Barbie-themed, and fans who purchase tickets through this link can choose between two (pink) promotional shirts.
Friday, September 22, to Sunday, September 24. Find times and ticket information here.
Historically, the Comm Ave Carnival is sponsored by the College of Arts & Sciences, but this year it's collaborating with other student governments to welcome all BU majors. New and returning students can enjoy a variety of games, food, and prizes. CAS students will receive a special perk, but all BU students are sure to have some good ole carnival fun. The event was originally scheduled for last weekend, but was moved due to rain.
Saturday, September 23, from 2 to 5 pm, Cummington Mall and COM lawn. RSVP here.
Celebrate 30 years of Jamaica Plain Open Studios this weekend with 30 art installations from local artists set up all around JP. Admission is free and artists will be selling a wide variety of works. Installations include a 12-foot-tall skeleton, a book exchange, and a "Tiny Art Show."
Saturday, September 23, from 11 am to 6 pm, and Sunday, September 24, from 11 am to 4 pm, at various locations across JP. Find more info here.