Prince Harry's Spare Is a Gold Mine for Historians, CGS Lecturer Says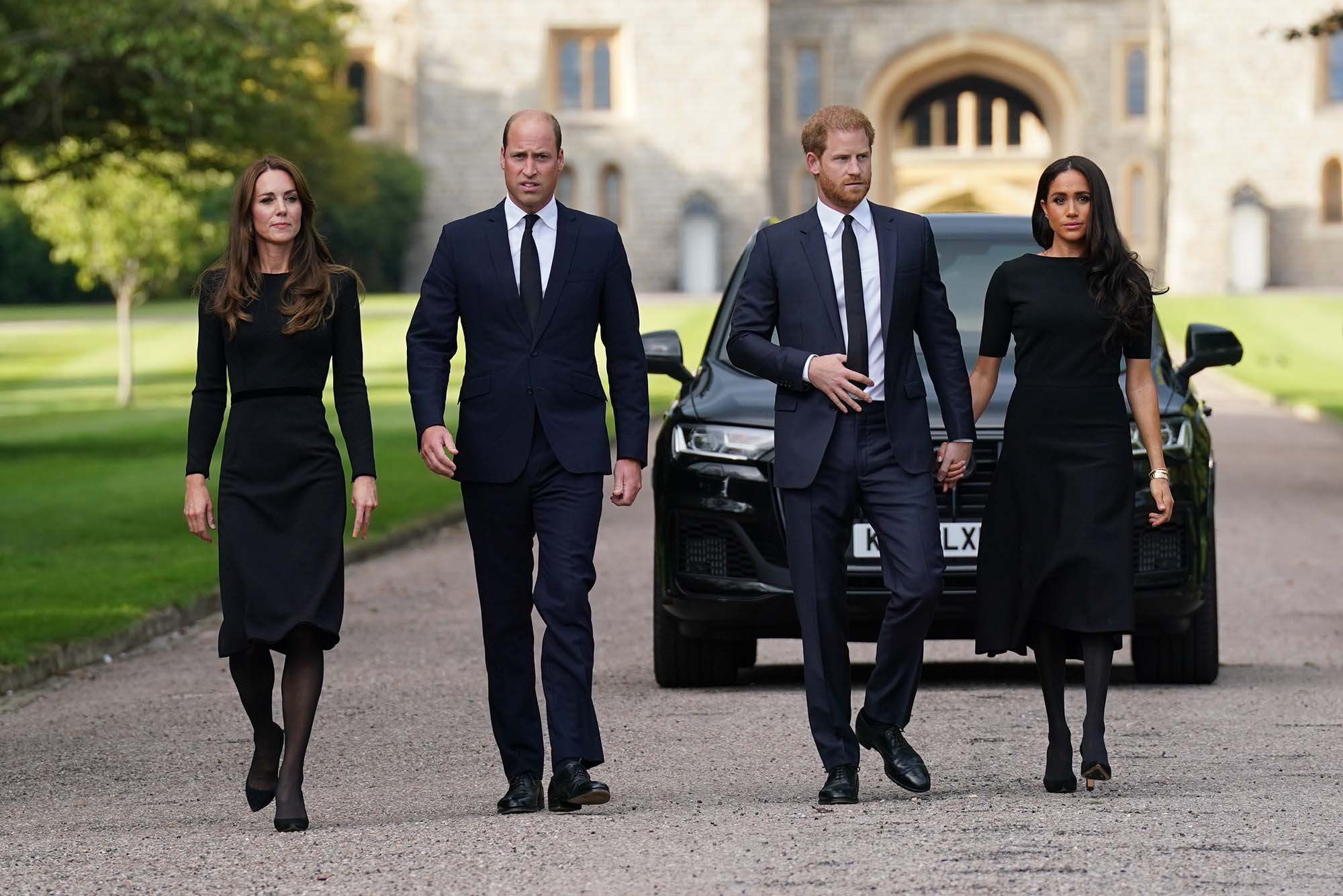 Arts & Culture
Prince Harry's Spare Is a Gold Mine for Historians, CGS Lecturer Says
Tell-all memoir provides a "unique opportunity to see history truly in the making," says Kathryn Lamontagne
The "self-exiled Prince Harry promotional tour" culminated last week with the release of the Duke of Sussex's 410-page tell-all memoir, Spare. In the months leading up to the publication of the highly anticipated book, Harry and his American-born wife, Meghan, Duchess of Sussex, were the subject of two Oprah specials, various profiles and podcasts, and a six-hour Netflix confessional. Many wondered: what was left to say?
The answer turns out to be "quite a bit." Among the book's revelations: During one argument, Harry was pushed so hard by his brother and heir to the throne, Prince William, that he fell to the ground. The brothers urged their father, King Charles III, not to marry his longtime love, Camilla Parker Bowles, now Queen Consort of the United Kingdom. And sisters-in-law-to-be Meghan and William's wife, Kate, Princess of Wales, sparred in the days leading up to the Sussex wedding over flower girl dresses. Another major point that Harry (aided by his ghostwriter J. R. Moehringer) drives home: details about how the British tabloids made him and his wife miserable in their endless pursuit to sell papers, and how little his family did to help the couple.
The grandson of England's longest reigning monarch, Queen Elizabeth II, Harry shocked the world in January 2020 when he and Meghan announced they were stepping back as senior members of the royal family and moving to the United States. In a March 2021 interview with Oprah, the couple revealed that Meghan and their infant son, Archie, had been subjected to racist treatment by unnamed members of the royal family.
Random House, Spare's publisher, reportedly paid a $20 million advance for the book, which sold a whopping 1.4 million copies on its first day of release, breaking the record previously set by President Barack Obama's 2020 memoir, A Promised Land. Harry has promised to donate a portion of his proceeds to Sentebale, an organization he cofounded that supports children living with HIV/AIDS in Botswana and Lesotho, in honor of his mother, Princess Diana.
Kathryn Lamontagne (GRS'16,'20), a College of General Studies lecturer in social sciences, is an expert on modern British and European history, and worked in the Royal Household at Buckingham Palace during the Queen's Diamond Jubilee celebrations in 2012 and 2013, while a teaching fellow at BU London. BU Today spoke to her about Prince Harry's revelations, the mystique that the royal family continues to try to cultivate, and the effect his new memoir could have on their reputation.
This interview has been edited and condensed.