POV: Why I Left the Bird: NPR, Twitter, and Disinformation
"As a scholar who studies misinformation, I no longer feel comfortable using a privately owned platform that is harming democracy"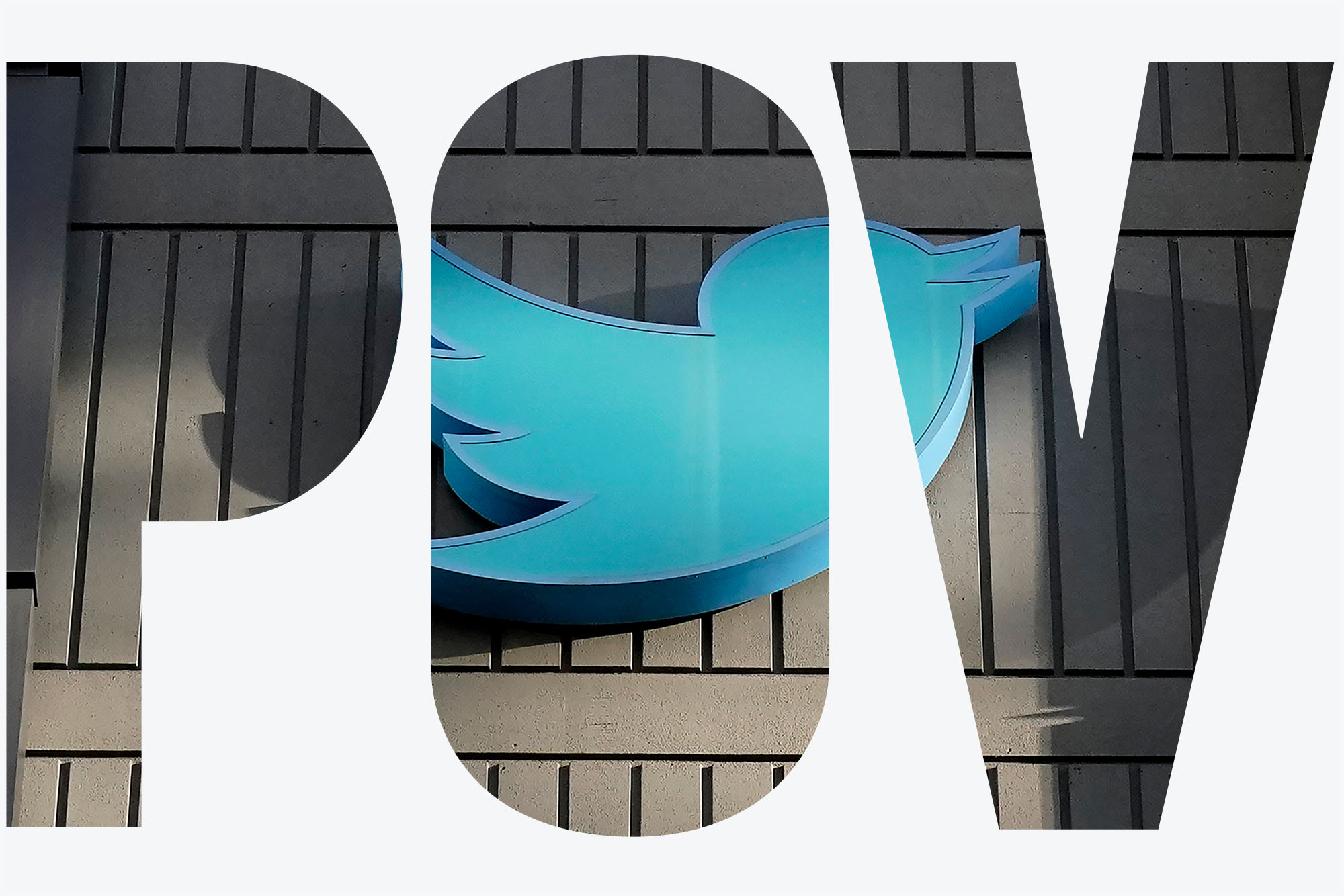 Voices & Opinion
POV: Why I Left the Bird: NPR, Twitter, and Disinformation
"As a scholar who studies misinformation, I no longer feel comfortable using a privately owned platform that is harming democracy"
In solidarity with NPR, I have paused my use of Twitter.
On April 12, NPR announced that it had suspended its Twitter accounts in response to being labeled "state-affiliated media" by the social media platform. Later, Twitter changed it to "government-funded media."
National Public Radio is an American non-profit media organization that syndicates the public broadcasting of more than 1,000 member stations in the United States. NPR was established in 1967 by Congressional passage of the Public Broadcasting Act, and less than 1 percent of its revenue comes from the federally funded Corporation for Public Broadcasting. Most of its funding derives from corporate sponsorships, programming fees paid by member organizations, and listener donations.
As a scholar who studies misinformation, I no longer feel comfortable using a privately owned platform that is harming democracy. Intentionally labeling our public broadcaster in a misleading way, for example, tarnishes the independence and credibility of an important source of information necessary in serving the public interest. Moreover, that Twitter CEO Elon Musk mocks the significance of our public radio broadcaster's service to the American public lies in stark contrast to the beliefs of our founding fathers. Thomas Jefferson, for instance, was explicit that the government has a responsibility to its citizens to make the information provisions that are necessary for self-governance, both in terms of financial support as well as accessibility. The US Postal System is one means of meeting this responsibility; support for our public broadcasters is another.
Since Musk's takeover of Twitter late in 2022, misinformation has proliferated on the platform for a multitude of reasons:
Musk disbanded the trust and safety council and has no content moderation team

He reinstated the accounts of known climate and vaccine deniers

Many scientific experts left the platform after being attacked by critics and bots

A change in algorithms has been amplifying the posts of people willing to pay for "verification" who have no expertise in the subject matter in which they are engaging
Even before these changes, women and people of color were significantly more likely to be targets of abuse and harassment on Twitter, and it's only gotten worse under Musk's ownership. As more and more political leaders, scientific experts, and other elites take a step back from Twitter (or leave altogether), the platform will continue to devolve into a cesspool filled with vitriol, porn, promoted "content," and harassment.
Although I am pausing my use of Twitter, I am not deleting my account…yet. It is unclear at this point what a superior alternative might be. Some people are migrating over to the Mastodon network which is part of the Fediverse ensemble of servers. Many of these users claim Mastodon to be "the positive side of social media," or "a completely different atmosphere" than Twitter.
However, Mastodon is much smaller than Twitter in terms of daily active users. Furthermore, some users admit they have been "sneaking back" to Twitter because they find Mastodon to be too much of a progressive echo chamber, content moderation is too strict, or they want to be able to reach a wider audience. Many people are not interested in leaving Twitter because they do not see this as an ethical issue.
For me, now seems like a good time to reflect on my principles and what I value. As someone who seeks to cultivate and continue an academic and practical agenda around defining and protecting against "fake news" and misinformation, and works to build news literacy and defend a free press, continuing on Twitter is a non-starter. I hope students and faculty at BU will take this opportunity to reflect on whether they want their attention, activities, and labor to be surveilled and leveraged by Twitter as "content" to generate engagement and corporate profit in an environment that is frequently toxic and now, anti-democratic.
Will other leading organizations take a stance against the harmful, anti-democratic conduct of Twitter? The Canadian Broadcasting Corporation has. On April 17, it announced that it, too, is pausing use of Twitter. Other leading news organizations, however, such as The New York Times, declined to pause their use of Twitter. Professional organizations such as the Association for Education in Journalism and Mass Communication and the Society of Professional Journalists need to consider whether Twitter's conduct undermines their members and their principles. I encourage BU's College of Communication to make these same assessments.
I do hold out hope that Musk will follow through on his promise to find a qualified CEO as his replacement at Twitter. Re-establishing a trust and safety council to prevent abuse and harassment will be another absolute necessity. I'd also like to see Twitter re-enable reasonable academic access to its API (application programming interface) for research.
Time will tell if any of these necessary changes come to pass. Until then, you can find me on…Mastodon: @commscholar@federate.social.
Michelle Amazeen is an associate professor of mass communication, advertising, and public relations at Boston University's College of Communication and director of the college's Communication Research Center. She can be reached at mamazeen@bu.edu.
"POV" is an opinion page that provides timely commentaries from students, faculty, and staff on a variety of issues: on-campus, local, state, national, or international. Anyone interested in submitting a piece, which should be about 700 words long, should contact John O'Rourke at orourkej@bu.edu. BU Today reserves the right to reject or edit submissions. The views expressed are solely those of the author and are not intended to represent the views of Boston University.