Trump, Putin, Orban: New Book, How Democracy Survives, Probes Global Threat
Timely collection of essays edited by BU scholars arrives during a perilous time for democratic governments
Books
Trump, Putin, Orban: New Book, How Democracy Survives, Probes Global Threat
Timely collection of essays edited by BU scholars arrives during a perilous time for democratic governments
Should the United Nations have a new Parliamentary Assembly elected by countries' average citizens and representing the interests of individuals as opposed to governments? If it sounds far-fetched, a more democratic UN was some leaders' dream at its creation. President Harry Truman in 1945 said, "We have good reason to expect the framing of an international Bill of Rights, acceptable to all the nations involved."
That never happened, and democracy advocates since have plugged ideas such as a Parliamentary Assembly, as Richard Samuel Deese and Michael Holm note in the new book they've edited, How Democracy Survives: Global Challenges in the Anthropocene, available through online open access here from its publisher, Routledge.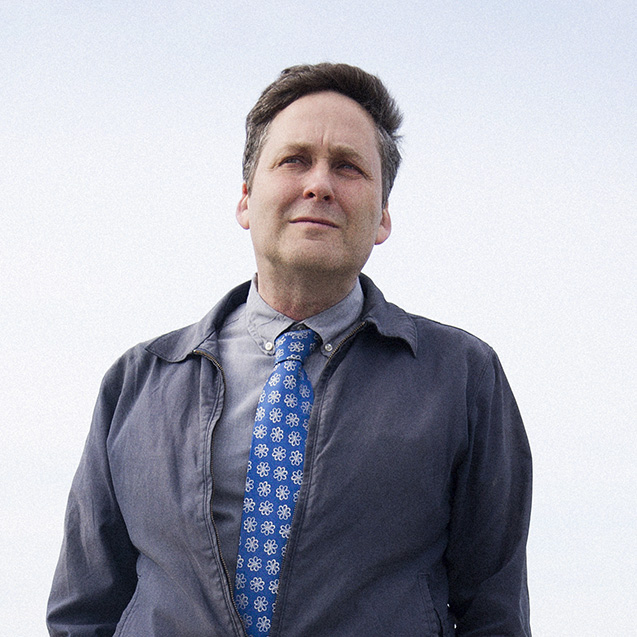 The assembly is just one idea that Deese and Holm—both senior lecturers in social sciences at the College of General Studies and faculty research fellows at the Pardee School of Global Studies—visit in what the forward calls a "lamentably" timely book. As authoritarian nationalism sweeps the globe in various forms–Vladimir Putin's war against Ukraine, Donald Trump and the January 6 insurrection, this winter's coup attempt in Brazil, European strongmen such as Hungary's Viktor Orban–How Democracy Survives presents a series of essays by Deese and Holm and more than a dozen other scholars on fortifying democratic governance.
BU Today interviewed the duo about their book, which they dedicate to the late Anthony Janetos, director of Pardee Center for the Study of the Longer-Range Future and a College of Arts & Sciences professor of earth and environment, who died in 2019. The discussion has been edited for concision.
Q
&

A
with Richard Samuel Deese and Michael Holm
BU Today:
Can you define "democracy," especially with regard to human rights?
Holm: Usually, people think of democracy in terms of elections and representation. This book considers it as an idea with a much wider impact. Democracy has proven to be the most innovative and inclusive method of government because the democratic system's principal functions provide oxygen for debate and disagreement. The principal virtues of democracy are the liberalization of ideas and knowledge. It is from these ideas that we get the key principles necessary for development and societal advancement. Democratic societies do not get all things right, of course, and many have been slow to develop, but unlike other forms of government, they do ensure the possibility of correction, improvement, and progress.

When it comes to human rights principles, therefore, it is only in a system in which people are inherently protected from arbitrary use of governmental or cultural force that rights can be established, discussed freely, and over time, perfected. That can prove a long process, as illustrated by the predicaments that women, LGBTQ+ individuals, and people of color still experience. However, the liberal democratic system provides an avenue for progress and solutions that is much more difficult to undo than is the case in unfree societies.
Deese: Democracy cannot function without human rights. If individuals do not have equal standing before the law and the right to freedom of expression and association, it becomes impossible to have a government where leaders are held accountable through competitive elections. In Hungary, Orban bragged that he has created "illiberal democracy," but that is an oxymoron. The erosion of freedom and equality will always strengthen the grip of authoritarian leaders by removing checks on their power.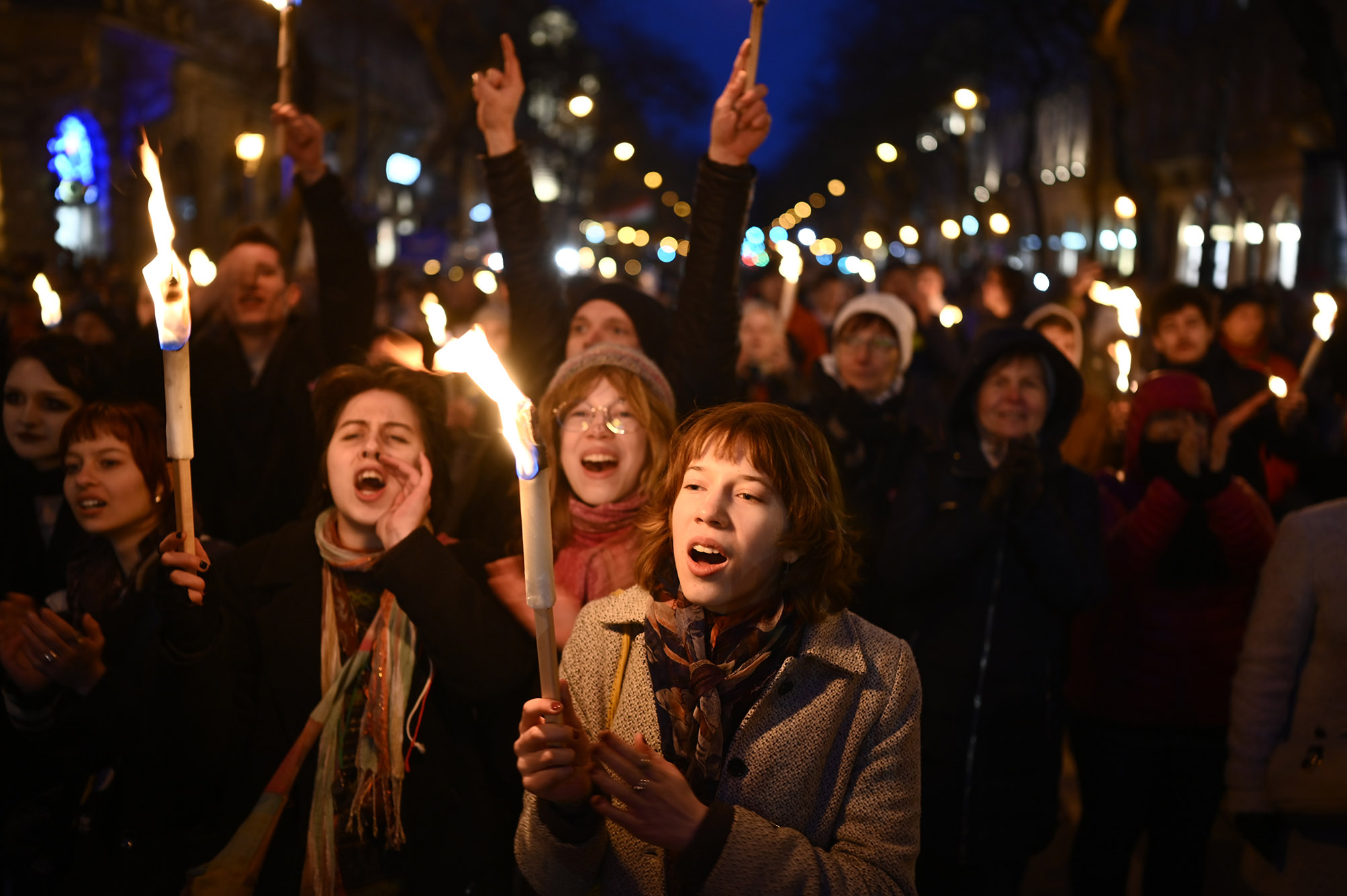 BU Today:
What's behind the global surge in anti-democratic populism we're seeing, and why now?
Holm: Often, the answer depends on local circumstances, though radical forces in these countries have clearly fed off of one another. Collectively, however, one reason has been a sense that the liberal democratic state has failed to live up to its promises.

The financial crisis in 2008 set much of that sentiment in motion. Another is a fear of change as experienced by those clinging to nationalistic culture and identity. They worry about outside influence, immigrants, and the undermining of tradition as a result of globalization. All of that remains at least partially connected to economic prosperity. People care a lot less about the threat of outsiders when economic conditions are solid. Authoritarian leaders are good at playing off those fears, and all of them have been very good at presenting themselves as the answer to societal predicaments.

That is the analogy to the 1930s, of course. While one should be careful throwing the "f-word" around cavalierly, fascist leaders during the interwar period used very similar tactics to create division and fear similar to what we've seen under Orban in Hungary, Bolsonaro in Brazil, and Trump in the United States.
Deese: Two of the most prominent reasons are loss of security resulting from economic globalization, and the rise of mass migration that has been exacerbated by climate change. Many people living in longstanding democracies see their economic circumstances as increasingly precarious in the wake of such events as the global financial crisis of 2008 or the COVID-19 pandemic. When they have a sense that their economic security is slipping away, they are more inclined to listen to leaders who give them someone to blame, and immigrants fleeing ecological and political crises in developing countries have become a perfect target for demagogues in countries around the world.
BU Today:
Sam, your essay identifies the biggest threat to democracy as "the simulation of popular sovereignty through the spectacle of consent." Could you explain what you mean, with contemporary examples?
Deese: The most memorable examples of the spectacle of consent from the 20th century may have been the fascist rallies organized by Mussolini and Hitler, but communist leaders such as Stalin and Mao also engineered parades and rallies to create the sense that the public adored them and consented to their rule. This ersatz form of popular sovereignty could not be more different from the actual practice of an electoral democracy, which depends on the measure of consent. In each election, citizens vote using a secret ballot, and their votes are counted—and sometimes recounted—with great care.

Unfortunately, authoritarian leaders exploit the emotional excitement inherent in the spectacle of consent while casting doubt on and denigrating the measure of consent that democracy requires. For example, Trump continued to hold rallies throughout his presidency to maintain the image that he was adored by "the people," and many of his followers came to believe the spectacle. Even though Trump never won the popular vote and was defeated by a decisive margin of more than seven million votes in 2020, his followers became so convinced of his popularity by the engrossing spectacle of his rallies that many actually believed the election must have been stolen.
---

Even though Trump never won the popular vote and was defeated by a decisive margin of more than seven million votes in 2020, his followers became so convinced of his popularity by the engrossing spectacle of his rallies that many actually believed the election must have been stolen.

---
BU Today:
Michael, could you answer the question you pose in your essay: If democracy requires respect for human rights, and since different cultures disagree on what "human rights" are, will we forever disagree on the definition?
Holm: For sure, we will continue to disagree on the definition and extent of human rights for the foreseeable future. After all, authoritarian systems have an inherent interest in keeping groups in check if they are deemed threats to the existing political and cultural order in any way. They see freedom of thought and action as key threats, and therefore, inherent human freedoms as a menace to their hold on power.

Even so, I don't think that we should underestimate the force of the idea of human rights. The current protests in Iran are a reminder of that. It is worth remembering, after all, that disputes over what human rights exactly incorporate are matters of societal power dynamics. Governments may try to contain these rights in many nations and cultures, but globally, among people, the idea of human rights maintains plenty of support. It may take time before women achieve comparable equality in the Middle East, before the LGBTQ+ community does in Russia and beyond, or before we abolish the death penalty everywhere, but just because change is slow does not mean that a universal definition cannot be reached. The virtue of democracy is that as long as ideas can be discussed—something dramatically aided by social media—change will always be possible, even on a global scale.
BU Today:
Do you both agree on workable ideas for preserving democracy?
Holm: I think that the ability to participate freely in debates and to share ideas, knowledge, and scientific discoveries has to be right up there. The global pandemic illustrated that the crises of the 21st century will be of a new and different kind. Like climate change, pandemics pay no homage to borders or the decisions by authoritarian or nationalistic leaders. Diseases and environmental change are not enemies that can be intimidated or incarcerated. The lesson is that we need international collaboration at the global level, an area in which democracies could do much better, too. The need is here and now, and that seems especially obvious to the younger generation. That gives hope for the democratic idea and humanity as a whole.
Deese: Most authoritarian leaders exploit nationalism and notions of restoring national "greatness" to advance their goals of achieving unchecked power. In light of this tendency, it would be wise to limit excessive nationalism by revitalizing international institutions such as the United Nations and the European Union.

Organizations like these create a space for a global civil society where people can cooperate to solve problems that no nation can solve alone. These global and regional organizations developed as a response to the extreme and deadly nationalism that brought us the catastrophe of the Second World War. It is worth remembering that the UN Charter, like the US Constitution, contains provisions for its own reform. Given the fact that the UN is more than 75 years old, it is past time to revisit the absolute veto held by the five permanent members of the Security Council (the US, Britain, France, China, and Russia), as well as the makeup of the Council itself. It is also time to open up the UN to the voices of citizens, rather than just delegates appointed by national governments.
BU Today:
Your book mentions the post-World War II hope of "peace through the globalization of democracy." Do failures like the Arab Spring and the US invasion of Iraq suggest those aspirations were wrong-headed?
Holm: I don't think that they do. The war in Iraq was flawed by design and poorly executed by the Bush administration, but the determination to remove a brutal dictator from power was neither without precedent nor meaningless. The poor outcome may have illustrated that the existing international system isn't well designed for handling Saddam-style regimes, but that is not to say that it couldn't be managed with better organization.

As for the Arab Spring, I think it illustrated that the desire for greater equality and participation is ever-present, even if the revolts were ahead of their time. Plenty of revolts fail at first. The EU is hailed as a great success. However, it is worth remembering that 100 or 150 years ago, this European experiment of collaboration and shared values would have seemed ludicrous to a continent that knew little but competition and strife. But the EU rose over time, and today, it has largely managed to shed ideas of intense nationalism—remnants will always exist in democratic societies—and created a highly effective system of shared principles and norms. Similar sentiments may well emerge in Africa, as Tim Murithi (head of the Peacebuildling Interventions program at the Institute for Justice and Reconciliation in Cape Town, South Africa) talks about in his chapter in the book, and elsewhere as well.

Humanity's last, best hope may well be the realization that we are in this together. Perhaps it is a question of temperament, whether one believes in the One World vision. If one chooses to focus on Trump, Brexit, Bolsonaro, or an incomplete Arab Spring, then democratic change can seem small and very far away indeed. But from a broader perspective—the good historian's view—if we consider how far human society has come since the Enlightenment and the extent to which democratic values and ideals over time made progress possible, then there is plenty to be optimistic about.
Deese: The invasion of Iraq was an exercise in unilateralism by the George W. Bush administration, a stark departure from the multilateral principles championed by the founders of the United Nations. Though its architects employed the rhetoric of "democracy," the Iraq War launched in 2003 was executed with a stunning disregard for basic human rights, as illustrated by the use of torture by the US military at Abu Ghraib.
The Arab Spring of 20011 provided yet more evidence that the hunger for democracy and human rights is universal, even though it was followed by repression. Movements for democracy are often crushed, as the revolutions of 1848 in Europe were soon suppressed, or the democracy movement in Beijing in 1989 was crushed. In spite of this, people still want to be free, and they come back, again and again, to fight for that. Witness the protests for women's rights in Iran in recent months, or the defiance with which Ukrainians have resisted Putin's attempt to crush their democracy.