BUPD Increases Visibility on Campus, Issues Safety Reminders, after Two Robbery Attempts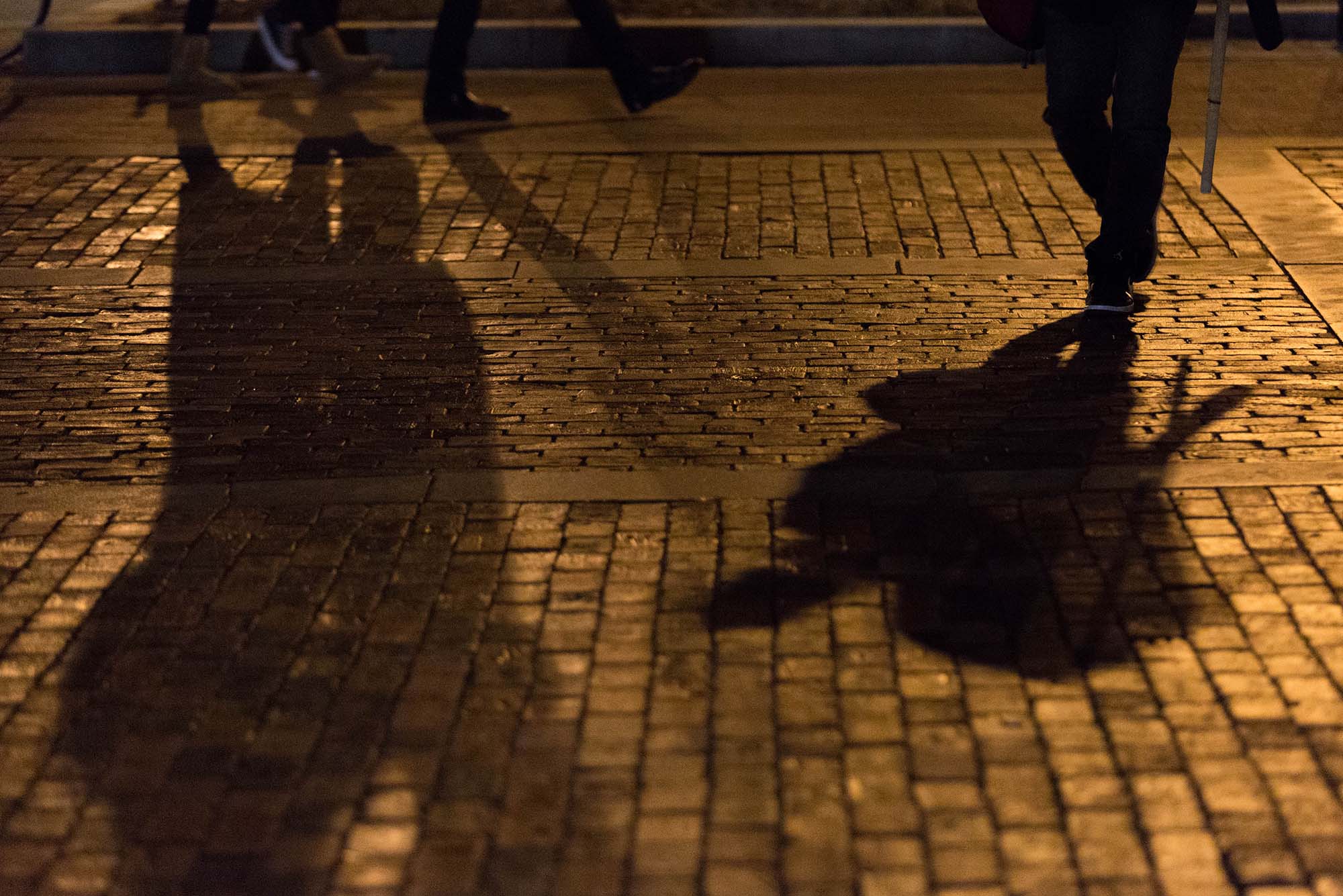 Campus Safety
BUPD Increases Visibility on Campus, Issues Safety Reminders, after Two Robbery Attempts
Students urged to walk in groups, stay in well-lit areas, and use BU's escort service or public transportation
Two attempted robberies over the weekend of September 9 and 10 resulted in one arrest and a safety tips alert to students from the Boston University Police Department (BUPD).
The arrest occurred after two students reported an intruder smashing a window in their residence in the wee hours of September 10. The students alerted a BUPD officer at 3:50 am that the intruder had fled and hidden inside 300 Ashford St., which houses the University's Student-Athlete Academic Support Services. Officers arrested the suspect.
That incident followed an 11 pm attempted robbery on September 9. A student reported that four to six young men approached them near the intersection of Cummington Street and Commonwealth Avenue, punched them, and tried to take their backpack. The victim was able to run away and report the attack to the BUPD, which searched the area unsuccessfully for the suspects.
That investigation continues, and "we have increased our visibility in the area of 600 Commonwealth Avenue," the BUPD said in a statement. Anyone with information about the incident is asked to call 617-353-2121 or text "BU" to 847411. The identities of informants will be kept confidential.
Among the BUPD's written list of safety recommendations is to surrender your property if an assailant demands it rather than resist: "Your safety is the priority; property can be replaced."
But basic human instinct might be to hold on, to fight back, rather than surrender an expensive laptop or phone or other personal property. BU officials say it's important that students understand the University will support them financially in certain cases.
Jason Campbell-Foster, dean of students, says his office offers several supports for students with life emergencies. "This includes providing assistance for students experiencing financial hardship due to a myriad of factors, including theft," he says. "The staff are available to meet with students to discuss the circumstances and ways we can assist."
BU's Information Services & Technology also has a limited number of loaner laptops for students unable to use their own for schoolwork.
Additionally, through the BUPD, students can register items with Foundrop, "a free service that allows users to inventory their property to help improve the chances of having recovered items returned," says Robert Lowe, BUPD chief.
BU Police Department's other safety recommendations:
Try to walk in groups, especially at night, and stay in well-lit areas.
Program your cell phone with the BU Police emergency number, 617-353-2121. Call this number if you become uncomfortable in any situation on or near the BU Charles River, Fenway, or Medical Campuses. The BUPD responds to calls 24 hours a day, 7 days a week. If you are off campus, call 911. You can text the BUPD anonymously by texting "BU" to 847411.
If you feel threatened on campus, look for a Blue Light emergency telephone or dial 3-2121 from any on-campus telephone.
Use public transportation or Scarlet Safe Walk (617-353-4877), the University's late-night walking escort service.
Be aware of your surroundings. And trust your intuition. If a situation makes you feel uncomfortable or unsafe, get away or call for help.