The Weekender: September 22 to 25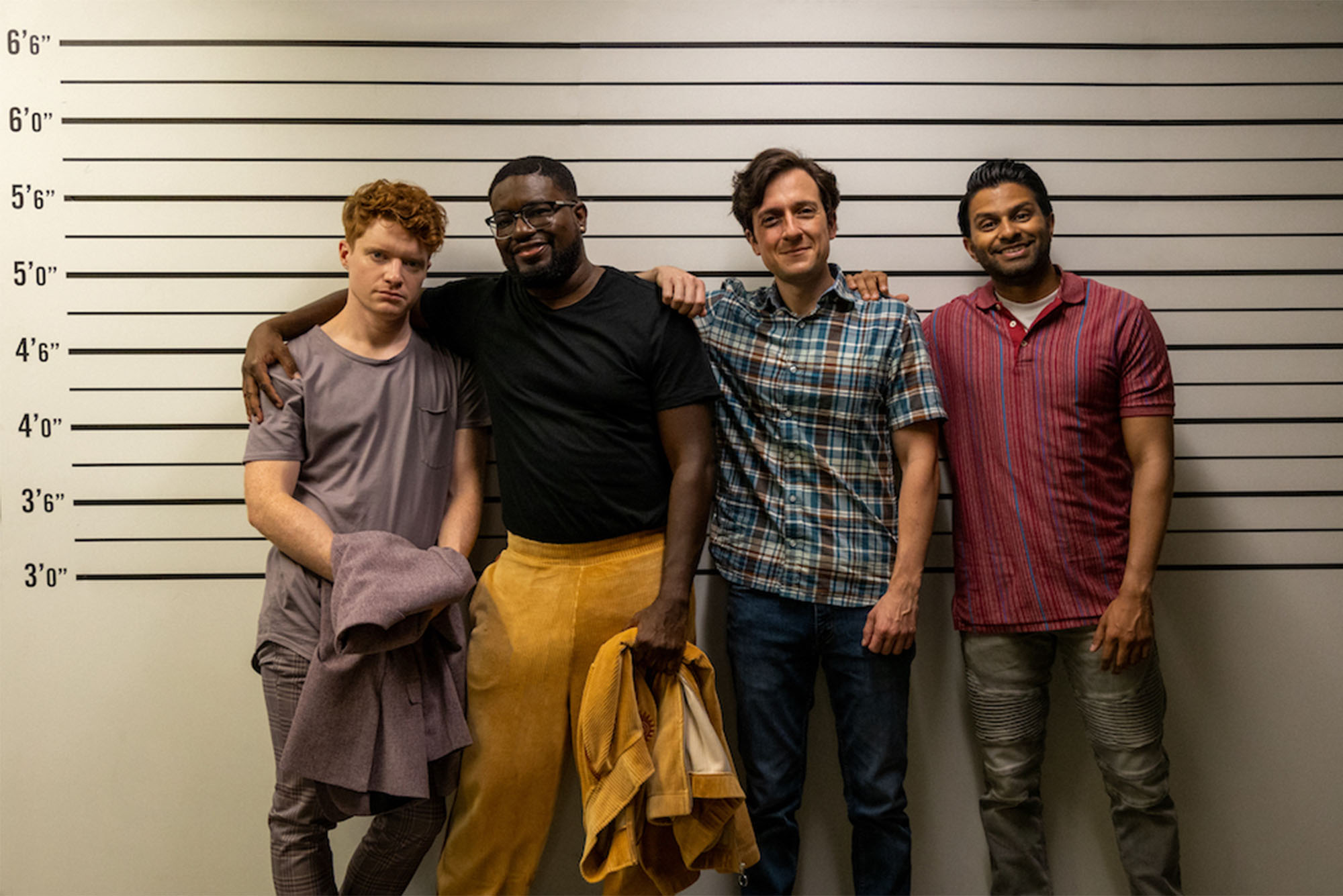 Thursday is the first official day of fall, so it's time to get out those bomber jackets and loafers (if you follow the fashion advice of Vogue). Once you're suited up, venture off BU's campus for a fun-filled weekend. Grab a bite at a board game café, stop by a vinyl record store, watch a film premiere, shop at a vintage market, or attend a comedy show.
Grab some friends and bring your A game to Knight Moves, a board game café nestled in Brookline's Coolidge Corner neighborhood. With thousands of games to choose from—like Northgard: Uncharted Lands, Decrypto, and Sushi Go Party—and special Dungeons & Dragons Nights and late weekend hours, the gaming possibilities are endless. The cost is $10 per player on weekdays and $15 on weekends for unlimited playing time. Fuel up for your next game with some caffeine from the café's wide coffee selection or an apple brie sandwich, pumpkin pie milkshake, or brownie sundae from the food menu. You can also bring in your own food or drinks for $5 per player.
Knight Moves Café, 1402 Beacon St., Brookline, is open from 3 to 11 pm Monday, Wednesday, and Thursday; 3 pm to 2 am Friday; 11 am to 2 am Saturday; and noon to 11 pm Sunday; closed Tuesdays. 
Calling all music lovers! Village Vinyl & Hi-Fi sells thousands of vintage records from a variety of genres, including jazz, rockabilly, pop, folk, and hip-hop. Prices start at less than $5 per record, and true audiophiles can hunt for rare albums. If you are new to vinyl, have no fear, the shop also sells vintage and refurbished music gear, including turntables, amps, and speakers. Can't make it in the store? You can purchase some of the shop's collection online.
Visit Village Vinyl & Hi-Fi, 307 Harvard St., Brookline, is open daily from noon to 8 pm.
The Boston Film Festival returns for its 38th run this weekend, presenting films focusing on environmental issues and climate change. The event will include three world premieres—Bromates, The Wind & the Reckoning, and Always, Lola—and a night of comedy screenings on Friday. Olivia Wilde's (infamous) psychological horror film Don't Worry Darling, starring Harry Styles and Florence Pugh, will screen live on opening night before its national release Friday. All live premieres will include a question-and-answer session with the films' representatives after the screening. 
The Boston Film Festival is running Thursday, September 22, to Monday, September 26, at various locations across Boston. View a schedule of film screenings here.
Brighton Bazaar will host its monthly pop-up night market this Thursday. Housed in the historic Charles River Speedway, the free event features over 50 local small business vendors selling items from vintage clothing to handmade jewelry. Browse handmade, ethically sourced crystal jewelry at ArtQueery, thrifted finds at Charlie Vintage, or the tomato spreads of Rascal Relish. Come hungry and enjoy a range of food options, including ice cream, hummus bowls, beer, and wine, while you explore the market. 
The Brighton Bazaar is Thursday, September 22, from 5 to 9:30 pm, at the Charles River Speedway, 525 Western Ave., Brighton. Admission is free and open to all ages.
Every Thursday, Back Bay Social, an American bistro wedged between Newbury Street and the Prudential Center, hosts a comedy night showcasing high-profile comedians who have appeared on Netflix, Comedy Central, HBO, and more. The comedy lineup switches up each week, so repeat visits are a must. Laugh until your stomach hurts as you choose from the restaurant's dinner menu, which features shareable plates, creative cocktails, and draft beers. Try the pretzel bites served with a Guinness cheese sauce, truffle fries with parmesan cheese, and the Buffalo, BBQ, or honey hot chicken wings, with ranch or bleu cheese dipping sauce.
Comedy at Back Bay Social, 867 Boylston St., Boston, is Thursday, September 22, from 7:30 to 9 pm. Tickets are $10 and can be purchased here. This event is 21-plus.