The Weekender: October 13 to 16
A new Dian-style restaurant, a vegetarian fast food and grocery store combo, and a tour of an 18th-century Boston crypt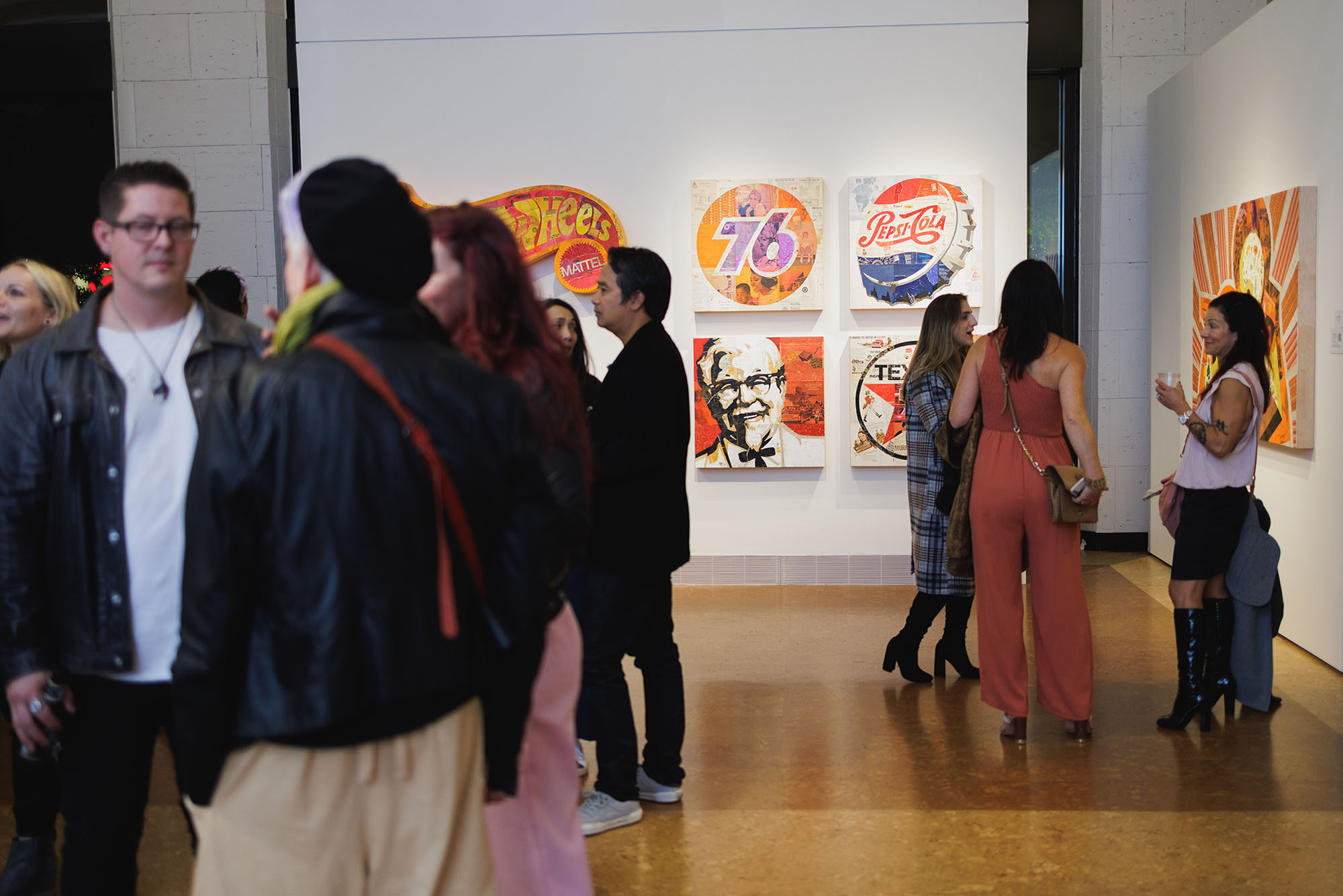 The air is feeling crisp, and it's getting dark earlier each evening. You know what that means: midterms season…and the real start of autumn. Wear your fall sweaters and grab a pumpkin spice latte (to really get in the spirit), before checking out these weekend suggestions.
A sister restaurant to South of the Clouds in Brighton, the South End's Yunnan Kitchen serves spicy, authentic Dian dishes from Southwest China, says chef and owner Yisha Siu. The signature menu includes Dali-style spicy shrimp, boiled pork in chili oil, and Yongping braised chicken in a scorching clay pot. They also have a variety of desserts, such as a tropical coconut milk dessert from the Dai ethnic group, and a hot Eight Treasure rice pudding. Yunnan Kitchen has lunch specials running under $15 that include either rice or udon noodles.
Yunnan Kitchen, 1721B Washington St., Boston, is open Sunday to Thursday from 11:30 am to 9:30 pm, Friday and Saturday from 11:30 am to 10 pm.
This new coastal Italian restaurant highlights seasonal cuisine across regions like Liguria, Sicily, and Sardinia. Faccia a Faccia is the newest brainchild of renowned restaurateurs Ken Oringer and Jamie Bissonnette. The Newbury Street spot features separate lunch and dinner menus that each list a plethora of small plates and pasta. Try the squid ink trottole with uni (sea urchin), corn, leeks, and Calabrian chili, or the rigatoni cacio e pepe with pecorino and romanesco cauliflower. Faccia a Faccia also offers gluten-free and vegetarian items. There is also a natural wine bar below the restaurant, Bar Pallino, showcasing more than 70 naturally produced wines. Before the weather gets nippy, enjoy the outdoor patio adorned with lush greenery, inspired by alfresco dining in Italy. 
Faccia a Faccia, 278 Newbury St., Boston, is open every day from 5 to 10 pm. Bar Pallino is open Tuesday to Saturday from 5 pm to midnight.
Clover Food Lab, a Massachusetts-based vegetarian fast food chain, has launched a new location called CloverROW in Somerville's Assembly Row. It features the chain's first specialty grocery store, which sells locally produced goods like maple syrup, hot sauce, hummus, soups, coffee beans, salad dressings, and meal boxes. There is also fresh produce from local farms for sale. 
The grocery store is a collaboration between Clover and entrepreneurs Alexandra Whisnant and Bobby MacLean, who run Bow Market's specialty food store Picnic & Pantry, chocolate shop Gâté Comme Des Filles, and Cambridge wine and dessert bar Zuzu's Petals. "They've traveled all over the Northeast to meet artisans and small operators making the tastiest foods, from spices, vinegar, and coffees to cookies and popcorn," Clover's blog says. "We have a strong shared love of everything local and thoughtfully produced, and putting together the inventory for the grocery has been super interesting."
CloverROW, 330 Foley St., Somerville, is open daily from 7 am to 8 pm.
Consecrated in 1689, King's Chapel has one of the few surviving church crypts in New England. Somewhere between 100 and 150 people are buried in the crypt's 29 tombs, a French knight and a poisoned adulteress among others. Through October 29, the chapel will offer special nighttime tours. Tours are capped at 10 people, so be sure to buy your tickets ahead of time.
Candlelit Crypt Tours of King's Chapel, 58 Tremont St., Boston, are held Fridays and Saturdays through October 29 at 5:30 and 7 pm. Tickets are $15 per perso; buy them here.
The Philharmonia Boston Chamber Orchestra presents a concert of Korean classical songs. The setlist includes Tchaikovsky's Souvenir de Florence, Korean Simple Suite by Hanki Kim, and Korean lyric songs, conducted by Keeyoung Kim. This concert is hosted by the Korean Consulate General in Boston, which promotes the rights and interests of the Korean community in the New England region. This free concert requires a ticket and proof of vaccination for entry.
Autumn in Boston: K-Classic Concert is Friday, October 14, 2022, at 8 pm at the New England Conservatory's Jordan Hall, 290 Huntington Ave., Boston. Doors open 30 minutes prior to the concert's start time.
This exhibition spotlights the work of Cey Adams, a New York–based artist and designer. His visionary 40-year career began with graffiti art and led him to bring visual life to the then newly formed hip-hop scene. His work encompasses mediums such as paintings, mixed media collage, graphic design, typography, logo design, and branding for album covers, fashion apparel, books, and magazines, murals, and global brand collaborations. The exhibition is Adams' first solo retrospective exhibition and is curated by Liza Quiñonez, a cofounder of award-winning public art and design agency Street Theory.

Cey Adams, Departure: 40 Years of Art and Design is on view Tuesday to Saturday, from 11 am to 5 pm, at the College of Fine Arts Stone Gallery, 855 Commonwealth Ave., Boston, through December 11. The exhibition is free and open to the public.