Shiney James Resigns as Orientation Director after Investigation into Behavior with Student Workers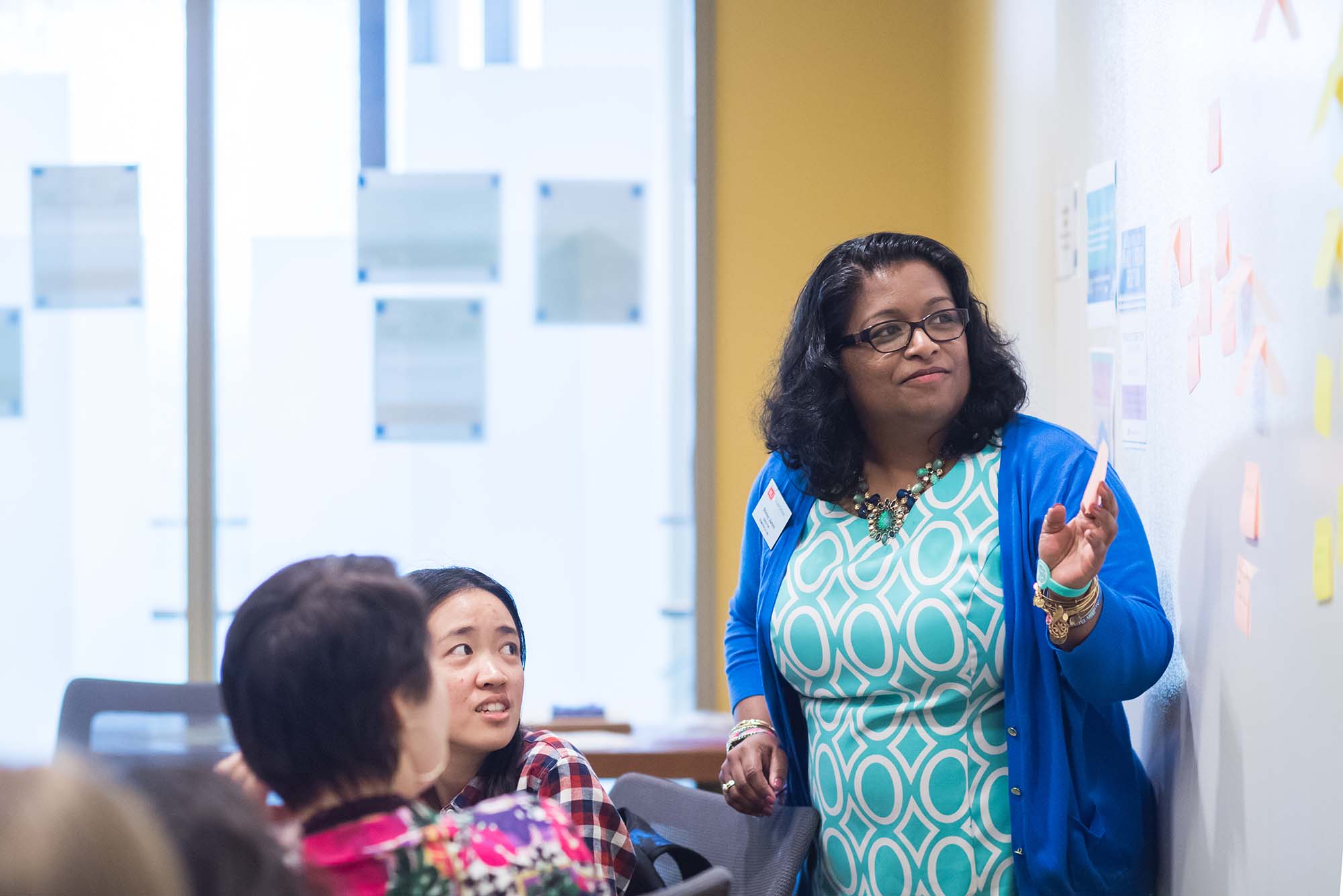 University News
Shiney James Resigns as Orientation Director after Investigation into Behavior with Student Workers
Six-month probe concludes, University thanks students, alumni "who raised concerns" and shared their experiences
Shiney James has resigned as director of BU's Orientation program after a probe by an outside fact finder into allegations made by student employees that she had created a toxic work environment of verbal and emotional abuse.
The University issued a formal statement on Monday: "Over the past six months, with the help of an outside investigator, BU has conducted an extensive inquiry into allegations that Ms. Shiney James, former director of undergraduate student Orientation, mistreated student employees who reported to her. As a result of that inquiry's findings, Ms. James has resigned and is no longer employed by the University. We are grateful to those students and alumni who raised concerns about Ms. James' conduct and shared their experiences with the outside investigator. Although the administration cannot make any further public statements about Ms. James' departure because it involves an internal personnel action, BU remains committed, as it has always been, to ensuring the safety and well-being of all members of our community, including our student employees. We look forward to new leadership and positive changes in Orientation."
The investigation by attorney Amy Serino was triggered by a story last October in The Daily Free Press, an independent newspaper run by BU students. James (CAS'99) was reassigned after the story to other duties, not working with students, pending the investigation's conclusion. In the article, interviewees, most of them now alumni, reported a work environment of verbal and emotional abuse. The story's publication flooded social media on Twitter and Reddit with more accusations, along with more than 150 comments on the Free Press story.
One student wrote: "One time one of the students forwarded her an email through our official account and the computer autocorrected her name but didn't capitalize the S and she CALLED to yell at the student about his professionalism in typing emails to student staff. None of us ever wanted to be near her." And from an alum: "There's a difference between constructive criticism and emotionally abusing very young adults that don't know what a hostile work environment is yet."
The timing of the announcement comes just before BU Orientation typically begins in June, after students have been trained throughout May.