University Asks Outside Fact Finder to Probe Allegations about Orientation Program after Daily Free Press Article Alleges Emotional Abuse of Student Workers
Investigation follows Daily Free Press story in which current and former student employees alleged toxic work environment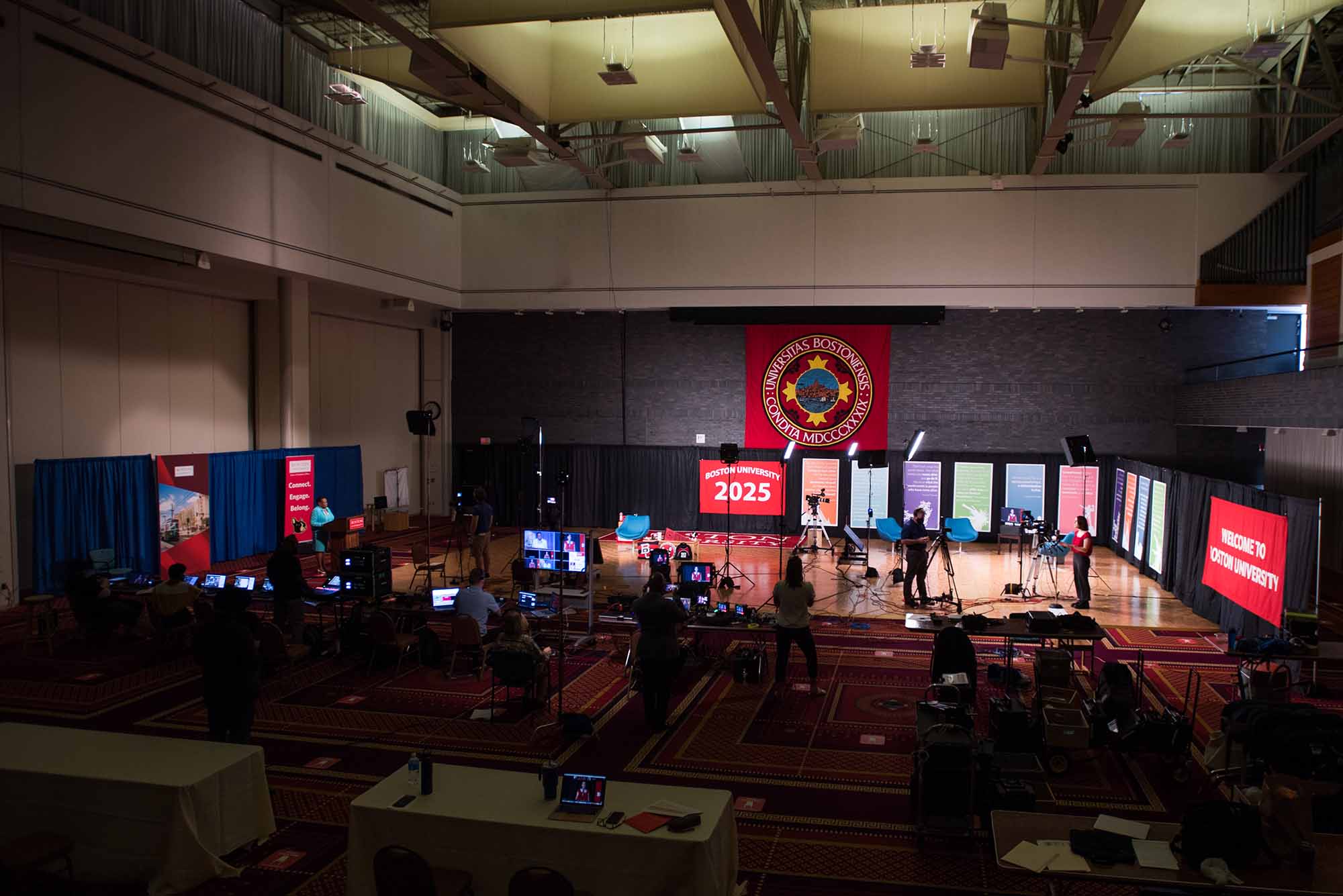 University News
University Asks Outside Fact Finder to Probe Allegations about Orientation Program
Investigation follows Daily Free Press story in which current and former student employees alleged toxic work environment
Boston University will use an outside fact finder to investigate allegations of verbal and emotional abuse of student employees in BU's Orientation program, Jean Morrison, provost and chief academic officer, announced in a letter sent to the Dean of Students office on Thursday.
Pending the outcome of the investigation, Orientation director Shiney James (CAS'99) has been reassigned to other duties that do not involve working with students.
The allegations about the program emerged in an October 4 article in the Daily Free Press, Boston University's independent student newspaper, where interviewees, most of them now alumni, described a toxic work environment. After the story was published, a deluge of additional accusations from BU students appeared on Twitter, Reddit, and in more than 150 comments on the Free Press story.
"Some of you may be contacted by the fact-finder as part of their review, and I encourage you to provide candid and direct feedback," Morrison wrote. "The University will share with the fact-finder any information that has already been submitted through the President's Office, Dean of Students Office, or Office of the General Counsel." Morrison's letter provides directions on contacting the fact-finder for those who believe they have additional information.
"Our goal in this process," she wrote, "is to ensure that a careful review of the facts takes place, in accordance with the University's commitment to the safety and well-being of all members of our community as well as our commitment to due process."