To Do Today: Seaport Sweat
Back for its seventh season, Boston's biggest free workout series hosts outdoor fitness classes throughout the summer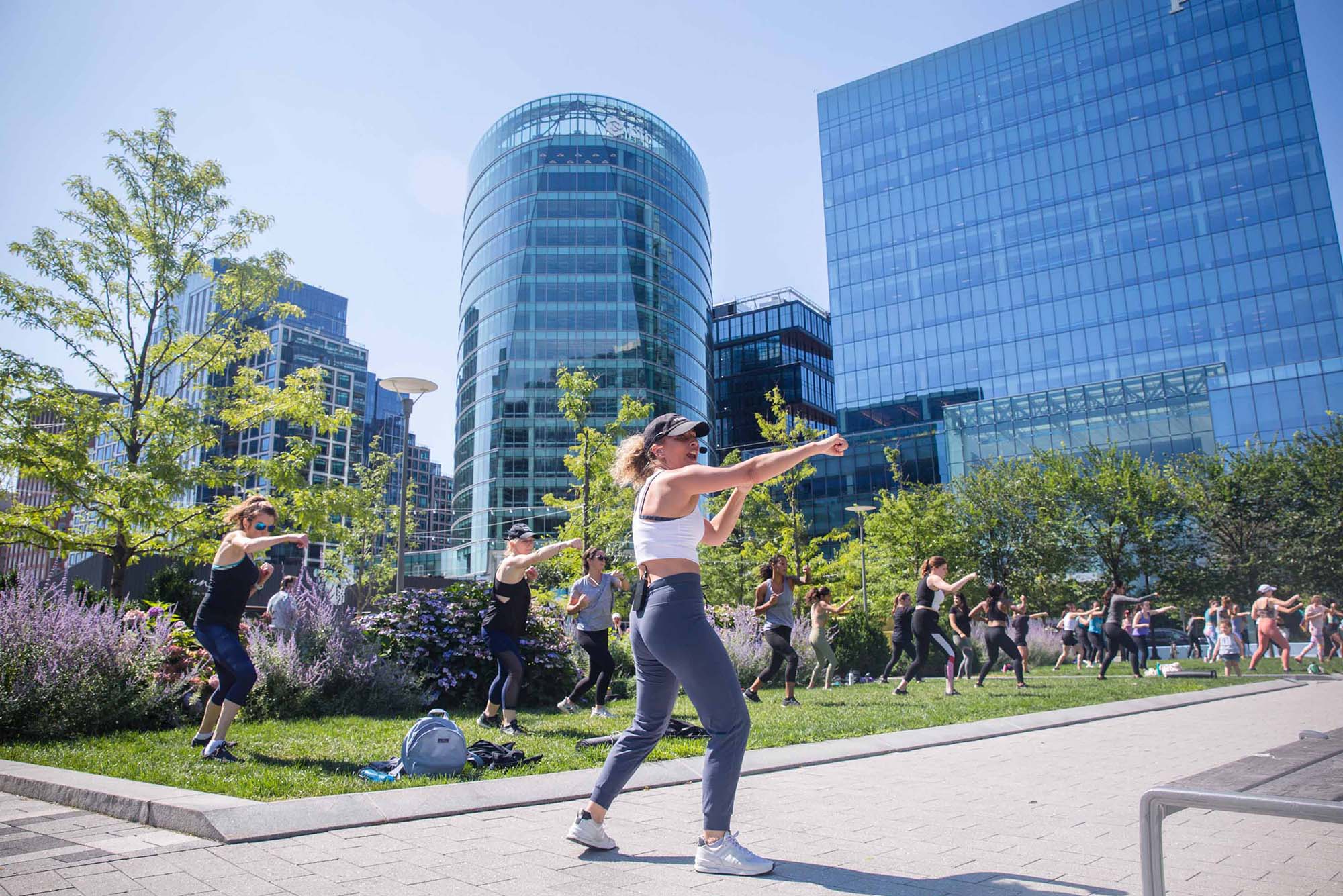 Things-to-do
To Do Today: Seaport Sweat
Back for its seventh season, Boston's biggest free workout series hosts outdoor fitness classes throughout the summer
What?
When?
Tuesday, June 7: Sculpting at 5:30 pm and Abs & Body at 6:30 pm. Classes are held at 5:30 and 6:30 pm Mondays through Thursdays, and at 10 am on Saturdays. Classes vary; find the full schedule here.
Where?
Seaport Common, 85 Northern Ave., Boston.
How much?
Free, but attendees are encouraged to register online.
Why should I go?
All fitness levels are invited to attend Seaport Sweat, the city's largest free workout series, held outdoors at Seaport Common. Now in its seventh season, the program features award-winning instructors and the return of favorite classes from previous years. These include yoga, pilates, Zumba, barre, athletic conditioning, and boot camp training.
Tonight, join instructor Alanna Perry at 5:30 pm for a sculpt class that combines dance cardio with barre for maximum calorie-burning and sculpting of all major muscle groups. The class also builds strength, endurance, and muscle. Perry, a former NFL cheerleader with a background in dance, now owns Barre Groove, a local fitness studio.
At 6:30 pm, meet instructor Becca One Checca for a 45-minute strength interval workout consisting of intense, low-impact body weight exercises. Becca specializes in group fitness, strength and conditioning, personal training, and nutritional guidance.
Seaport Sweat doesn't provide equipment, so attendees may want to bring a mat and a water bottle. Participants can also use the hashtag #seaportsweat and follow @seaportbos to post their progress, document their efforts, and engage in the Seaport Sweat community.
Seaport Sweat runs through Thursday, September 29, 2022.