BU's New Associate Provost for Community and Inclusion Will Focus on Accountability, Civil Discourse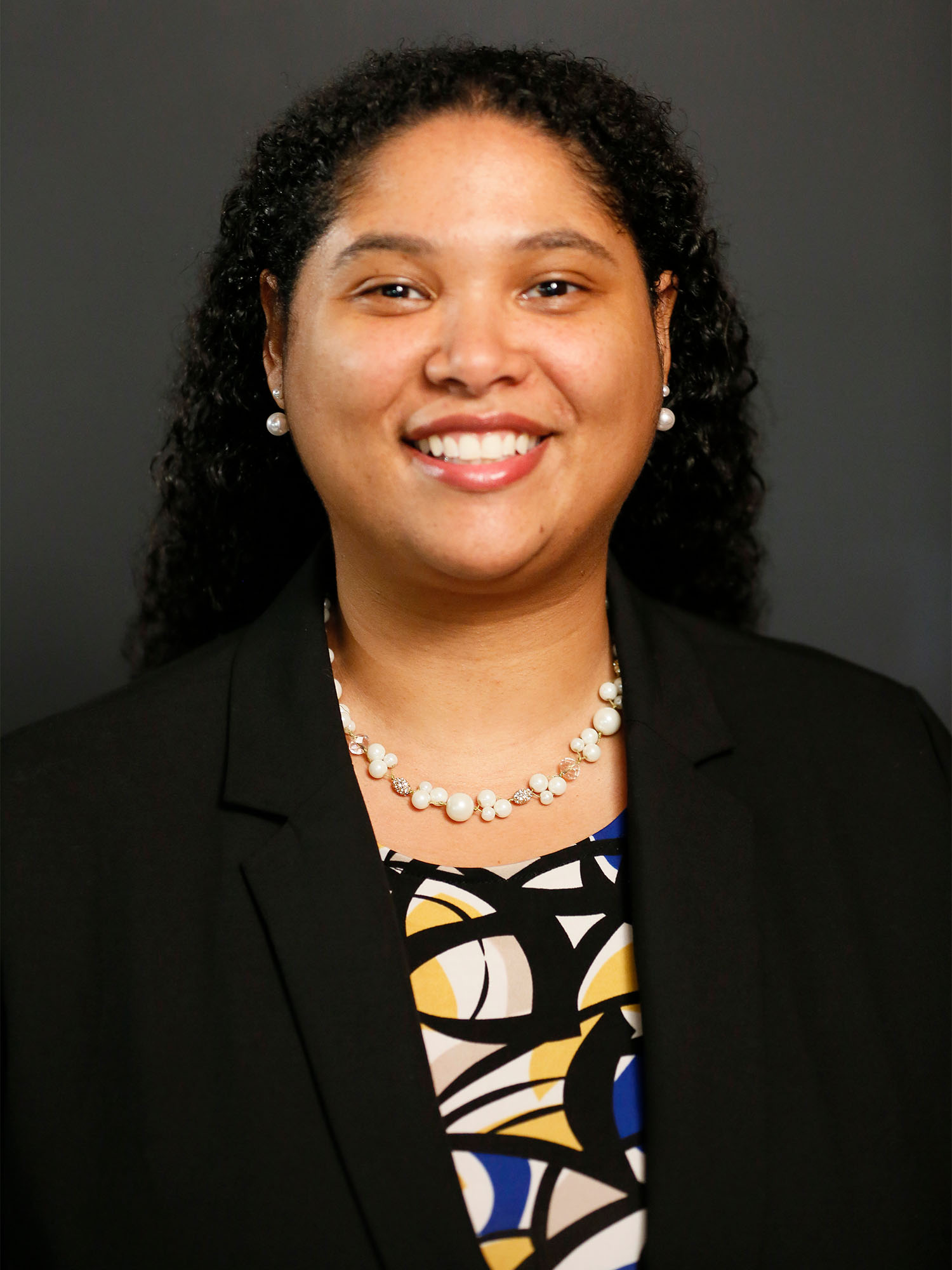 University News
BU's New Associate Provost for Community and Inclusion Will Focus on Accountability, Civil Discourse
Victoria Shannon Sahani comes from Arizona State University
There are a host of themes Victoria Shannon Sahani hopes to bring to Boston University as the new associate provost for community and inclusion—open communication channels and accountability, for starters—but most crucially, civil discourse.
Sahani comes to BU from Arizona State University's (ASU) Sandra Day O'Connor College of Law, where she taught law as a tenured professor, was the associate dean of special projects, and directed data-driven diversity and inclusion efforts aimed at faculty retention and belonging. Sahani began her law teaching career at Washington and Lee University School of Law (W&L) before joining ASU in 2017. At both ASU and W&L, she nurtured a campus-wide culture of inclusion and positivity, with programs designed to foster awareness of, and commitment to, issues of racial and ethnic difference, diversity, and inclusion. Prior to joining academia, Sahani spent years working in international arbitration law—and working to increase diversity in international arbitration—and is a globally recognized expert in the field. She holds two degrees from Harvard University: a bachelor's in psychology and a J.D.
Her experiences over the almost three decades of her education and career have taught her the importance of effective and empathetic communication with one another, she says. That means not just speaking to others, but truly listening to what someone else has to say, even when it might be hard to hear.
"Civil discourse is crucial to a multicultural, pluralistic society," says Sahani, who began her position at BU October 17. "I would like to work on reviving this skill—that ability to talk to each other without talking past each other.
"Part of what I'd like to help bring to the culture of BU is a return to practicing and learning skills of civil discourse, particularly about really difficult subjects," she says. "Those subjects include identity-focused subjects like race, gender, class, etcetera, but also could include abortion rights, religious freedom, immigration status—all these things that are hot-button issues."
Sahani's appointment comes after a national, monthslong search for a new associate provost. A committee helmed by Harvey Young, College of Fine Arts dean, recommended Sahani from a wide pool of applicants.
"In the world I hope to envision," Sahani says, "there's a reverberating effect, where if we focus on communicating with each other more broadly, that will impact conversations around identity topics that are at the heart of community and inclusion and diversity and equity."
"This is a wonderful hire for BU and our ongoing efforts to build a more inclusive and welcoming environment for all members of our community," says Jean Morrison, provost and chief academic officer. "Victoria brings great energy and experience to this role, along with a unique, data-driven perspective and special ability to engage audiences of different backgrounds. We are excited to have her join BU and lead these efforts."
The role of associate provost is a component of the University's 2030 Strategic Plan, a set of five priorities meant to guide the school through the rest of the decade. The position serves two of the University's priorities: diversity, equity, and inclusion (DEI) and a culture of community, or the idea that BU is "big yet small."
As associate provost for community and inclusion, Sahani's direct reports include BU Diversity & Inclusion, the Newbury Center, the LGBTQIA+ Center for Faculty & Staff, and the BU Arts Initiative. Sahani also holds a tenured appointment as a School of Law professor.
BU's extensive infrastructure for diversity and community is what attracted Sahani to the job, she says, citing the Center for Antiracist Research, the Howard Thurman Center for Common Ground, and diversity and inclusion associate deans at the schools and colleges.
"BU is a leader across the nation in taking an active approach to addressing diversity and equity and inclusion issues," she says. "Many universities have offices or individuals tasked with making sure that the school is on track to reach DEI goals that the school has.
"But in order to change a culture and make inclusivity the norm, you have to bring as many people as possible into the conversation," she continues. "One of the things I think is fantastic about my role is that it's not solely focused on DEI from a marginalized population perspective. BU also has the broader community aspect—it's the idea of shaping the culture of BU that everyone experiences, in addition to ensuring that the needs of marginalized populations are met."
That's especially critical at an academic institution of BU's size, Sahani adds. "I want to make sure that every person at BU has an avenue to be part of the conversation and to be part of the culture that we will create together," she says. "I want everyone to feel included in diversity efforts even if they don't identify with a particular community."
To that end, Sahani hopes to establish a virtual suggestion box for community members to share their perspectives and offer feedback to her and her team. "I might end up wishing I didn't say this, because I could get a flood!" she says, laughing. "But for me to do my job well, I need to understand the entire spectrum. I really, really want to hear from folks."