To Do Today: Museum of Fine Arts Juneteenth Free Open House
Visit the galleries, see performances, and create your own art at the celebration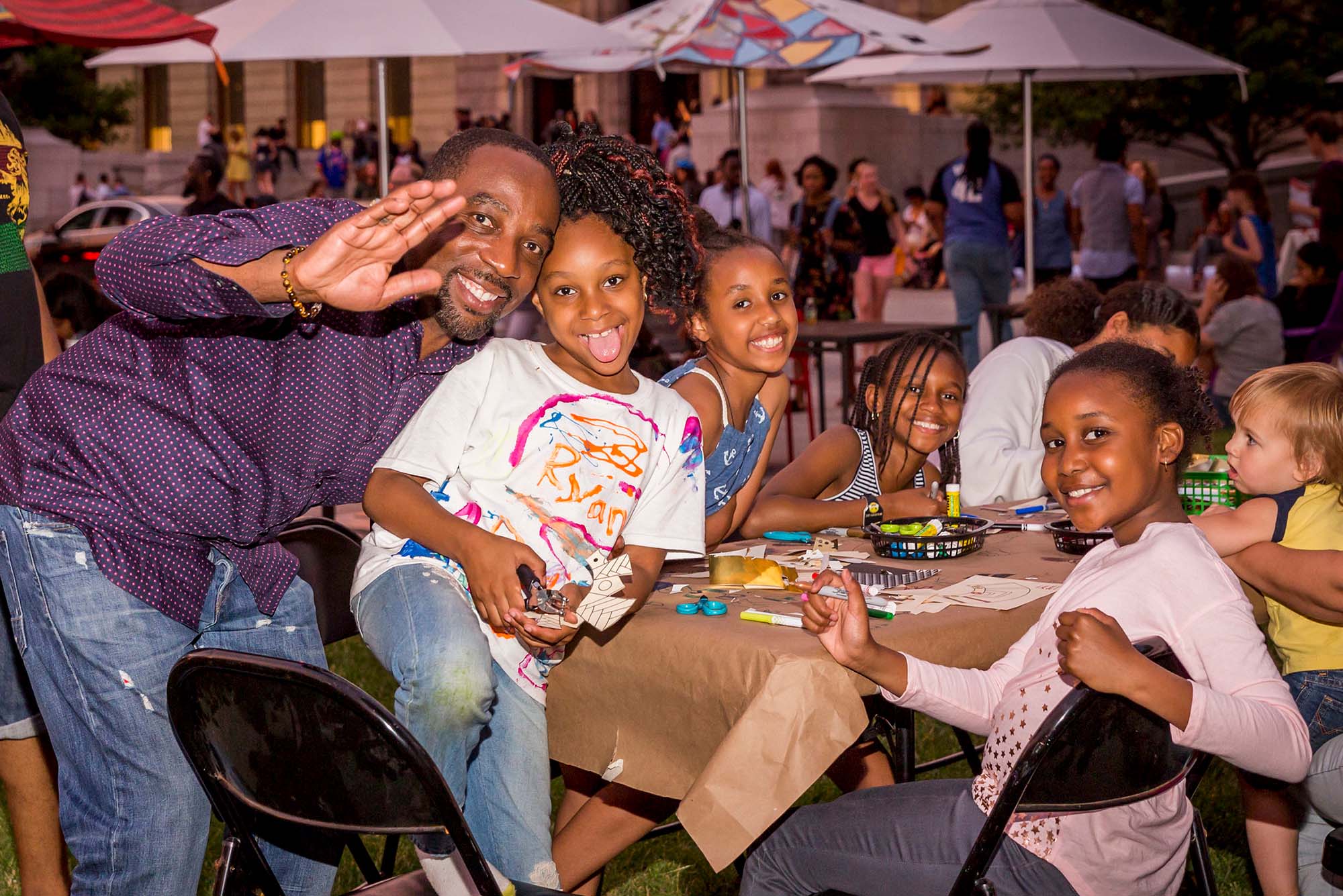 Things-to-do
To Do Today: Museum of Fine Arts Juneteenth Free Open House
Visit the galleries, see performances, and create your own art at the celebration
What?
Museum of Fine Arts Juneteenth Open House.
When?
Monday, June 20.
Where?
Museum of Fine Arts Boston, 465 Huntington Ave., Boston. Take an MBTA Green Line E trolley to the MFA stop or a #39 bus from Saint James Ave @ Dartmouth St in Copley Square to Huntington Ave @ Forsyth Way.
How much?
Free.
Why should I go?
A range of activities will be free at the MFA today in celebration of Juneteenth. From art exhibitions to discussions with curators and outdoor performances, the festivities are held to commemorate the anniversary of the last enslaved people in the United States, in Galveston, Tex., learning from Union soldiers on June 19, 1865, that slavery had ended and they were free.
Guests can view work by American artist Dawoud Bey, who captures African American history with his portrait photography. See Night Coming Tenderly, Black, which focuses on the Underground Railroad and the perspective of an escaped slave on the route to freedom. Also on display will be Touching Roots: Black Ancestral Legacies in the Americas, an exhibition of work from New England artists.
On the third floor, visitors can be part of Spotlight Talks as writer and curator Chenoa Baker explores motifs in a discussion inspired by the song "HiiiPoWeR" by Kendrick Lamar.
For an outdoor experience, walk to the Museum's Huntington Avenue exterior at Forsyth Way and see The Most Estranged Fruits, a performance highlighting Black resistance through dance, music, poetry, and visual art. Showings are from 11:30 am to noon, 2:15 to 2:45 pm, and 4 to 4:30 pm. To those interested in a hands-on experience, Drop-in Art Making, a crowdsourced installation, will be on the Huntington lawn from 10 am to 3 pm. Visitors can create their own portrait painting of a leader they know. Guests' artwork will be on display alongside the Obama Portraits Tour, which is opening at the MFA September 3, 2022.
Also happening today, from 10 am to 5 pm, visitors can discover career opportunities at the MFA and apply to work at the museum.