Facebook/Meta Stocks Plummet: Has Facebook Peaked?
Social Media
BU experts on the plummeting stock of parent company Meta and Facebook's first drop in daily users
The financial news headlines on February 3 were dire. Meta Erases $251 Billion in Value, Biggest Wipeout in History, Bloomberg announced. The Verge declared: "Facebook lost daily users for the first time ever last quarter."
Michael Nathanson, an analyst at brokerage Moffett Nathanson, wrote in his note: "Facebook: The Beginning of the End?"
Not so fast.
Facebook—now living under its new parent company, Meta—may not be the media darling it once was, but it's hardly on the brink of bankruptcy. The company made $40 billion in profit last year, mostly from advertising.
And while the main Facebook app lost a million daily users in North America alone last quarter, the company still has 1.9 billion users around the world. 
The stock plummet came five months after Facebook founder Mark Zuckerberg, Meta chief executive, said the company would switch its focus to the metaverse—virtual-reality headsets, augmented-reality glasses, and virtual worlds. The market losses might not hold, especially given the recent wild fluctuations in the tech market, Bloomberg noted.
When it comes to Meta/Facebook, the company, and its users, says digital advertising expert Janna Greenberg, "things are complicated." The College of Communication professor of the practice began her career in advertising in Silicon Valley.
BU Today talked with Greenberg, and another University expert, Marshall Van Alstyne, a Questrom School of Business professor of information systems and a Questrom Professor in Management, about Meta/Facebook's latest travails, what's driving them, and what lies ahead.
Q
&

A
With Janna Greenberg and Marshall Van Alstyne
BU Today:
How do you interpret Meta/Facebook's huge drop in market value—what's behind it and what does it mean for Meta's future?
Marshall Van Alstyne: I think this drop is born of some surprises, some business model shifts, and some long-term pent-up frustration with Facebook. The surprise was a first-ever fall in monthly average users. Despite numerous past challenges, Facebook has always managed to grow its user base. A drop-off is a sign of weakness that is new.

The business model shift is both internal and external. Internally, Facebook has shifted focus toward the metaverse, a direction that is unlikely to pay off for many years to come. Mobile was already mainstream when Facebook made that jump. Not so for virtual reality, which is still very niche. Externally, Apple changed its privacy policy so users need to opt in. This has hurt Facebook, likely shaving $10 billion off its future income and shifting advertising away from Facebook toward Apple and Google, firms that have other ways to track users, from operating systems, search, maps, entertainment, etc. Google is even the default search engine in Safari, so it has not been hurt as much by Apple's privacy changes.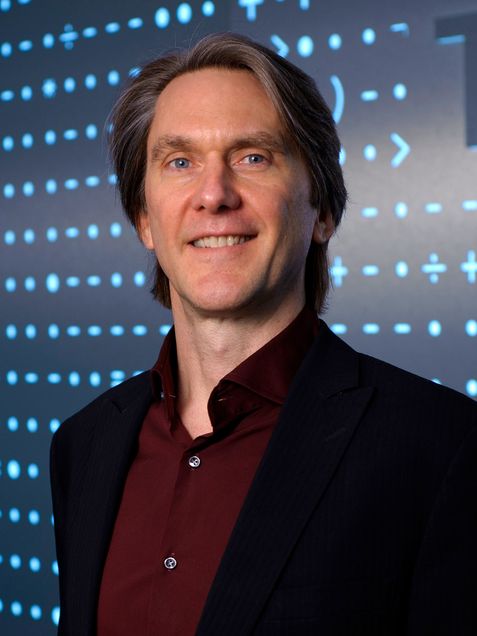 The pent-up frustration has been a long time coming. Facebook has become the worst of the bad boys among Big Tech ever since Cambridge Analytica [scandal involving use of social media data for political purposes]. The problem is that the news of bad behavior just keeps coming, with its role in election interference, promoting negative body image among teenage girls, antivax messaging from the disinformation dozen, promoting ethnic violence in Myanmar, and of course, its role in enabling coordination among the insurrectionists. The continuing placement of profits over people has led to public departures of key employees who have become concerned about the ethics of it all.

Fixing the ethical issues, putting people over profits, surely will not improve Facebook's bottom line in the short run.

Janna Greenberg: I think what happened last Thursday [Facebook's bad financial news] has to do with Apple versus Facebook. There's the Facebook user experience—what you and I know—and then there's the back end of Facebook, which is the advertiser experience. That's what contributed to the stock decline last week.

Facebook serves as an advertising placement engine for small businesses, meaning you go into a portal, and you say, 'Here's my communication objective, here's the audience I'm going after, here's how much I'm willing to spend on that audience, here's the goal—I'm driving purchases.' Those four things are measurable inside Facebook—what a powerful tool.

Facebook allowed a lot of small brands—think of Warby Parker, and Away luggage—to launch themselves and become successful. They had Facebook as a powerful and effective tool.

What made this tool so powerful was its self-serve nature and how precise the data was in terms of targeting and measurement. The cost of that is privacy. In July, Apple updated its operating system, which allowed consumers to opt in to being tracked while in iOS. Most people opted out, leaning into a privacy stand—and Apple can do that without a single dollar being lost.

So what Facebook lost is the ability to see what goes on outside its platform in the Safari browser or in IOS, and that makes Facebook's ability to target, measure, and attribute its performance less accurate. That's what contributed to the [stock] value drop—the performance aspect.

But the stock price didn't drop enough to be: "Wow, we really should examine why Facebook doesn't matter anymore."
BU Today:
Do you think the market is getting tired of Mark Zuckerberg, as Kara Swisher suggests in her recent New York Times column?
Van Alstyne: I think Kara is right about this. She might, however, underestimate Mark's resilience. He is bright and savvy, and it's his company. He pushes extremely hard for it to succeed. As whistleblower [and former Facebook employee] Francis Haugen suggests, however, he has just been too willing to put profits ahead of ethics.
BU Today:
Is this about Meta/Facebook losing influence and younger users to TikTok, and how might they turn that around—or is too late?
Van Alstyne: Yes, Meta/Facebook is losing influence among younger users, and to TikTok specifically. But the issues go beyond that. It extends to the internal and external business model shifts as well as the larger social frustrations. The latter will make it harder for folks to willingly come back.

Another challenge is that antitrust scrutiny is making it harder for Facebook to grow by acquisition. Instagram and WhatsApp were great purchases from an investor perspective. These opportunities will be harder to pursue with a newly activist Federal Trade Commission.
Greenberg: Facebook said that for the first time their daily users declined by half a million people. The total number of daily active users is 1.9 billion people—so it's not over for Facebook. 

What Facebook reports for monthly active users [MAUs] rose 4 percent compared to a year ago. MAUs are roughly 2.9 billion. What's important are MAUs. This is the key metric that Meta uses to gauge its global user size on Facebook. This includes people that visit Facebook on a website, mobile device, messenger app anytime during the 30-day period. A 4 percent increase is not an impressive number, but it's not irrelevant either. 

The younger generation uses Facebook, but a lot less than their older counterparts. They're [younger generation] on Instagram, which is owned by Facebook. There's so much to say about all this. TikTok is exceptionally entertaining. It's had this very, very deep impact on what people like, how they're viewing content, the role of influencers, the role of dynamic, atomized content. Students love TikTok, everyone loves TikTok. We're in a world where anyone is a content creator. 

TikTok is putting some competitive pressure on Facebook. If you look at social media usage in terms of monthly active users, Facebook is in the top five—it's Facebook, YouTube, What's App, Facebook Messenger, and Instagram. Four of those are owned by Facebook. 

Blanket statements about media and trends are complicated to make in this day and age. Things require a closer look.