Global Programs Annual Photo Contest Captures Moments of Joy
More than 460 photos by 200 plus students, faculty, and staff from all over the world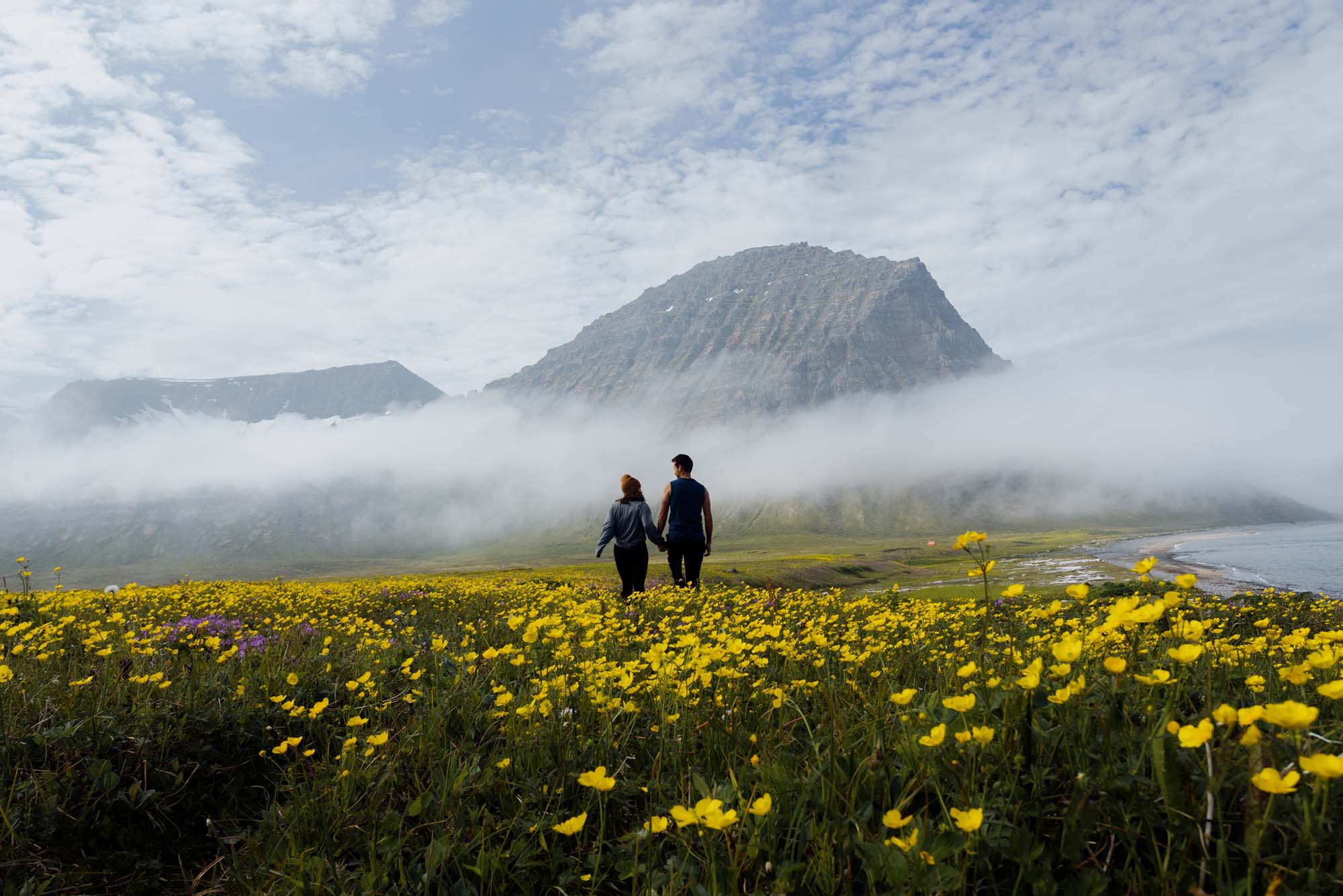 PHOTOGRAPHY
Global Programs Annual Photo Contest Captures Moments of Joy
More than 460 photos by 200-plus students, faculty, and staff from all over the world
Even recent airline woes can't deter people from going on long-awaited bucket-list vacations. The World Travel & Tourism Council projects that tourism could contribute as much as $8.6 trillion to the global economy this year, just 6 percent lower than pre-pandemic levels. Takeaway: after the last two years of lockdown and social distancing, travel makes us happy.
BU Global Programs 10th annual photo contest challenged the University community to show how they spent some or all of the past year away from campus, with the key word for this year's submissions: "joy." Over 200 students, faculty, and staff sent in more than 460 photos illustrating some of the things that make them happy: children, animals, food, weddings, and more. The two winning shots were taken in Lhasa, Tibet, and the Westfjords region of Iceland.
Willis Wang, vice president and associate provost for global programs, says the images sent in for this year's contest provide an opportunity to pause and reflect after a pandemic-challenging two years. "We were thrilled and grateful to see so many people embrace our theme of joy," he says. "This universal emotion was captured in many moving ways from all corners of the globe. The resiliency of BU's students, faculty, staff, and alumni is clear, and the photos show a lively array of people, places, and experiences—as varied, diverse, and global as our wonderful community."
Photos were taken in 52 countries and 29 states (plus Washington, D.C.). The 10 judges who chose the winners were unaware of the photographers' names or affiliations or the photos' location. New this year was a people's choice category, which received 1,100 votes.
Film and television major Jacob Chang-Rascle (COM'22) won the judged category for his timed-selfie of him and a friend during a five day backpacking trip in the Westfjords of Iceland, on a peninsula accessible only by boat. On the third day, they woke to find the wildflowers next to their campsite had bloomed and they decided to capture the scene with a timed-selfie.
"The whole trip was one of the most special experiences of my life, as I rarely have had the privilege to visit such an untouched and remote place," says Chang-Rascle, who has been passionate about photography since middle school.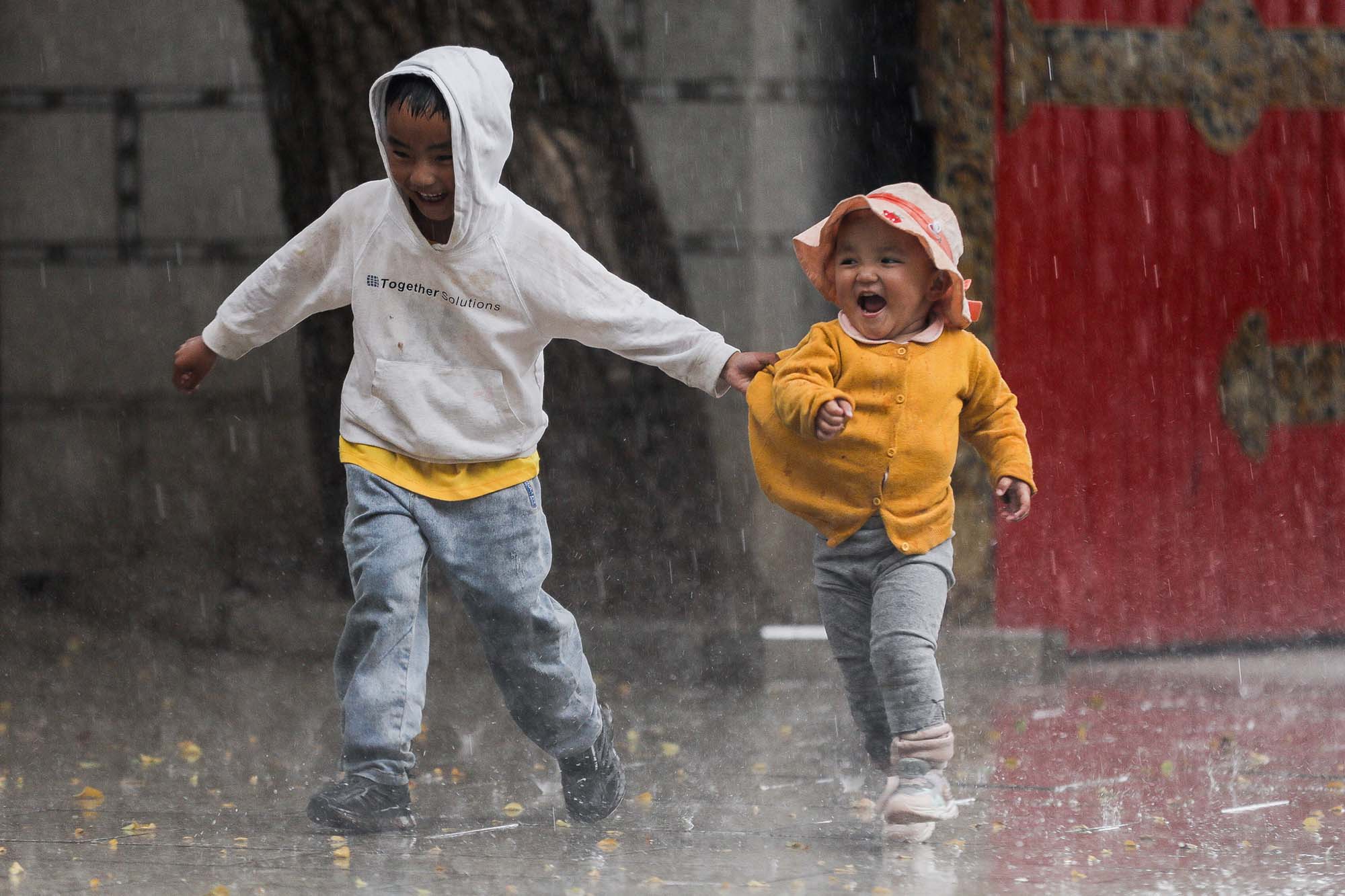 Ziyu (Julian) Zhu (CGS'23) won the People's Choice award (a new category this year) for his photo of a Tibetan brother and sister running in the rain. He took the photo last summer during his College of General Studies gap semester, which he spent as a volunteer taking photos for an architecture conservation company. "I started to take pictures of them because I was attracted by their pure childhood innocence," Zhu says of his winning photo. "However, as I actually started to go through these photos afterward, I realized this picture was taken at the right time and captured the right moment. It made me start to recall those joyful moments back in my childhood as well."
After his two years at CGS, Zhu says, he plans to pursue a dual major in journalism and film and television at the College of Communication.
Winners had a choice of receiving either a GoPro Hero 10 camera and 64 GB memory card or an Oculus Quest 2 Elite (a virtual reality headset), both worth about $500.
Photos by this year's contest runners-up ranged from an ice cream–eating toddler in California to schoolchildren in Nairobi to an image of a smiling elderly woman in Vietnam.
View a gallery of finalist images below.