Spend a Free Night Stargazing at the Coit Observatory
Named after BU's first astronomy professor, the observatory provides access to Schmidt-Cassegrain telescopes and binoculars, so they can gaze into the night sky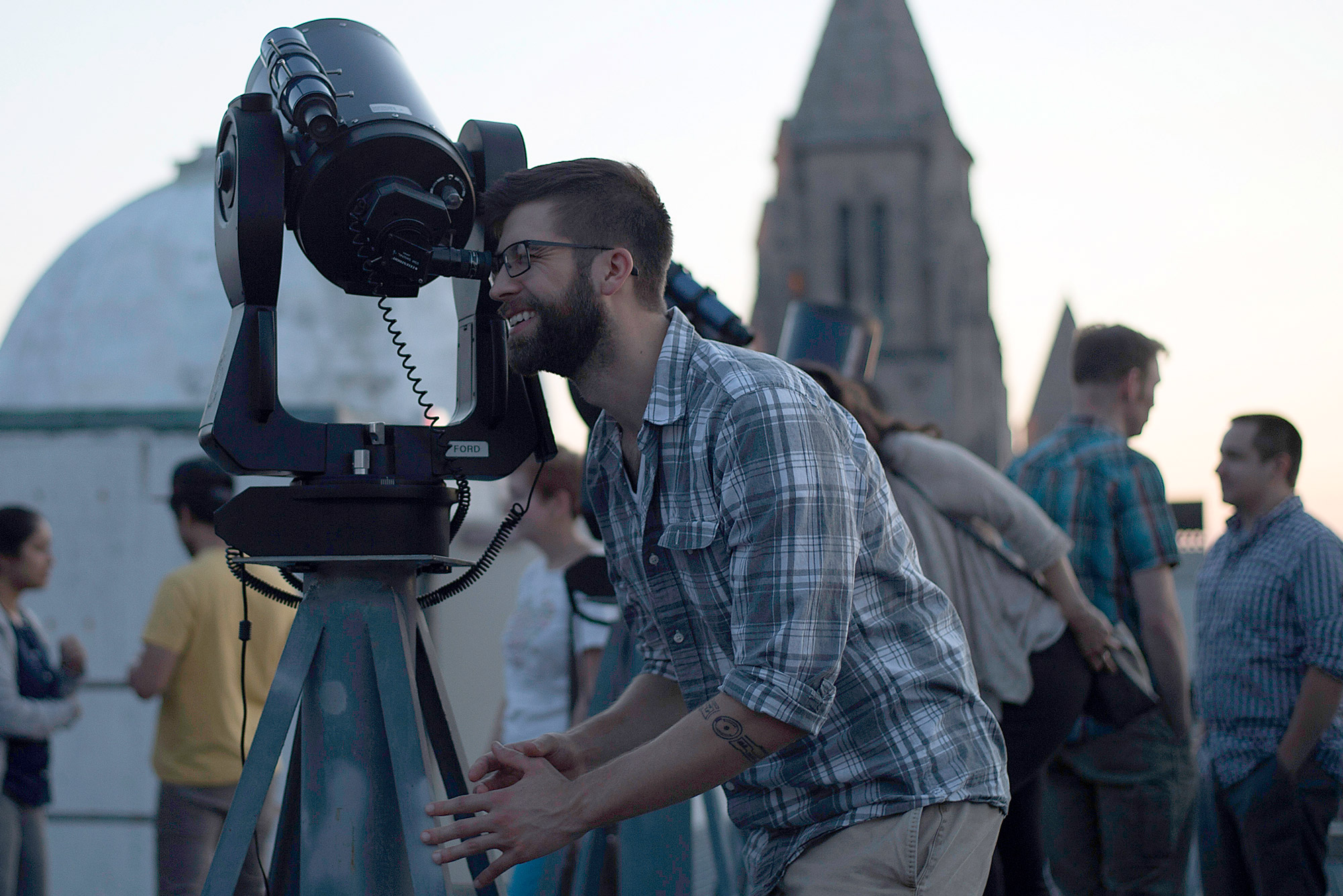 Things-to-do
Spend a Free Night Stargazing at the Coit Observatory
Named after BU's first astronomy professor, the observatory has Schmidt-Cassegrain telescopes and binoculars, enabling visitors to gaze into the night sky
What?
Public Open Night at the Judson B. Coit Observatory.
When?
Summer Wednesdays from 8:30 to 9:30 pm (weather permitting). Call 617-353-2630 no earlier than two hours prior to find out if the event will be held or check the observatory's Twitter page.
Where?
College of Arts & Sciences, fifth floor (above the astronomy department), 725 Commonwealth Avenue, Boston.
How much?
Free. Reserve a spot here. Tickets go up on the observatory's Eventbrite page every Thursday, and you must be logged in to Eventbrite to see available tickets. Once a night "sells out," the observatory will admit attendees without tickets until they reach capacity.
Why should I go?
Throughout the year, BU's Judson B. Coit Observatory is open to the public on most Wednesday nights. Named after BU's first astronomy professor, the observatory provides attendees with access to Schmidt-Cassegrain telescopes and binoculars so they can gaze into the night sky. NBC Boston has free nights at the Coit Observatory on their Boston Bucket List, noting the amazement people come away with after looking at "the moon, Saturn, and the millions of things in between."
Find more information here.