Taped Lectures, Workplace Flexibility among Changes as BU Adjusts for Spring Classes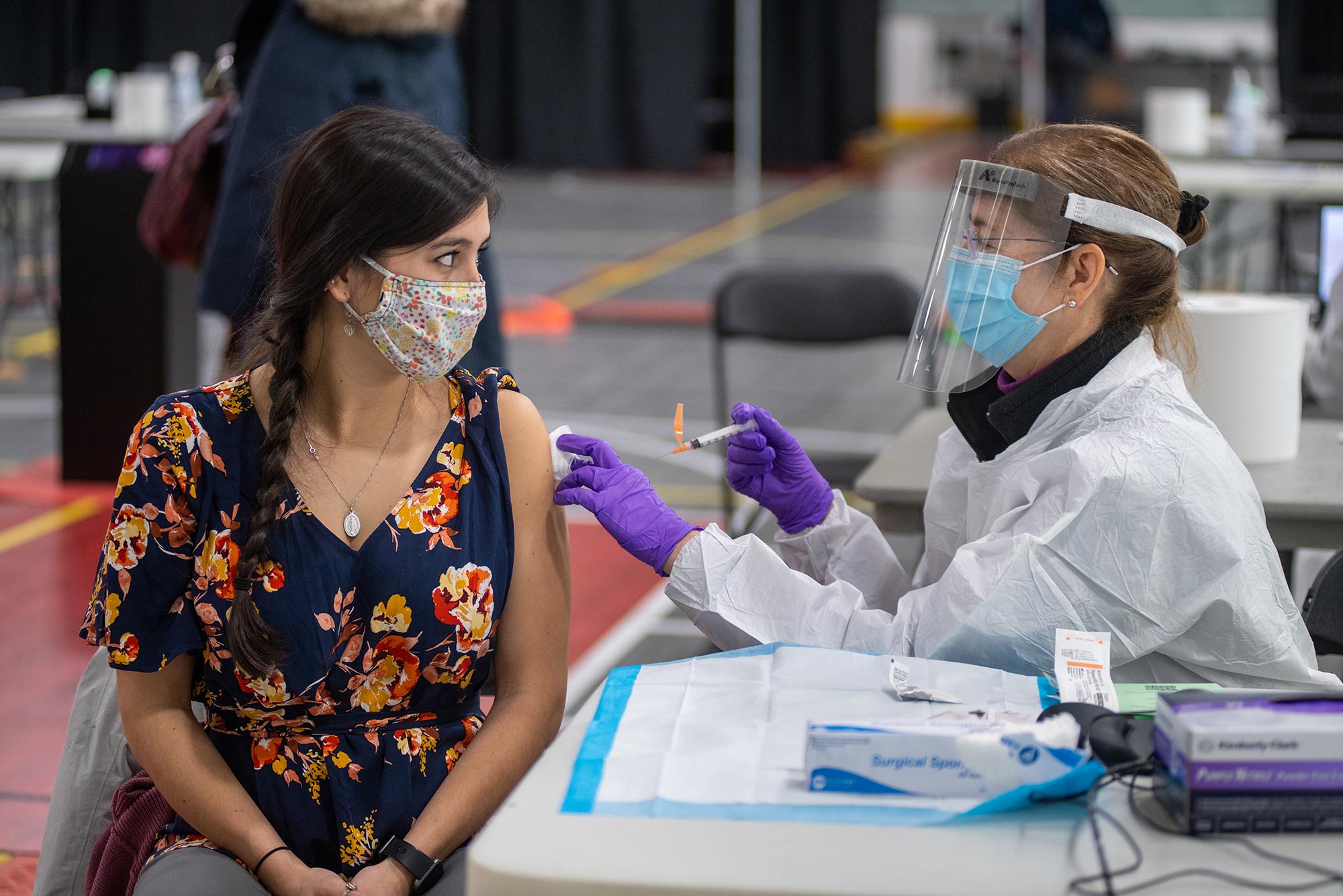 Campus Life
Taped Lectures, Workplace Flexibility among Changes as BU Adjusts for Spring Classes
In-person classes will resume January 20; students to be tested twice weekly for COVID; some changes will be reassessed on February 18
Seeing surging cases of COVID-19, but with far milder symptoms than previous strains of the virus, Boston University officials said Wednesday that in-person classes will resume as planned on January 20. But recognizing the emotional toll and daily challenges the Omicron variant is having on individuals and families, they also announced a number of adjustments for students who miss classes because of a positive test, and for staff and faculty who test positive or have caregiving responsibilities.
The surge in cases nationwide has prompted some colleges and universities to start the new year by holding classes online for a few weeks, or by delaying the start of classes outright. But many other schools, including BU, are returning on schedule and in person. (The majority of BU's spring semester programs start on January 20, but graduate programs that started on Monday, January 3, will be remote until January 20.)
"Omicron has complicated the beginning of the spring semester and created a great deal of anxiety among members of our community," BU President Robert A. Brown says. "We remain guided by the science and the advice of our medical and public health experts."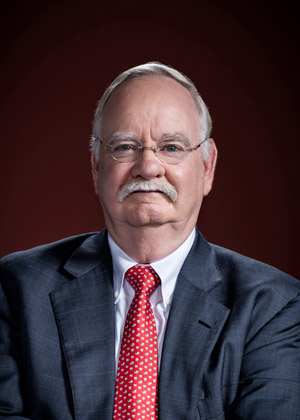 He notes that while the Omicron variant has a much higher transmission rate, and BU expects to see large numbers of cases in the coming weeks (on January 4, BU recorded 423 positive tests, 7.7 percent of its results that day), COVID data shows that being vaccinated and receiving a booster shot help prevent serious illness. Both are mandated by BU.
In a letter sent to faculty and staff January 5, Brown said that by starting the semester on schedule, with additional flexibility, he hopes that BU can alleviate some of the understandable concerns and be responsive to faculty, staff, and students as they return.
Highlights from Brown's letter, as well as a separate letter sent to students, include:
Undergraduate students will be required to test for COVID twice a week, a change from once per week, as the Omicron variant has proven to be extremely contagious. And starting within the first few weeks of the semester, those tests will be unsupervised—another shift—so students can drop them off more easily.
Faculty may provide recordings of lectures to students in isolation (through February 18, when this will be reassessed). This is an important change that students clamored for last fall, as it will allow those who are required to isolate or quarantine due to COVID to stay on top of their missed classes more easily.
Faculty members who test positive for COVID may be allowed to switch to remote teaching while they are in isolation—typically a minimum of five days (also through February 18).
Faculty and staff who are caregivers for elderly or immunocompromised individuals or who have children, and who experience a disruption due to the closure of day care and schools, can work with their dean or supervisor to make temporary remote or hybrid work arrangements or teach via Zoom (through February 18).
BU has revised its quarantine and isolation policy to match the new guidelines from the Centers for Disease Control and Prevention (CDC). Individuals who test positive should isolate for at least five days (not 10, as previously required) if, at the end of that period, they have no symptoms, or if their symptoms, such as a fever, are resolving. Anyone who is a close contact to someone who has tested positive does not have to officially quarantine, as long as they are vaccinated and boosted (or are not yet eligible for a booster). However, masking for 10 days after an exposure or positive test remains critical for the new guidelines.
Details about booster clinics for those who have not yet received their COVID booster shot—a requirement for the BU community by February 4—will be coming in a letter from Judy Platt, BU's chief health officer.
While BU dining halls and publicly ticketed events will continue to serve food, catering will otherwise not be available for on-campus events until at least February 18.
"I think we are seeing a wide variety of strategies to the beginning of this spring semester," says Anita Barkin, cochair of the American College Health Association's COVID-19 Task Force. "Some schools are opting online for two weeks, others are saying no, this is a mild disease and they want to plan on going forward, with some flexibility. They are trying to assess their capacity for dealing with widespread illness and how to manage it, and hoping they will be able to get through it."
One reason why schools are responding to the new variant with different strategies is that not all states have the same protocols in place. Some states do not allow mask mandates or vaccine requirements, Barkin notes, so they may have to be more cautious. But she says a school like BU, which has a layered mitigation strategy, "stands a better chance of being successful than schools that don't," before quickly adding: "But none of us have a crystal ball on this."
Another factor has been the mental health toll on students of online learning and the loss of personal interactions. Some experts have cautioned that trying to protect students from the physical toll of COVID could, at the same time, create an entirely new mental health epidemic of young people suffering from anxiety and depression.
The latest data from the CDC shows that while COVID is now spreading faster than ever, cases are far less severe than previous strains and the most protected people—those who are vaccinated and boosted—are seeing no symptoms or only mild infections. After a fall semester when the positivity rate on campus typically hovered above or below 1 percent, BU saw two days last week where the case positivity rate surpassed 7 percent. "We expect similar infection rates as we start back in January," Brown wrote. "Mask wearing continues to be the most effective means of decreasing the spread of the virus."
---

If the virus continues to evolve in this direction, it may become more of a nuisance like influenza or other viruses that cause predominantly upper respiratory tract symptoms.

---
Anthony Fauci, the US government's top infectious disease doctor, said in an interview January 2, that the new focus nationwide should not be on the case numbers, but on the severity of symptoms hitting those who test positive. "As you get further on and the infections become less severe, it is much more relevant to focus on the hospitalizations as opposed to the total number of cases," Fauci said. "The real bottom line that you want to be concerned about is, are we getting protected by the vaccines from severe disease leading to hospitalization?"
Most research has shown the answer to be yes. Several major studies have shown that the earlier Delta variant was far more likely to cause hospitalization than the current Omicron strain, which is accounting for almost 60 percent of all new cases.
"There is growing evidence that the Omicron variant is less able to replicate in the lungs but better able to grow in the upper airway," says David Hamer, School of Public Health and School of Medicine professor of global health and of medicine. "This may explain why severity is lower, plus the impact of vaccination, but transmission is greater. If the virus continues to evolve in this direction, it may become more of a nuisance like influenza or other viruses that cause predominantly upper respiratory tract symptoms, with some systemic symptoms like fever, myalgias, headache, and fatigue."
Hamer says that because spring semester classes come right after the holidays, when people gathered in larger groups indoors, January is likely to be a tough month with a lot of new infections and a need for extra precautions in public places and in homes. He predicted that the surge will taper in four to six weeks, and even though new waves are possible, it will reach a point "where there is reasonable control of the disease through vaccination, widespread testing, isolation and quarantine, and early treatment of high-risk individuals to reduce their risk of hospitalization."
Eventually, he says, COVID will resemble the annual flu season, where vaccination, rapid testing, and medications help control outbreaks.
"With the effort of all members of our community, we successfully completed the fall 2021 semester," Brown wrote. "I am grateful to everyone for your important contributions to this effort and the extraordinary work that was needed to have a semester that enabled many in-person interactions." He added: "With our reliance on the science and with our flexibility and resilience, we have reestablished the Boston University community and continued our missions of education and research. We will continue to follow this approach as we begin the spring semester."