BU Remembers Two Custodians Lost to COVID-19
Obituaries
BU Remembers Two Custodians Lost to COVID-19
Colleagues and friends say Jose Ferreira and Juber Lopez were dedicated, respected, meticulous in their work
They never worked together, but they had a lot in common. Jose Ferreira and Juber Lopez were both immigrants, hardworking, longtime BU custodians with large families, humble and well-liked by all. They shared one more thing: both died of complications from COVID-19 at the end of January.
Ferreira joined BU Facilities Management & Operations (FM&O) as a part-time custodian in late 1985 and within months was hired to work full-time at the George Sherman Union, where he had been ever since. Known as Joe, he had been battling cancer for several years. He died January 31 at CHA Everett Hospital at age 63.
Lopez was hired in 1998 as a custodian on the Medical Campus and most recently worked in the School of Medicine pharmacology and experimental therapeutics department. He had planned to retire this winter, but he died January 25 at North Shore Medical Center in Salem. Lopez was 70.
"The passing of Juber and Jose are major losses to Facilities and the University," says Michael Donovan, vice president for campus planning and operations. "Both individuals were hardworking, reliable, and meticulous in their duties. More importantly, they were well-liked by their colleagues and by those to whom they provided services. Juber and Jose were the very definition of what it means to be an essential employee in Facilities. They will be missed by many."

The University followed case investigation and contact tracing protocols, says Hannah Emily Landsberg, director of case management and contact tracing with BU Healthway. There is no indication of workplace exposure in either case, she says. "The passing of two community members is weighing heavily on the entire Healthway team," Landsberg added.
Very mild-mannered, liked by everybody
Ferreira never took an unplanned sick day despite battling lung cancer and enduring surgery and chemotherapy over the last couple of years. "That's the kind of guy he was. He never wanted to stop working," says Michael Florio, Ferreira's son-in-law and a custodian at Warren Towers. "We told him to take a little break, but he kept on going."
"He was a very mild-mannered guy, liked by everybody," says Matthew Rodenhiser, an FM&O area manager. In addition to cleaning and maintaining the GSU, Ferreira was often busy helping set up for the many events there. "He worked in the background, he liked to take part in everything, but didn't like to stand out. He was soft-spoken, very kind, and tried to be as helpful as he could in every situation.
"He wanted to be useful and meaningful," Rodenhiser says. "Everybody knew Joe. He never had a bad word to say. I don't think I ever saw him upset. He was a fixture, and people are in absolute shock that he's passed."
Ferreira, who had immigrated from the Azores, was an Everett resident and a regular at the Somerville Sports Club, a Portuguese club on Somerville Ave.
He had not worked on campus since January 14, after receiving notice from Healthway of his infection, and was hospitalized on January 20. He is survived by his wife, Adelina (Creador) Ferreira, his five stepchildren, and their spouses and families, as well as his brother and sister and many other relatives.
A visitation will be held Monday, February 8, at Rogers Funeral Home, 380 Cambridge St., Cambridge, from 8:30 to 9:30 am, with attendance limited to 20 persons at a time due to COVID restrictions. A Funeral Mass will immediately follow at St. Anthony's Church, 400 Cardinal Medeiros Ave., Cambridge, at 10 am, with attendance limited to 95 and registration required. Registration will be available at the visitation or by emailing name and phone number to bob@rogersfuneralhome.net prior to 6 pm on Sunday.
"He was a great guy, and we're going to miss him a lot," Florio says.
A sweet man with plans to retire
Juber Lopez "was a bright spot in my life for many years," says David Farb, a MED professor and chair of the pharmacology and experimental therapeutics department. "He always had a smile on his face. I looked forward to chatting with him during his morning rounds through my office and research labs. He was teaching me to speak some conversational Spanish. He was like a member of the family. I'd say that he was truly loved. It's so sad to learn of this."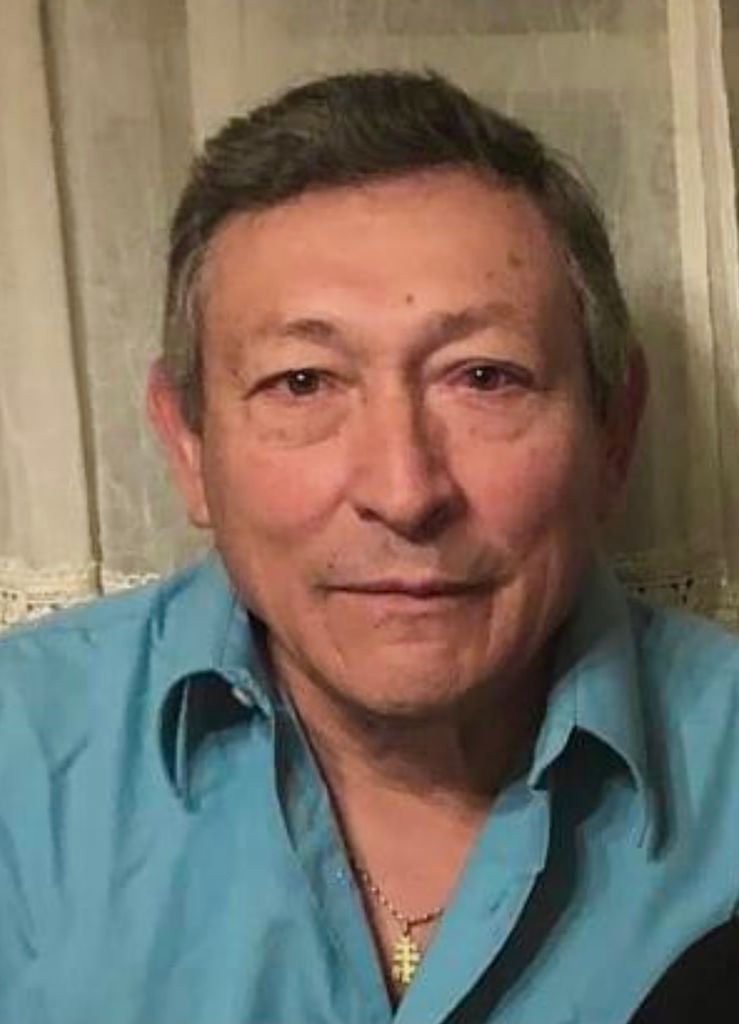 "Custodians are often invisible to many and do their jobs quietly and without ceremony," says Sara Johnson, the department's administrative manager. "Juber arrived early in the morning and was halfway through his shift when most of us arrived. He greeted me each morning with, 'Hola, Sarita. Como esta?' He was a sweet man and I cherished our interactions more than he will ever know."
Speaking for the family, Lopez's granddaughter Lissette Ortega says her grandfather "was very reserved, but willing to help anybody in need, a very humble man. For our family, he never said no to anything we wanted."
He was an avid fisherman, she says, getting up early and driving all the way to Rhode Island to fish for tilapia. He walked for an hour or more at least twice a week on the beach in Swampscott for exercise.
"He was an amazing grandfather, he gave us all his love and all the presents we wanted, and he was always telling us funny stories about him in the countryside, like when he was milking cows as a teenager," Ortega says.
"Juber would wait outside my office during shift change almost daily," recalls Mario Vicente, manager of facilities services, Campus Planning & Operations. "If I was meeting with someone, he would wait patiently outside, and when I was finished he would tell me in Spanish, 'Thanks boss, have a great night,' and always made sure to shake my hand."
A resident of Lynn, Lopez last worked on campus before intersession. He had been planning a trip home to El Salvador, and he would have left the day he died, his granddaughter says.
"We joked about him finally taking a break from work and retiring after his planned vacation," Vicente says. "He was not just a great employee, but a great man and will be missed."
Lopez is survived by his wife, Josefa Henriquez, their two children, numerous grandchildren, and other relatives. There will be no services locally, as the family is returning him to El Salvador for burial.