How to Get the Most Out of Your Labor Day Weekend
Red Sox games, free movies, Terrier soccer, and more on tap this holiday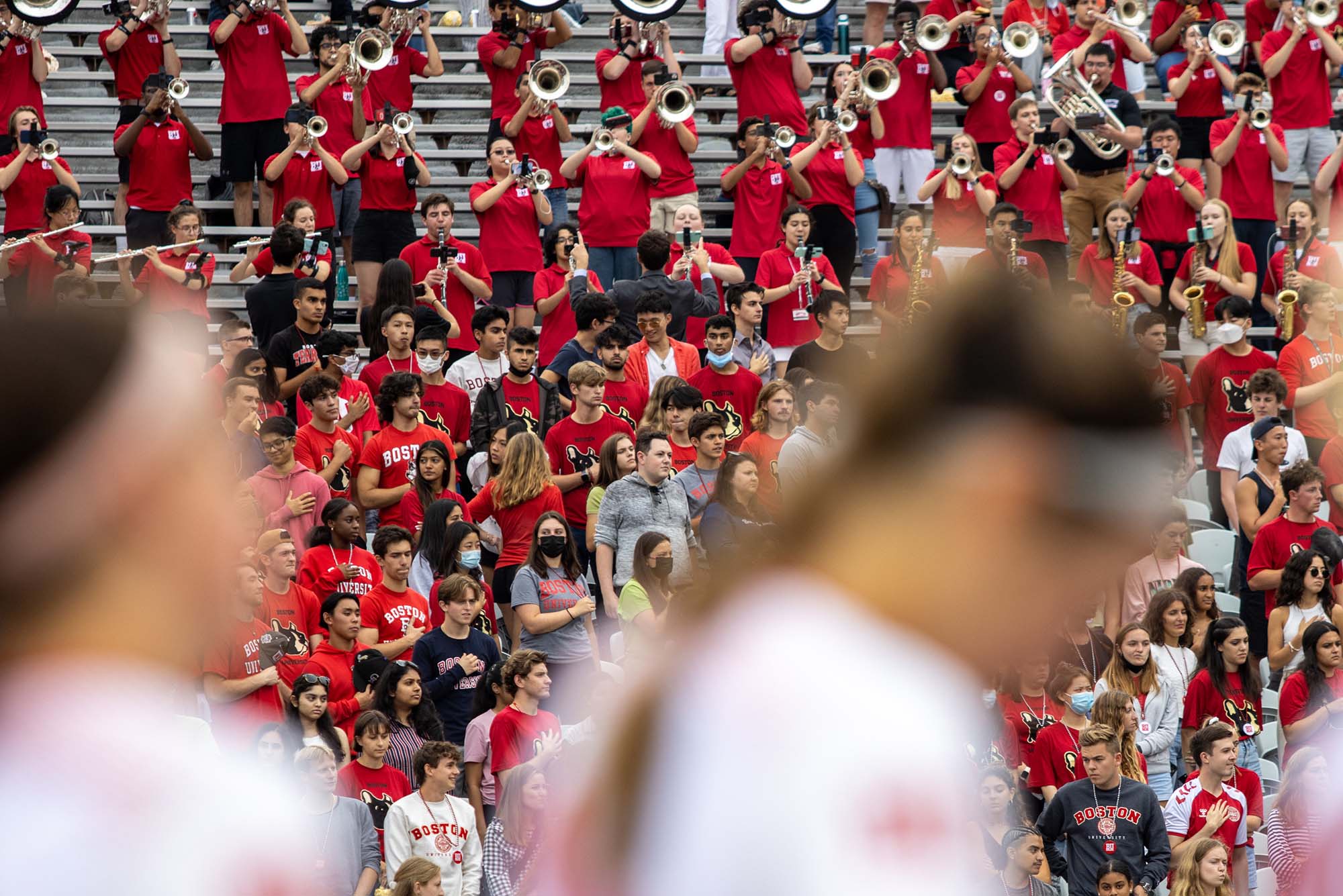 Things-to-do
How to Get the Most Out of Your Labor Day Weekend
Red Sox games, free movies, Terrier soccer, and more on tap this holiday
With the start of the fall semester just days away, Labor Day weekend offers a chance to explore campus and the city before the routine of classes, homework, and studying sets in. We've pulled together a list of the best events on and off campus—many of them free—including movies, art exhibitions, sporting events, and more. Here's the full rundown of events and activities you can add to your itinerary this long weekend. Take a look and enjoy the three-day weekend.
Friday, September 2
Club Passim campfire.festival
This four-day annual music festival, featuring local up-and-coming musicians, has been a popular Labor Day tradition since 1998. Performers this year include fiddle and cello duo Jocelyn Pettit & Ellen Gira, jazz-folk-country-rock-fusion band Cordelia, indie rock band Watson Park, and soul musician Chris Walton, among others.
Club Passim's 24th annual campfire.festival begins Friday, September 2, and concludes Monday, September 5. Festival hours: 6 to 11 pm Friday; 2 to 11 pm Saturday through Monday. Day passes are $10 and a full weekend pass is $25. Find the full schedule and purchase tickets here.
Weeks of Welcome Boston Food Fest
Hungry? Be sure to stop by the BU Beach from 6 to 8 pm when Student Activities hosts Food Fest, serving up delicious food from seven local restaurants, among them T. Anthony's Pizzeria, Amelia's Taqueria, and Insomnia Cookies. And it's all free. The event is for undergrads only. RSVP here.
Saturday, September 3
The Obama Portraits Tour, Museum of Fine Arts, Boston
One of the fall's most eagerly anticipated museum exhibitions, The Obama Portraits Tour, opens September 3 at the Museum of Fine Arts, featuring Kehinde Wiley's portrait of President Barack Obama and Amy Sherald's portrait of former First Lady Michelle Obama. The portraits have been iconic since the moment they were unveiled in 2018. A notable departure from previous portraits of presidents and first ladies, the paintings are both more approachable and more contemporary than their predecessors. Wiley and Sherald are the first Black artists commissioned by the National Portrait Gallery to create official portraits of a president and first lady. The exhibition runs through October 30 and is the final stop for the show, which during the past year has traveled to Chicago, Brooklyn, Los Angeles, Atlanta, Houston, and San Francisco. Student tickets are $7 with a valid college ID. Get timed entry tickets here.
Weeks of Welcome: Welcome Back Bash at House of Blues Boston
Student Activities is hosting a free welcome party for new and returning Terriers at the House of Blues, 15 Lansdowne St., across from Fenway Park. Dance the night away to music by DJ Costa and nosh on delicious sliders, chicken wings, and more. The event, for undergrads only, runs from 8 to 11 pm. Note: no reentry and no bags/purses allowed. RSVP here.
Sunday, September 4
Open Newbury Street
Newbury Street, for those new to Boston, is the city's premier shopping and dining destination, featuring high-end retailers like Burberry, Tiffany, Chanel, Armani, Alan Bilzerian, Cartier, and Shreve, Crump & Low. The many restaurants draw huge brunch and dinner crowds on weekends. This year, from August 21 through September 25, the city of Boston is closing the street on Sundays to all vehicular traffic so that visitors can browse the shops and restaurants in a leisurely setting. So, head down to Copley Square and take a stroll down one of Boston's most iconic streets.
Terrier Tailgate and Women's Soccer vs. Boston College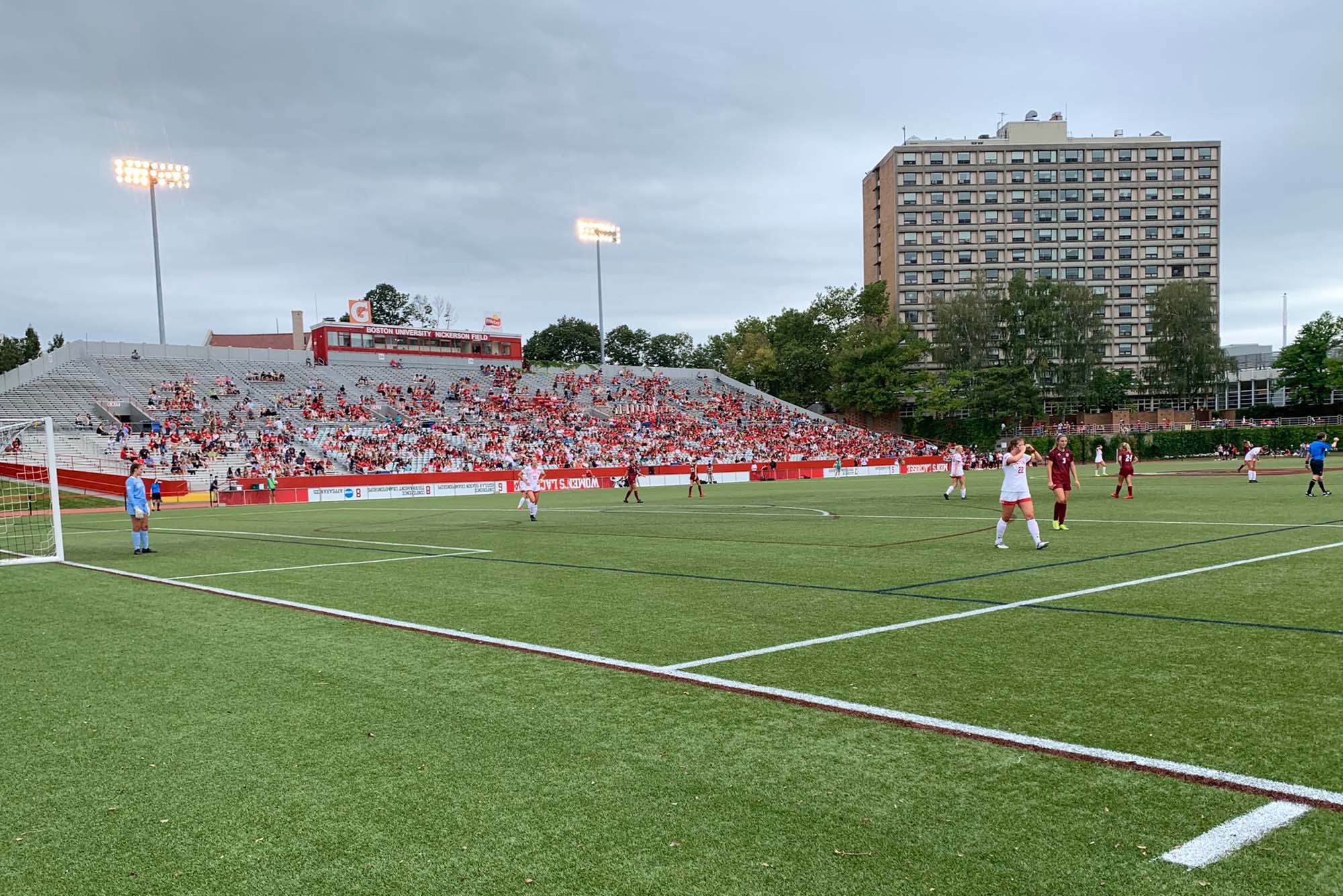 Celebrate the start of the fall athletics season at Terrier Tailgate. Featuring live music, free food, giveaways, and more, the event begins on Nickerson Field, right after Matriculation. It's a great way to show some school spirit and meet new people. Be sure to stay for the women's soccer game starting at 4 pm. The Terriers will host archrival Boston College starting at 4 pm. This is the first season for new head coach Casey Brown (CGS'08, COM'10), who was a team star as a BU undergrad. So grab a friend and cheer on the Terriers in what promises to be a spirited game. Admission is free.
Monday, September 5
Free Admission to the Institute of Contemporary Art/Boston and Museum of Fine Arts, Boston
Labor Day is a great day to be an art lover in Boston. Two of the city's most prominent museums—the Institute of Contemporary Art and the Museum of Fine Arts—are offering free admission in celebration of the holiday, as they do each year. The ICA, whose permanent collection includes works by Avery Singer, Alice Neel, and Laylah Ali, is open from 10 am to 4 pm. Visitors can also explore the museum's current exhibitions, which include a show on contemporary figurative painting, Eva LeWitt's monumental sculpture Untitled (Mesh Circles), comprising bands of colorful coated mesh fabric, and a solo show featuring artist Jordan Nassar's embroidered and mixed media work. Advance timed tickets are required and can be reserved beginning on Sunday, September 4, at 10 am.
The MFA, the 20th largest museum in the world, features more than 450,000 works of art, including superb collections of ancient Greek and Roman art, Asian art (it has the largest collection of Japanese art outside of Japan), and photography, as well as one of the largest collections of works by Impressionist painter Claude Monet outside of France. The museum is open Labor Day from 10 am to 5 pm. No advance tickets are required.
Men's Soccer vs. Merrimack College
The BU men's soccer team, fresh off their home opener against St. Joseph's College on September 2, takes on rival Merrimack College at Nickerson Field at 1 pm. This year's team features eight newcomers. It's your last chance to cheer on the Terriers at home until September 20, when they'll host Boston College. Admission is free.