Athlete AllyWhen It Comes to LGBTQ+ Support, BU Athletics Soars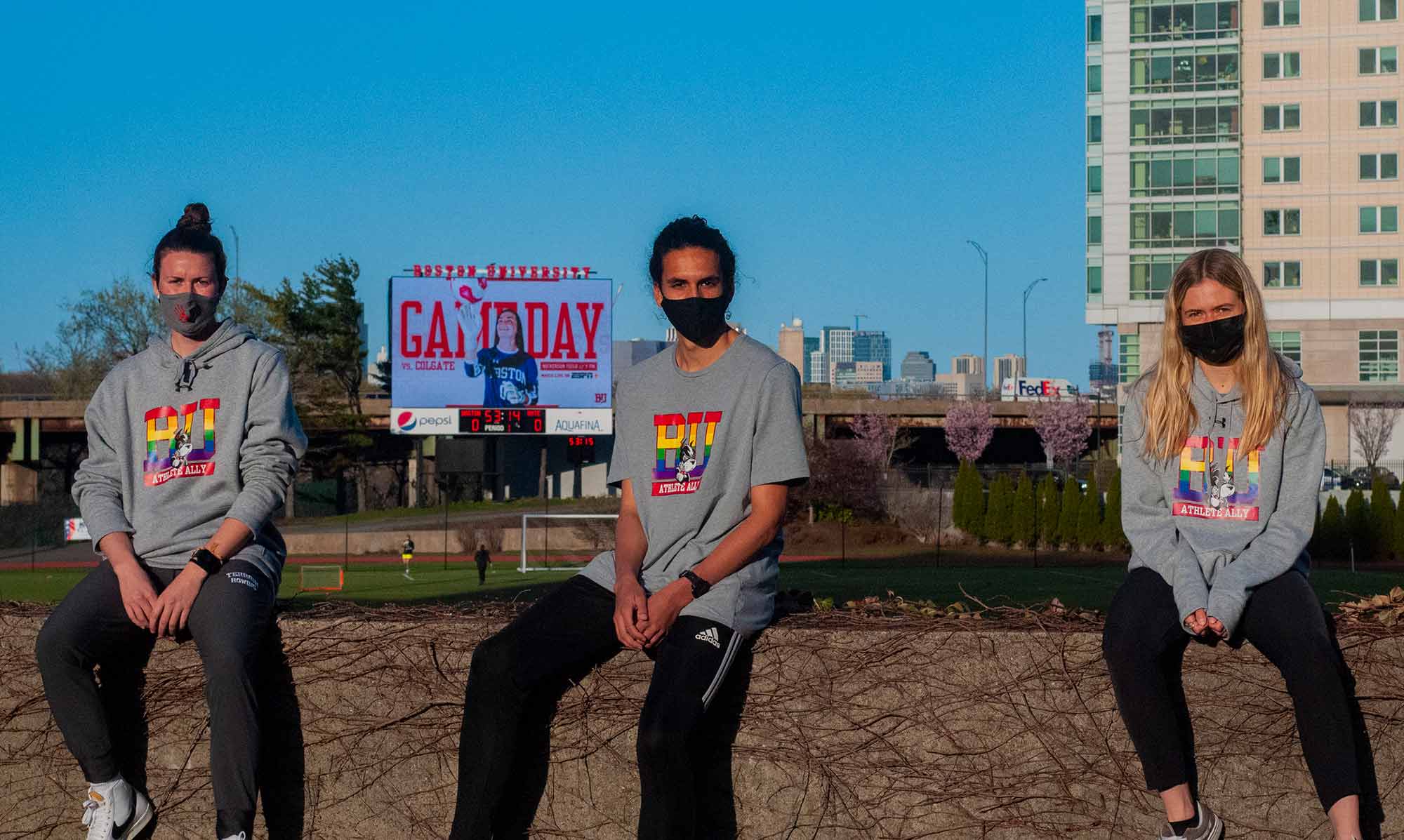 Varsity Sports
When It Comes to LGBTQ+ Support, BU Athletics Soars
Terriers are among 10 US institutions given highest marks for LGBTQ+ inclusion by Athlete Ally
Boston University has received a perfect score on Athlete Ally's Athletic Equality Index, an indication of BU Athletics' strong support for its LGBTQ+ college athletes. The University is one of just 10 Division I schools to reach the 100 mark this year.
Veronica Kriss (Sargent'21), president of BU's Athlete Ally chapter, says this has been a major goal throughout her time as president.
"It means a lot to us as a school," Kriss says. "What means the most to me is that other people can look at BU and think that it's a safe place for everyone to be."
The Index, established in 2017, reflects how well NCAA athletic departments support LGBTQ+ matters through policies and practices. BU's Athlete Ally group started the same year, with the goal of empowering the BU Athletics LGBTQIA+ community. BU joined the University of Pennsylvania, Arizona, Cal-Davis, George Mason, Illinois Urbana-Champaign, Kent State, Miami, Ohio State, and USC as the only schools, out of 353 Division 1 institutions, to receive perfect marks.
Kriss says the group has grown immensely in her time at BU. "When I was a freshman, it was a super tiny group—maybe five to eight athletes…but we were all pretty passionate about Athlete Ally's mission," she says. "Over the years, we've tried to spread that message and get more people involved. I think our initiatives and events have made more people realize what we do."
Education chair Diego de la Torre (SHA'21) says the University's Athlete Ally has been supported by the BU Athletics administration since its beginning. "They've given us both the leeway to do the program and the resources," he says. "We're not out here on our own. It's been really nice."
Drew Marrochello, director of athletics, says inclusion has become a priority around the department. "Our department prides itself on our inclusive practices," he says, "and we look forward to setting and reaching new goals within this realm in the future."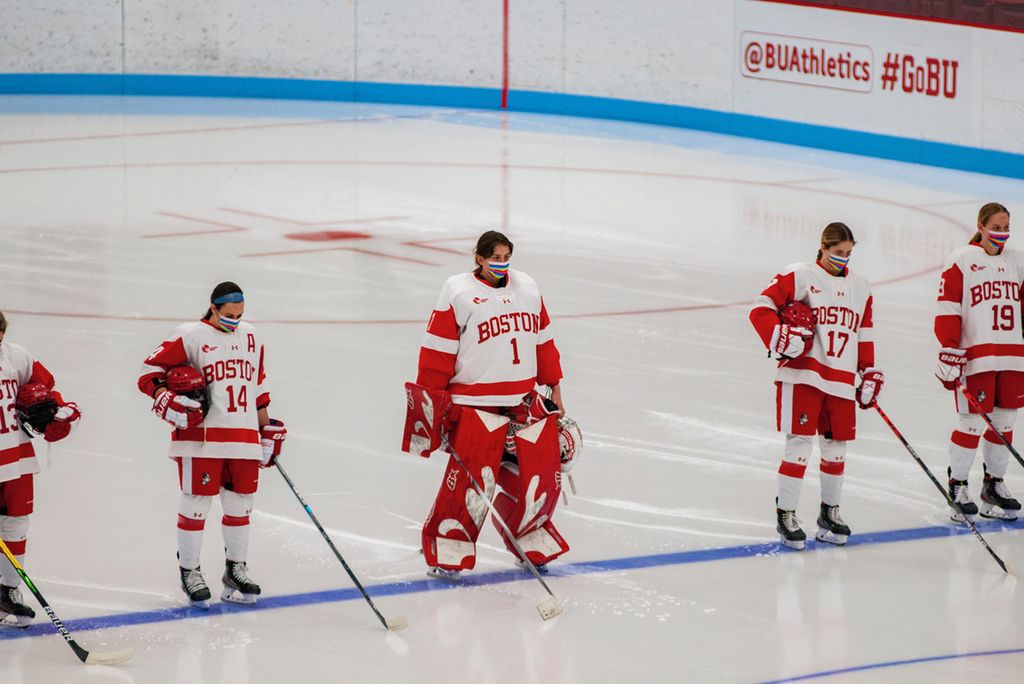 Sarah Wade (Sargent21), Athlete Ally community outreach chair, says the organization is focused on making everyone feel welcome and included. "Our biggest initiative is, we want everyone to feel safe and authentically themselves," she says. "We want them to feel like they have a home at BU."
Wade has personal experience with this mission and its role in the lives of LGBTQ student-athletes. "I wasn't out the whole time for my BU athletic career," she says, "but just having a team and a group of people who are willing to show up at these meetings and be there for me as an ally has been super helpful in a lot of ways."
As Athlete Ally grows and adapts at BU, leaders say, their central goal is to continue education both within the group and around BU Athletics as a whole.
"Education is the best thing we can do at this point. It helps everyone become more inclusive," Kriss says. "I think more and more people are becoming open to learn, and that's been really cool to see."
And the diversity of BU's student body makes the education component of their work even more important, according to de la Torre. "Everyone comes from all kinds of walks of life when they go to BU, so a lot of people aren't really familiar with a lot of things LGBT," he says. "It's important to educate them to then help build the foundation."
Their work can be meaningful for future Terriers, too, Kriss says. "I think it means a lot also to prospective students who are looking at BU. They see that and think, wow, that's a place where I can go and live an authentic life and play my sport and feel safe doing that."
Looking beyond this achievement, she says, there is still more that Athlete Ally can do. "The work is never done. There are still closeted athletes, and people who don't feel comfortable living authentically here."
De la Torre sees a bright future for the group. "This is just the beginning. Now it's about what else we can do to go above and beyond from here."