To Do Today: Seaport Sweat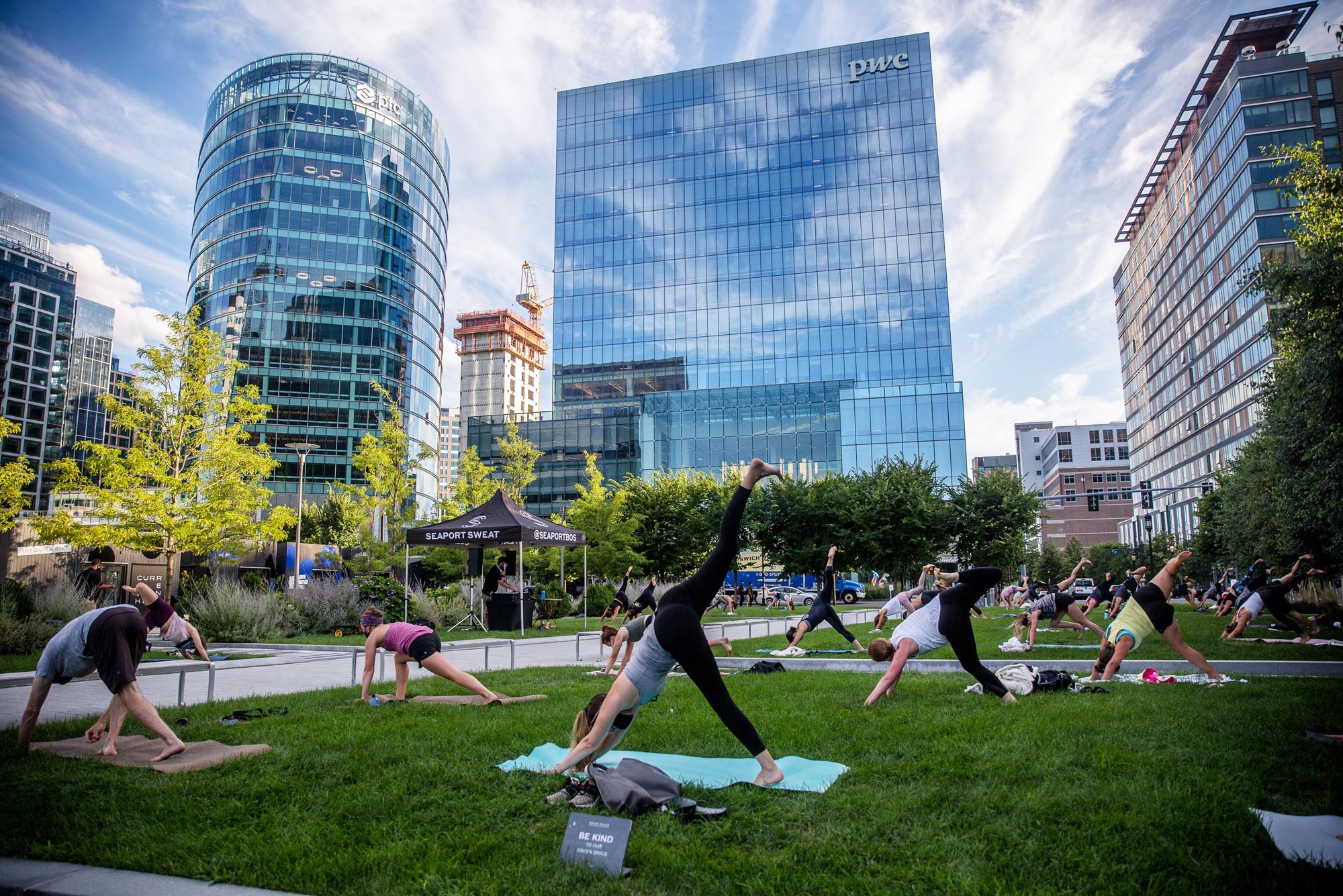 Things-To-Do
To Do Today: Seaport Sweat
Boston's biggest free workout series returns for sixth season, offering body-weight exercises and mindful yoga
What?
Seaport Sweat is Boston's largest free outdoor workout series, offering classes Monday through Friday. This Monday, they'll feature a BronCore Bootcamp and mindful yoga.
When?
Monday, May 24. BronCore Bootcamp is at 5:30 pm and Mindful Warrior Yoga is at 6:30 pm. Check out their website for the rest of their summer workout programs and options.
Where?
Seaport Common, 85 Northern Ave., Boston
How much?
Free. Make sure to bring your own water; you're going to need it.
Why should I go?
Get your heart rate up and your body moving with a community of others gathered with the goal of exercising and having fun during Seaport Sweat's sixth season. Award-winning certified instructors teach each socially distanced session, with live music and beats provided by DJ Sprino. All skill levels are welcome, and you can choose between an intense boot camp workout led by BronCore Fitness instructor Bron Volney, or a gentler—but still challenging—yoga practice taught by yoga instructor Edwin Frias. And if you're really feeling the endorphins, try both. 
If Monday doesn't work for you, don't worry. Seaport Sweat offers two workout sessions Monday through Saturday, from May to October. Check out the weekly schedule here to learn more about the times and instructors, and be sure to register ahead of time to save your spot.

Don't feel comfortable exercising with a group yet? Check out a livestream of the workouts on Seaport's Instagram page @seaportbos.