Tips for Virtual Job Interviews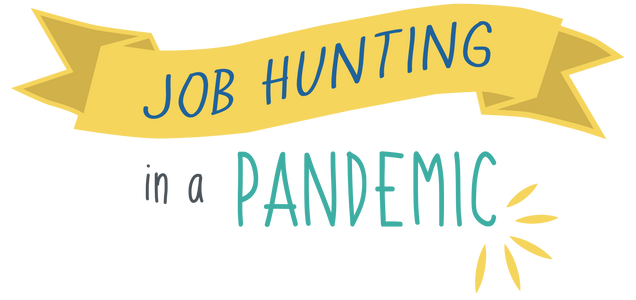 Virtual Interviews
Smart Tips for Successful Virtual Job Interviews
Sit up straight, look at the camera, and don't forget to smile
As tough as the pandemic job market is, when it comes to the virtual job interview, graduating seniors may have one advantage, says Anna Pham. "We have Zoom for classes," she says. "We're getting very used to talking to a computer. We're more prepared than we think we are." Pham (COM'21) has been interviewing virtually on Zoom for positions in public relations and marketing.
Still, when it comes to the virtual interview, preparation is essential. In addition to learning about the company or organization and putting together your best elevator pitch, you have to make sure you have an appropriate background, with the best possible lighting, and that all the technology is working. That means a strong Wi-Fi signal, a computer fully charged or plugged in, and either headphones or a very quiet space.
Pham says she likes to reserve a Center for Career Development (CCD) room on the fifth floor of the Yawkey Center for Student Services for Zoom interviews. "If the interview is 30 minutes, I spend 20 minutes setting up," she says. "I make sure the window is behind me. I try to stay away from backlighting."
Her setup includes taping small pieces of white paper, listing bullet points for things like her strengths and weaknesses and what she can add to the company, to her water bottle and the room's trash can—out of camera view, of course. She also fixes a yellow sticky note with an arrow on it to the side of her laptop as a reminder to look at the camera.
The CCD counselors and job recruiters all advise: bank these skills. Because even after the pandemic eases, remote job interviewing is here to stay. Pham's sticky note has it right—another thing they all say: Look at the camera. It's important that you make eye contact and appear engaged and present, says Scott Smith (COM'90), manager for talent acquisition at BioNTech's Cambridge office.
"Eliminate distractions," Smith says. "Ensure you have a professional background. Check the lighting and sound beforehand."
A home office or even a kitchen is a fine backdrop, "as long as there are no distractions," he says. "Last summer some people used a screened porch, and it was okay because it was quiet."
Distractions that move are more annoying. Smith remembers interviewing a job applicant when Abby, his Wheaten Terrier, leaped into camera view.
If you don't have a distraction-free space, if your only alternative is, say, a cluttered bedroom, then Smith recommends using a virtual background. And turn off that TV in the next room. It's annoying to your would-be employer. And while you're at it, turn off your cell phone and your landline, too, if you have one. No distractions.
---

Visualize that you're in the office, sit up straight and focus on the camera, and listen intently.

---
Watch out for awkward camera angles, too. Smith tells of applicants interviewing with their laptops in their laps, resulting in them looking down, and the laptop moving, "almost like you're on a roller coaster," he says.
Another tip: practice ahead of time.
Good posture gives off a good vibe on Zoom. "Do the old TV newscaster thing," Smith says. "Visualize that you're in the office, sit up straight and focus on the camera, and listen intently." And smile—he says lots of applicants forget to do that.
Martha Brill, CCD assistant director of career education, agrees with that. "Make sure you have something nearby that makes you smile," she says. That's why she keeps a family photo nearby.
And when it comes to dressing for the virtual interview, don't even think of showing up in a T-shirt. Some rules of old-fashioned, in-person interviewing still apply: "Dress for success," Smith says.
For more tips, watch the Center for Career Development video below on virtual job interviewing.