Job Hunting in a Pandemic: Advice for New College Grads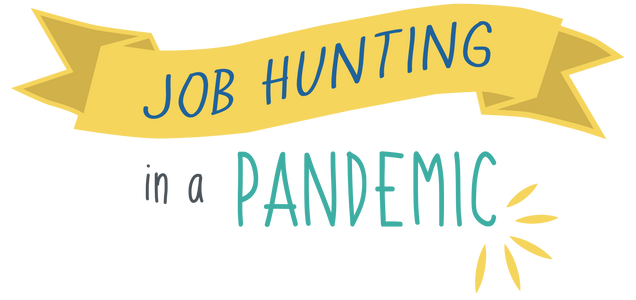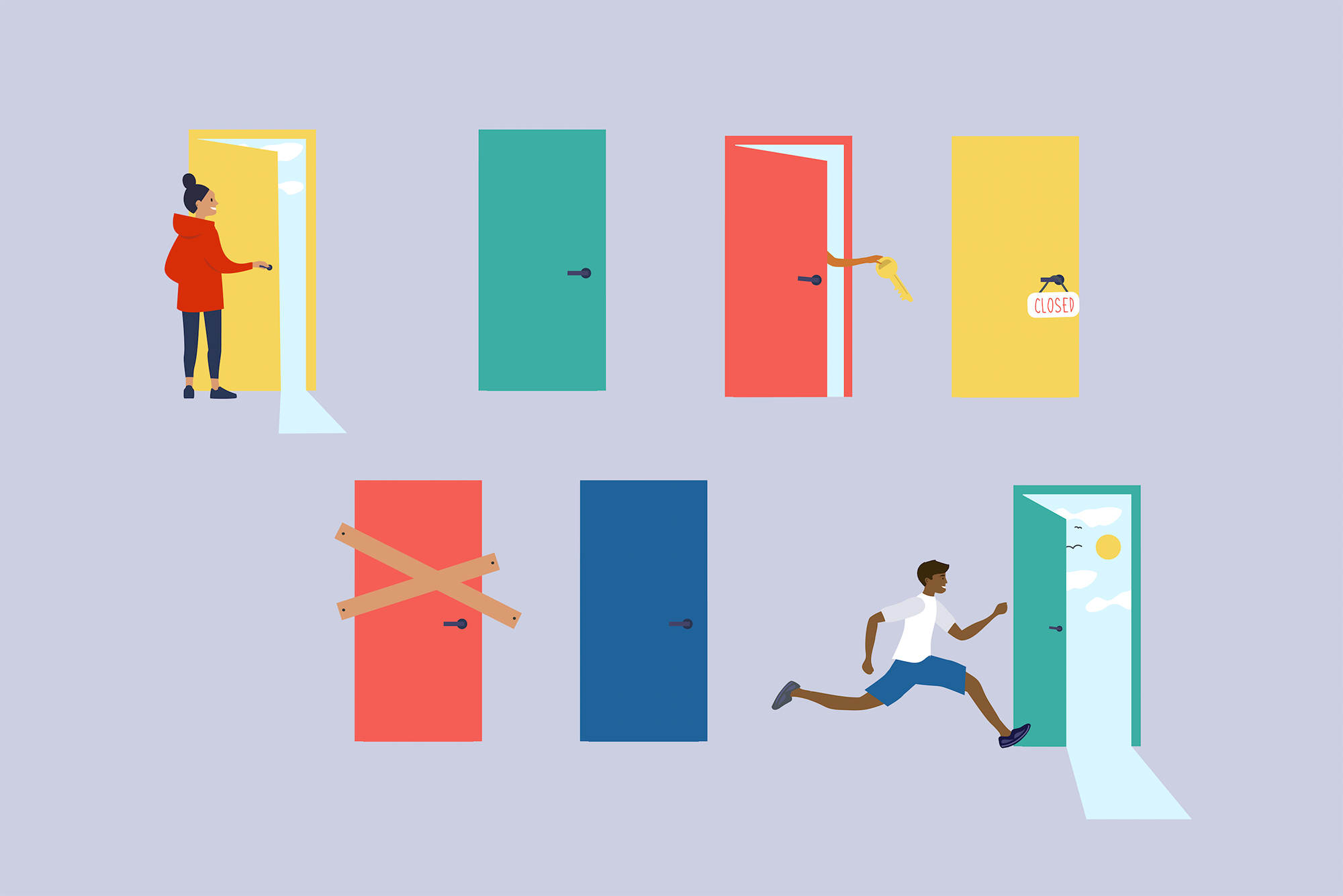 Entering the Job Market
Career Experts Offer Advice for New College Grads
Landing your first job in 2021 requires flexibility, but the outlook is positive
The job market is beginning to heal from the COVID-19 pandemic, but 2021 graduates will still need flexibility, resilience, and determination for their job hunt. And they should not let the uncertain times alter their fundamental goals, career experts say.
In the job market, "there may be areas that are thriving and areas that are hurting right now," says Denise Mooney, associate vice president for enrollment and student administration, who oversees BU's Center for Career Development (CCD). "But that's always true. A classic career-development caution is, don't try to identify your career by figuring out what's recession-proof or change-proof or whatever.
"Being flexible is absolutely important," she says, "but look for places to put your strengths and skills to use in the service of your interests and your goals."
Mooney says she is more optimistic about job prospects for this year's graduating class than she was for last year's. The Class of 2020 graduated into the worst economy since the Depression. Many of last year's graduates, who had already accepted offers during the winter, saw them rescinded as the pandemic tore through the economy, bringing whole industries to a standstill. Last month, in contrast, the nation added 916,000 jobs, the third consecutive month of accelerated hiring, and unemployment, at 6 percent, was less than half what it was a year ago.
Career experts at BU say they've noticed a turnaround as well. The number of job and internship postings on Handshake, the University's online career platform, was 30 percent higher in February 2021 than it was in February 2020—before the pandemic hit.
That doesn't mean there aren't challenges, though. Common advice: don't fixate on getting that dream job right out of the gate, because this year, especially, that may be difficult. "It's important for people not to think about their first job out of college as their career," Mooney says. "It's not. It's their first job out of college, and a step along their path."
With many industries in a state of flux, confidence is the other important element for a successful post-pandemic job search.
"It's important to remind yourself that the pandemic is not your fault," says Diane Kern (CAS'76), a Washington D.C., clinical psychologist, wellness expert, and career coach at HappyandHealthyU.com. "If that dream job does not materialize, it does take a hit on your confidence even though it has nothing to do with you. It's not a function of how smart you are or how good you are at what you do.
"It's about adjusting your expectations and being realistic without getting discouraged," Kern says.
One thing hasn't changed for members of this year's graduating class, Mooney says: "Their BU degree is setting them up to be in as good a shape as anybody. They just have to treat looking for a job like a job in itself."
Job market highlights
"There are definitely pockets in the market that are extremely strong right now," says Scott Singer (CAS'93), founder and president of Insider Career Strategies Resume Writing & Career Coaching in Hallandale Beach, Fla. "Finance and accounting? Very strong right now. IT is doing very well. Marketing is doing well. Even sales. Anything associated with a core business's mission, helping it become more profitable.
"Especially with a lot of companies where they've had to be more creative over the last year," Singer says, "people that can think creatively outside the box and contribute in a meaningful way" are in demand
"There are some new fields that have grown considerably," Kern says. "Technology has taken off. My investment club has done quite well. I won't say the name of the particular platform we are using right now, but they have done remarkably well. Who knew that was going to happen 18 months ago?"
Another area booming amid the pandemic is the supply chain and logistics field. "The Suez Canal situation recently demonstrates why. You have one ship that gets blocking the way and it's going to screw things up from Asia to Europe for weeks," Singer says. "People who are focused on making supply chains more effective are going to find themselves very much in demand."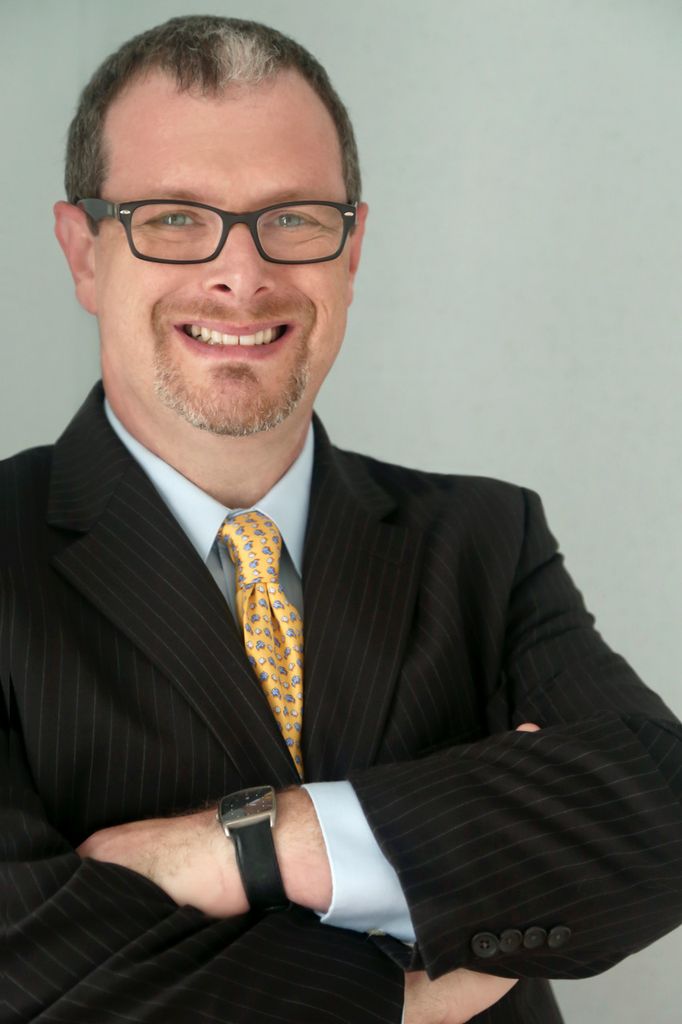 "Where people are going to see more challenges are a couple of areas, first and foremost—and this shouldn't be a surprise to anybody—traditional retail," he says. "A lot of traditional retailers, with the exception of grocery stores and big-box discounters, are just in terrible shape right now. They had been going through a lot of transformation before COVID hit, and COVID really made things more difficult for many of them, especially the companies that didn't move to e-commerce."
Overall, the jobs market is very good, Singer says, and will continue to improve. Anyone "involved in helping a business operate more efficiently, more cost-effectively, and deliver a return, they're going to find themselves in demand."
Still, job seekers will need to operate a little differently in today's market, he says. "They're going to have to realize that unemployment is still relatively high, especially if you calculate the people who have given up looking and then when they see things start to perk up they put themselves back into the job market. So there is going to be a lot of additional competition there."
Mooney emphasizes the importance of taking advantage of all CCD services, including use of BU's Handshake site for identifying jobs and internships. By logging in to Handshake, students can also find resources like VMock, for help polishing résumés, and Big Interview, to sharpen interview skills.
"The more prepared you feel the more confident you feel," agrees Kern, who also points to the US Department of Labor pages for jobseekers as a good resource for info about the job market.
"The other piece of advice," Singer says, "and this isn't just for recent graduates, but also for professionals: don't wait for things to come to you. You've got to be proactive right now. Go onto the job boards and use LinkedIn to try to find out who might be the hiring manager at the place where you want to work. It's going to take that additional effort to make sure you get noticed."
Don't let the circumstances throw you
"Right now, it's really scary for a lot of people, unfortunately," says Kern, author of the forthcoming book Go Forward to Work! How to Use Your S.P.I.E.S. to Get Your Right Fit Job During a Pandemic.
"I have a neighbor whose son was due to graduate from college last year, but because he could not do his internship in physical therapy due to the pandemic, that got shut down. That held him up another year. A lot of young people have experienced a lot of disruption of their plans."
She says it's critical that young job seekers be prepared to pivot. "If a lot of their expectations have been dashed, or if opportunities are not apparent, being able to change gears is important. It is important not to let your disappointment turn into discouragement. It is going to be important that you stay focused, that you find the energy and the motivation and the drive to keep going.
"Maybe you started out college with a set of expectations that now, due to COVID, have changed. If that's the case, you might need to reassess and readjust. Then it's time to address the situation as it really is. As human beings, we can be flexible. And at your age you can recover."
Kern also says that new graduates may want to consider pursuing further education or aim for a springboard job that can lead to what they want to do.
"Plan B may take you a little longer to get there, but you can get there," she says. "And remember, it's your journey, nobody else's. From a mental and emotional standpoint, don't use anybody else as your yardstick. Your journey is your journey. It's fine to be inspired by somebody else, but don't put yourself down because of them. Celebrate their success, and recognize that yours is coming."