The Weekender: September 23 to 26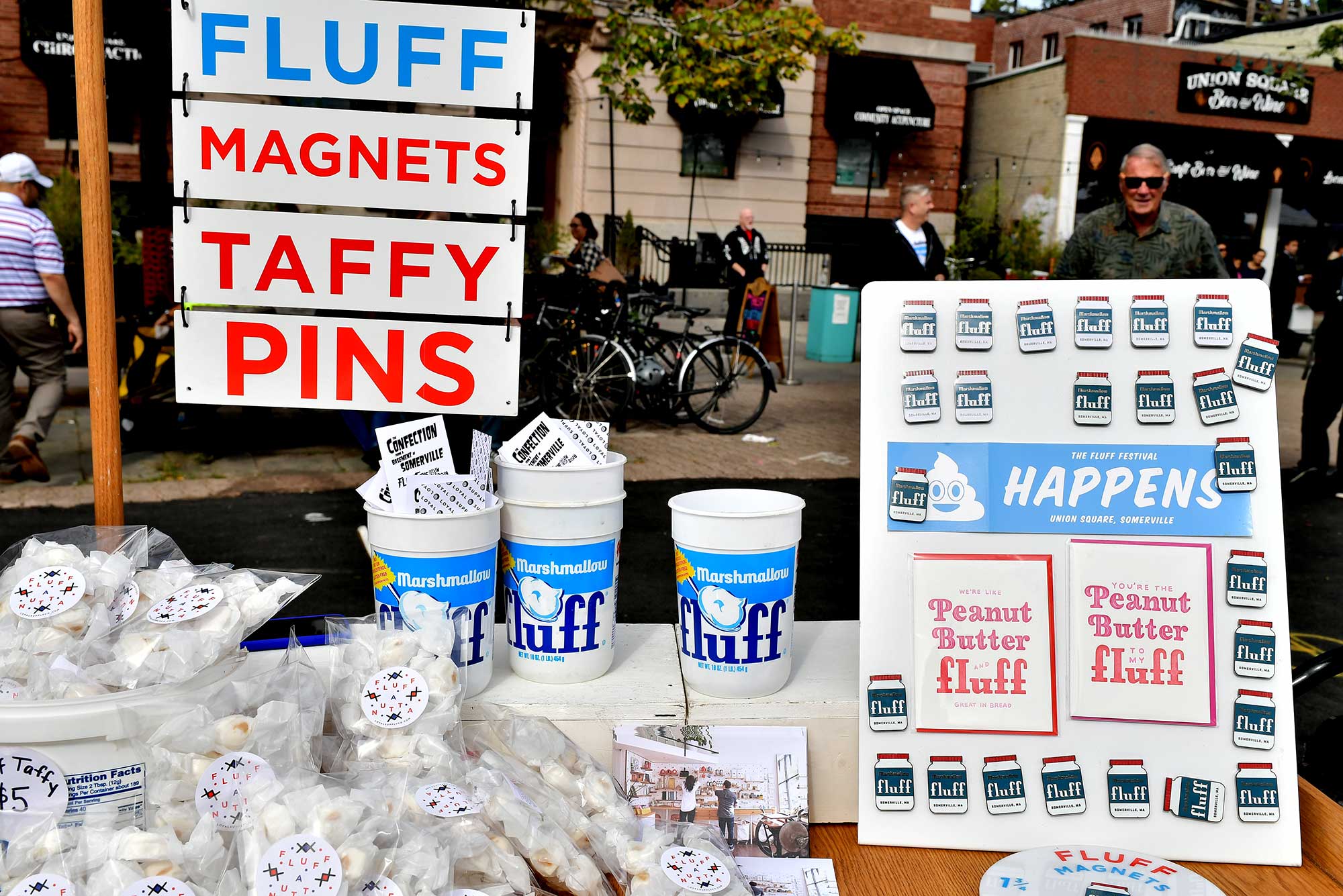 Fall is in full swing, with the trees turning color and temperatures cooling…and the emergence of neutral-colored sweaters and Dr. Martens. Take in these crisp days outdoors this weekend by celebrating local businesses, dance, food, and one of Massachusetts' greatest inventions (hint: it involves marshmallows).
Drifter's Tale
Drifter's Tale is a new global street food–inspired gastropub. The Inman Square spot officially opened its doors in August and has been serving up dishes inspired by flavors from around the world since. Try the Argentinian empanadas, moules frites, or chicken schnitzel. The menu was put together by executive chef Scott McCarthy, who has a background in culinary arts and has worked in high-end restaurants in and around Boston.
The kitchen hours of Drifter's Tale, 1281 Cambridge St., Cambridge, are 5 to 10 pm Tuesday and Wednesday, 5 to 11 pm Thursday through Saturday, and 5 to 9 pm Sunday.
Seaport x Black Owned Bos. Market
Venture out to the Seaport to explore this vendor lineup from Black-owned shops in Boston and the surrounding area. Items range from hot sauce to earrings to soaps to clothes. DJ Slick Vick will also be performing. This outdoor market began earlier this summer and there are two more dates to catch for the 2021 season: September 27 and October 17.
Seaport x Black Owned Bos. Market is Sunday, September 27, from noon to 6 pm on the Seaport Common, 85 Northern Ave., Boston. Entrance to the market is free; however, registration is required to keep numbers from surpassing capacity limits. Register here.
Old School R&B Night
Copley Square will be filled with music and dancing tonight, as Old School R&B Night unfolds. This event, presented by Mayor Kim Janey and the Mayor's Office of Tourism, Sports, and Entertainment, features R&B music from the '60s, '70s, and '80s. DJ Vince 1 and recording artist DJ Maverick—the Red Sox official DJ—will provide music. The outdoor space will be transformed into a dance floor, complete with a disco ball and lights, and people of all ages are welcome to the party. Additionally, the Black Boston COVID-19 Coalition and the Harvard Street Neighborhood Health Center will have a COVID testing and vaccination clinic at the venue.
Old School R&B Night is Thursday, September 23, from 6 to 9 pm at Copley Square, 560 Boylston St., Boston.
What the Fluff? Festival, Sweet 16: Onward & Fluffward!
Marshmallow Fluff—a gooey spread that tastes like marshmallows—was invented in Somerville in 1917, and has become a staple in households in Massachusetts and beyond. For the past 15 years, the What the Fluff? Festival has celebrated the tasty invention by turning Somerville's Union Square into a place of community and fun, all under the theme of Marshmallow Fluff. This is the festival's 16th year and has local businesses, breweries, eateries, and cafes participating, in addition to live performances, crafts, trivia, and more.
The What the Fluff? Festival is celebrated through September 26 in Somerville's Union Square. Check out their website for more information and specific event details here.
Beacon Hill Art Walk
On Sunday, Beacon Hill's North Slope will transform into an immersive art gallery as walls and gardens throughout the neighborhood are decorated with art. Residents will allow public access to their private gardens and courtyards, which will display the original and handmade artwork. Some spaces will even include live music.
The Beacon Hill Art Walk is Sunday, September 26, from noon to 6 pm. The event is free, and much of the artwork is available for purchase. Suggested starting points are 135½ Charles St. and the corner of Cambridge and West Cedar Streets.