The Weekender: February 25 to 28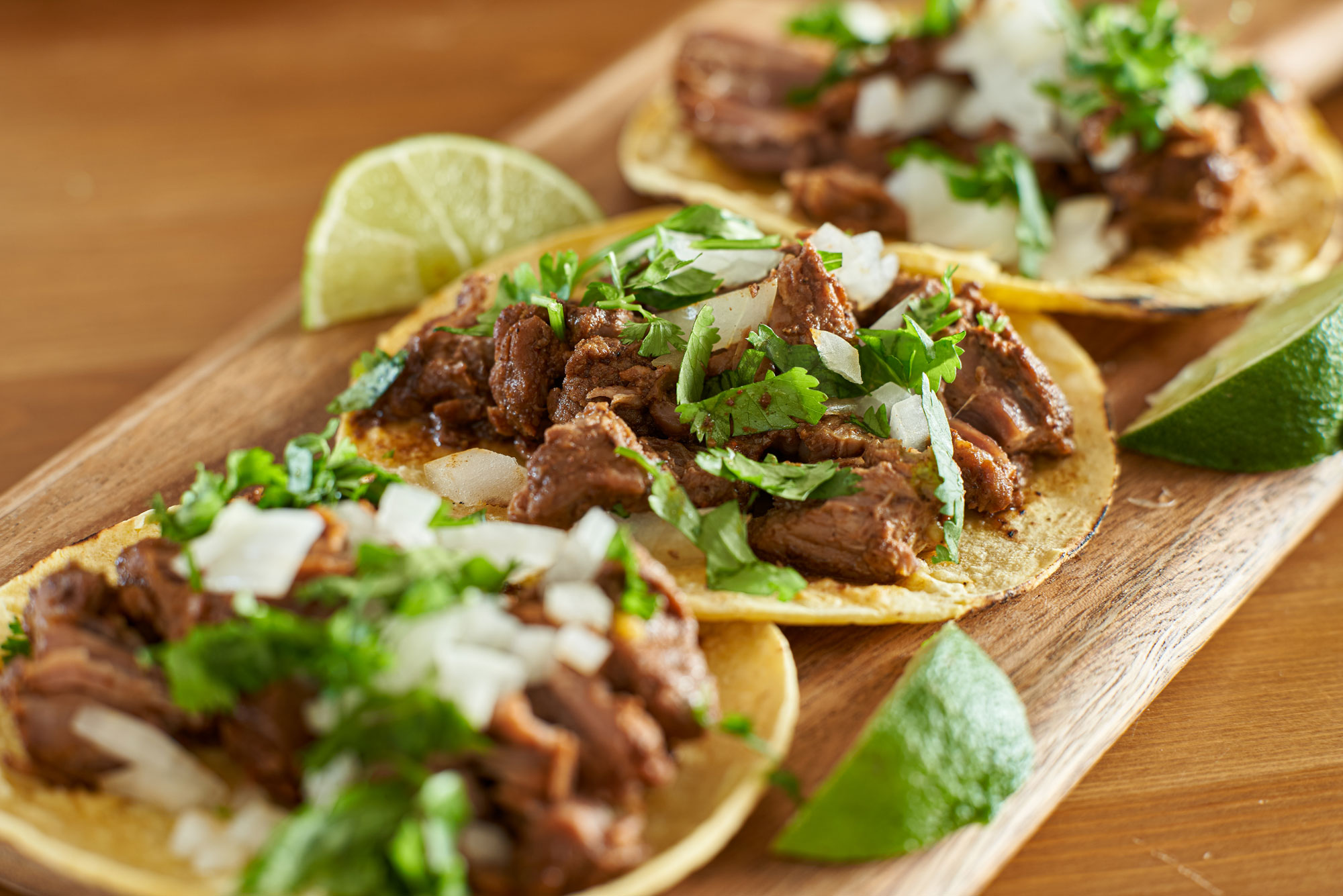 We're finally getting a break from bone-chilling temperatures—this weekend is supposed to reach into the 40s and possibly 50 on Sunday. So it's the perfect time to venture out (safely). We've put together some great ideas for things to do, like attending a taco and costume night or browsing a neat plant shop in the South End. And if you have an interest in innovation and entrepreneurship, be sure to register for Boston University's IDEA CON 2021 networking event on Saturday, where you'll hear innovative speakers share their stories and advice.
Taco Night at Hillel
This Thursday, BU Hillel will welcome all BU community members for a taco night as part of their celebration of Purim. The holiday honors the day Esther, Queen of Persia, saved the Jewish people from execution by the king's advisor, Haman. It's celebrated many ways, with special food, activities, and parties. At the Hillel celebration, you'll enjoy free food and have the chance to participate in a costume contest, with the winner taking home a $100 prize (you'll get extra points for incorporating your mask). To keep it COVID-safe, you need to register for a 30-minute time slot between 4:30 and 7:30 pm to pick up your pre-boxed meal.
Hillel's taco night is Thursday, February 25. BU Hillel is at 213 Bay State Rd., Boston. Register for a time slot here.
Looking for somewhere new to grab some delicious takeout? Check out this Korean eatery, just opened at the intersection of Babcock Street and Commonwealth Avenue in December. You'll find savory chicken wings, sandwiches, and tenders, which you can customize with up to three toppings, like soy garlic, spicy garlic, cider honey mustard, and Fiya style sauce. You can also choose from several different flavors of fries like nori (seaweed), sesame, and dashi, or the Fiya style hot fries, made with six peppers.
Fiya Chicken, 1024 Commonwealth Ave., is open for indoor dining, pickup, and delivery every day from 1 to 10 pm.
Spring is around the corner, but if you can't wait to see greenery peeking out of the ground, head over to niche in the South End. This wonderful plant store offers a great selection of easy-to-care-for houseplants like a thumb cactus or the shopkeeper's choice of the two-inch fern trio with terra-cotta planters, which come in multiple sizes. The friendly and knowledgeable staff will advise you on how much sunlight and water each plant needs. And you can order online for safe and easy pickup.
Niche, 619 Tremont St., Boston, is open Wednesday to Friday, 11 am to 5 pm, and Saturday and Sunday, 10 am to 4 pm.
Tired of hanging out with the same pod? Head over to the New England Aquarium Friday evening, where you can spend a few hours with penguins, fish, sea lions, and the aquarium's beloved celebrity sea turtle, Myrtle. The NEA is open each Friday until 8 pm. In keeping with local health guidelines, the aquarium is allowing just 20 percent capacity and requires masks, social distancing, and a one-way traffic flow. And if you can't make it downtown, you can still virtually take in live views of the NEA's Giant Ocean Tank and Penguin Colony on its website.
The New England Aquarium, One Central Wharf, Boston, is open Monday to Thursday, 10 am to 5 pm, Friday, 10 am to 8 pm, and Saturday and Sunday, 10 am to 6 pm. Full admission for the aquarium and theater experience is $37 for adults and $28 for children. Purchase tickets here.
Yoga with SAO's Melissa
With midterms and papers on the horizon, it's important to find ways to stay calm and grounded in the moment. This Friday and Sunday, you'll get the chance to join virtual yoga classes led by Melissa Paz of the Student Activities office, in two calming, 45-minute mindful movement sessions. And they're free. 
The classes begin on Friday, February 26, at 7:30 am, and Sunday, February 28, at 6 pm. Email mpaz@bu.edu to register.
IDEA CON 2021
This Saturday, you'll get a great opportunity to learn about innovation and entrepreneurship at BU's IDEA CON 2021, happening virtually this year. The event will include workshops to hone important skills like pitching a start-up, virtual networking, and assessing possible interest in your business ideas or products. You'll also hear from a host of inspiring speakers from a wide range of industries—including a keynote by Malia Lazu, founder of The Urban Labs and a lecturer at MIT's Sloan School of Management. It's a great opportunity to network with speakers and other students.
IDEA CON 2021 will be held virtually on Saturday, February 27, from 10 am to 3 pm. Register for free here.