The Weekender: August 26 to 29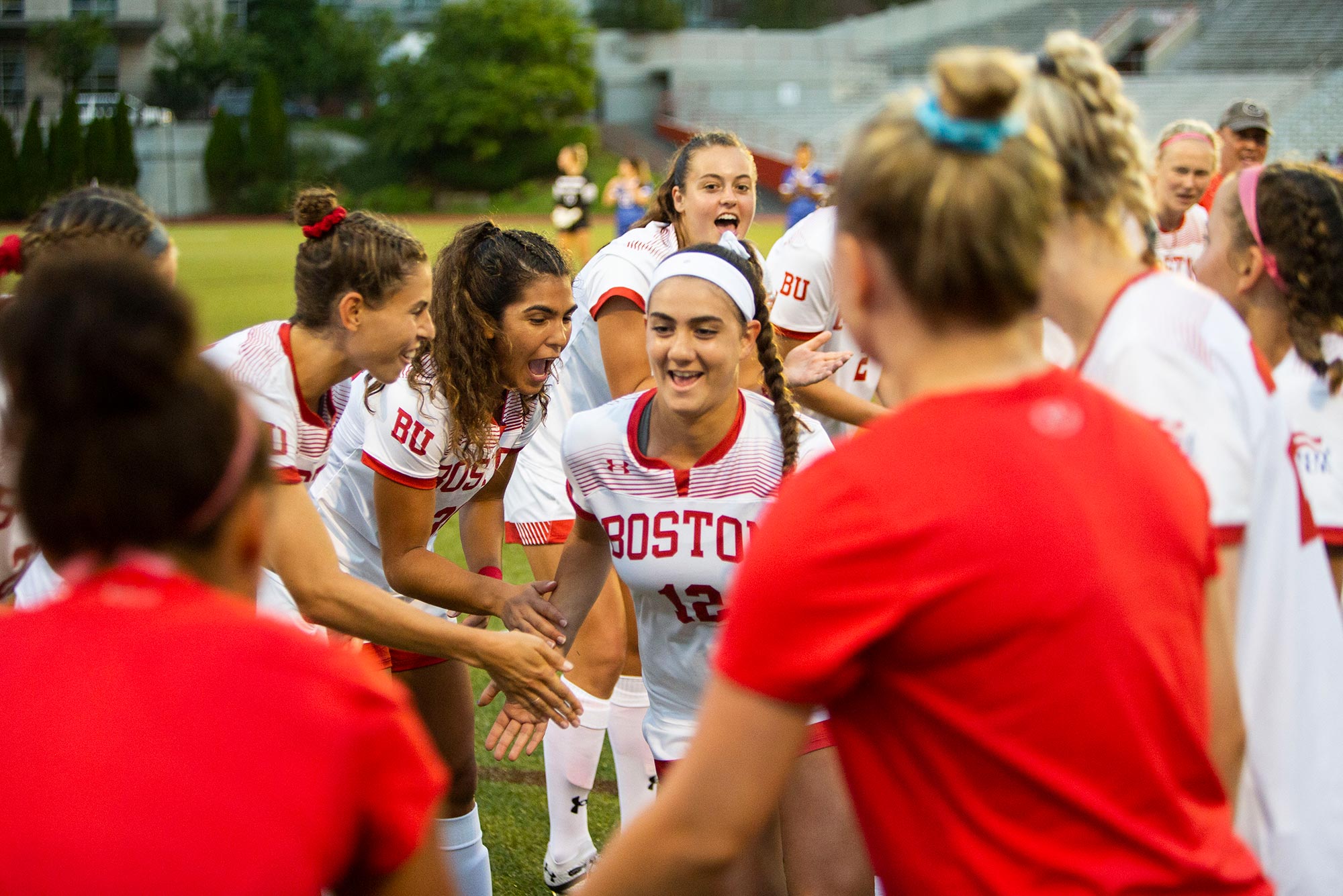 Summer break is coming to a close, but the pre-semester celebrations are at their peak. This weekend, celebrate the start of Boston University's athletic season with the Terrier Tailgate event, head to the North End for a festival straight out of Italy, and bring it back home with the Student Activities Office annual monthlong slate of programs and events just for BU students, dubbed Weeks of Welcome (WOW).
Orinoco Kitchen
There may be nothing quite like trekking through South America, but a local restaurant (with three locations) does its best to bring the culture to New England. Under the ownership of native Venezulans, Orinoco Kitchen combines Caribbean cuisine with traditional dishes found in the Andes. For those with small appetites, there are "little cravings," like empanadas and arepas, the traditional Venezuelan grilled cornmeal sandwiches. If you're running on an empty stomach, the Parilla Caraqueña—a strip steak with marinated chicken, grilled chorizo, and fried yuca—will fill any and all cravings.
Orinoco Kitchen has three locations: the South End, at 477 Shawmut Ave., Boston; Brookline Village, at 22 Harvard St., Brookline; and Harvard Square, at 56 JFK St., Cambridge. Check out the full menu and hours for each location here.
Bodega
Actually finding high-end clothing store Bodega is half the fun of this shopping experience. Located near the Prudential Center, the spot appears to be a convenience store, stocked with everything you'd find in your local bodega (think cleaning products, snacks, and sodas). Open up the Fanta vending machine to unlock the inside of the store, which sells footwear and apparel from brands like Air Jordan, Needles, Hoka One One, and YEENJOY.
Bodega, 6 Clearway St., Boston, is open Sunday through Wednesday from noon to 6 pm. Thursday through Saturday, you get an extra hour of shopping, with closing time at 7 pm.
Saint Anthony's Feast
Saint Anthony's Feast has reconvened for the 102nd year, after the pandemic shuttered festivities last year. Dubbed the "feast of all feasts" by National Geographic, this celebration sees the cobblestone streets of the North End transform into an authentic Italian open-air market from August 26 to 29. Browse 100 pushcarts selling cultural staples like pasta, cannoli, gelato, and souvenirs galore. The night is filled with live music and performances, where you're encouraged to dance like no one is watching.
Saint Anthony's Feast is held in Boston's North End neighborhood Thursday, August 26, through Sunday, August 29. Take the Green Line to North Station, walk down Causeway Street to Endicott Street, and you'll spot the vendors and entertainment. Find the full schedule and times here.
"Drive-in" Movie
Bask in the evening breeze on the BU Beach for a starlit movie night. Bring a blanket or something comfy to watch the Beanie Feldstein comedy Booksmart free of charge. While no outside food is allowed, movie snacks will be provided.
The "drive-in" movie starts at 8 pm on Friday, August 27, with the movie wrapping up at 11 pm. Register here.  
Putt Putt and Pizza
Mini-golf, anyone? Give those clubs a try at the nine-hole putt putt event at the George Sherman Union. If you lack golfing skills, enjoy slices from the wood-fired pizza truck Montilio's instead.
Putt Putt and Pizza is on Saturday, August 28, at 7 pm. The event is free, but get into the swing of things by registering here.
Terrier Tailgate
After more than a year apart, we're celebrating all Terriers coming together at the 14th annual Terrier Tailgate. The stars of the festivities are the BU women's soccer Terriers, who will take on the UMass Minutemen at 4 pm on Nickerson Field. When you get the chance to peel your eyes away from the action, you'll get a shot at giveaways, winning prizes, plenty of free food, and more.
Join the free Terrier Tailgate on Sunday, August 29, starting at 3 pm on Nickerson Field. Register here.
Welcome Back Bash
Bring yourself right back to the BU Beach for the closing of week one of celebrations. Ring in the time off before the semester kicks in with a dance party and live music. Register for tickets ASAP—they're going quick!
The free Welcome Back Bash starts at 8 pm on Sunday, August 29, on the BU Beach. Register here.