POV: Cheering a More Inclusive Olympic Games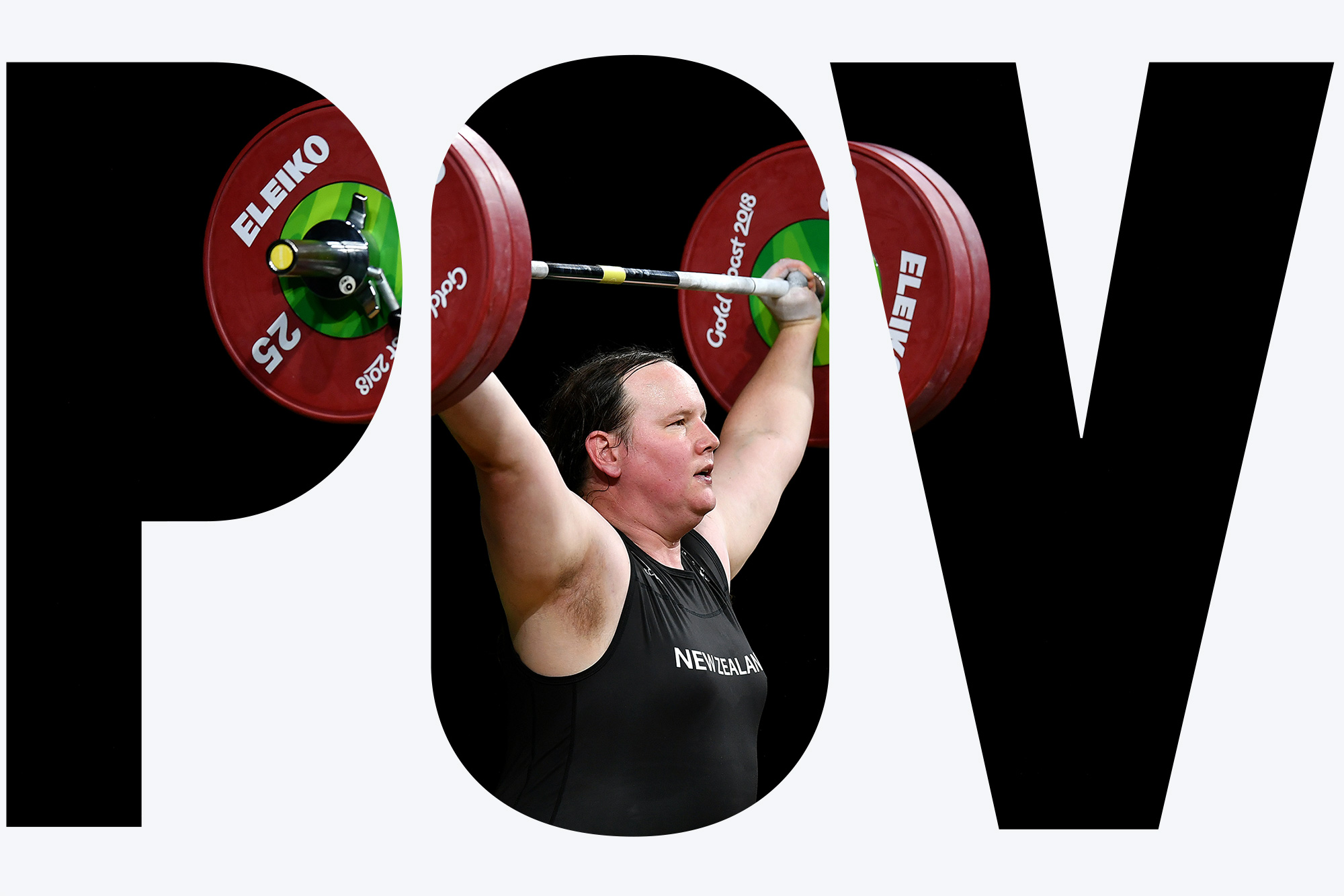 Voices & Opinion
POV: Cheering a More Inclusive Olympic Games
But the joy in seeing transgender athletes compete is tempered by the heightened scrutiny they are facing, despite meeting eligibility standards
This 2020 Summer Olympics in Tokyo is different from any others, including the fact that transgender athletes are officially included for the first time. Laurel Hubbard, a weightlifter from New Zealand, will be the first out transgender athlete to qualify to compete in the Games since the International Olympic Committee (IOC) released its consensus statement in 2004 allowing transgender participants. Hubbard will be joined at the Games by Stephanie Barrett, an archer from Canada, Chelsea Wolfe, a BMX rider from the United States, and Tiffany Abreu, a volleyball player from Brazil. However, the joy in seeing transgender athletes compete this summer is tempered by the heightened scrutiny Hubbard and her transgender peers are facing despite meeting standards established by theIOC nearly two decades ago. Rather than focus on their training and dedication to their sport, people are fixated on their hormones.
Let's start with the facts. Testosterone does not confer a consistent advantage to athletes of any gender. This is not a statement of opinion, but of the evidence we have to date. In a recent article in Scientific American, Katrina Karkazis, a medical anthropologist and bioethicist expert on testosterone who is currently serving as a senior visiting fellow at Yale University, says, "Studies of testosterone levels in athletes do not show any clear, consistent relationship between testosterone and athletic performance. Sometimes testosterone is associated with better performance, but other studies show weak links or no links. And yet others show testosterone is associated with worse performance." What Karkazis summarizes here and in other articles dispelling myths about testosterone is that testosterone is not the be-all and end-all "male" hormone that we have been led to believe.
While Karkazis' work—which has been included in the "Intersection of Race and Gender Discrimination in Sport: Report of United Nations High Commissioner for Human Rights,"—has been to the benefit of transgender athletes, her work also illustrates the harmful consequences of using testosterone as a marker of athleticism. Though the IOC rules allow transgender women to compete, they also exclude athletes born with differences in sex development, intersex characteristics, or simply higher testosterone levels as illustrated above. The IOC cutoffs for testosterone levels bar Castor Semenya, a runner from South Africa, from competing in the Games. Semenya is not alone in being sidelined by arbitrary regulations based in binary categories of sex and erroneous assumptions about hormone effects. Francine Niyonsaba of Burundi and Margaret Wambui of Kenya are similarly barred from competing due to higher-than-allowed levels of testosterone.
We highlight the issues of transgender and intersex athletes because our notions of "men" and "women" are not as clear cut or straightforward as we have been led to believe. And, more specifically, the fixation on testosterone as the best marker of athleticism or sex, for that matter, is inaccurate and, according to researchers, "untenable." Finally, this is an issue that affects athletes at all levels of experience. This year has seen the introduction of many bills attempting to exclude transgender women and girls from sports based on this erroneous thinking. Separating athletic prowess from inaccurate understandings of biology is essential to ensure that all people can enjoy and compete in sports, from the school gym to the Olympic Games.
So, while we are grateful that current IOC guidelines have brought Hubbard, Wolfe, and Abreu to the Games, we must acknowledge that their focus on hormone levels does not serve all transgender and/or intersex athletes. We look forward to a future when, rather than studying hormone levels, we are marveling at lifts, rides, and serves from these amazing athletes.
To familiarize yourself with broader lesbian, gay, bisexual, transgender, and queer (LGBTQ) issues in sports, we recommend reviewing this GLAAD media guide, "Covering LGBTQ Athletes at the 2020 Olympics and Paralympics."
Carl G. Streed, Jr. is a School of Medicine assistant professor of medicine and research lead at the Center for Transgender Medicine and Surgery at Boston Medical Center, a BU teaching hospital. He can be reached at Carl.Streed@bmc.org. Jennifer Siegel is a MED assistant professor of medicine and medical director of the Center for Transgender Medicine and Surgery, and can be reached at jennifer.siegel@bmc.org.