National Donut Day: The Best Places In Boston To Get Your Fix
Food
National Donut Day: The Best Places In Boston To Get Your Fix
Whether you're looking for a classic glazed or something a bit more creative, we've got you covered.
Whether you're craving glazed, powdered, or Boston cream, National Donut Day is the perfect excuse to follow your cravings to your local donut shop and indulge in your favorite sweet pastry. After all, with the holiday falling on a Friday this year, doesn't everyone deserve to treat themselves after a hard week of work? In honor of this yummy holiday, here's a list of places in Boston with the best donuts.
---
Blackbird Donuts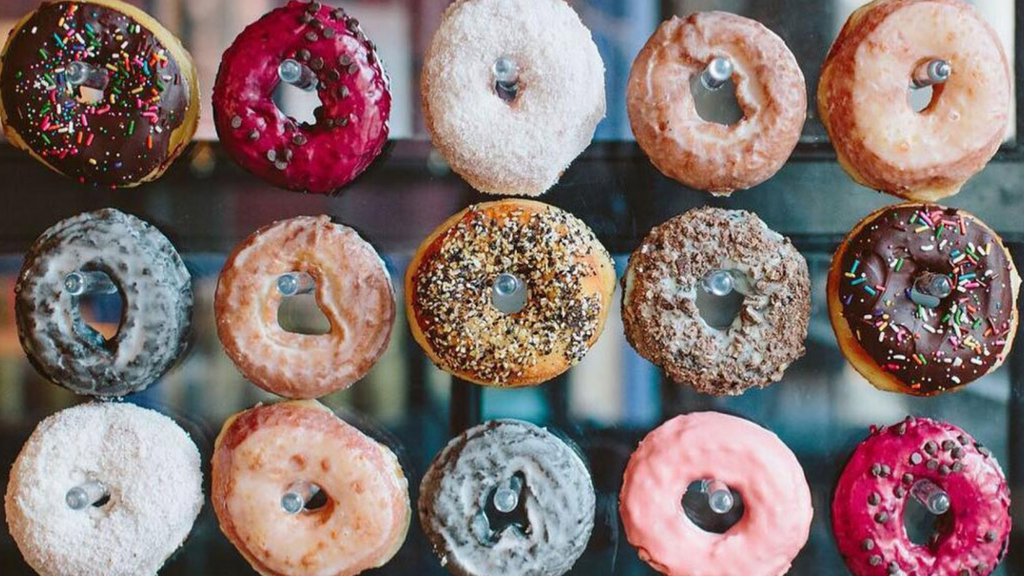 With locations across Boston and in Cambridge, Blackbird Donuts has become a staple in the Boston community over the years. Known for its one-of-a-kind seasonal recipes, you can find unique flavor combinations like their S'Moreo Donut or their Honeycomb Cocoa Coffee. Don't worry – they have everyone's favorites as well, like a classic glazed and Boston Cream. Have a craving but don't want to leave the house? They now have delivery options as well!
Union Square Donuts
Ever wondered what PB&J or Funfetti would taste like in Donut form? Union Square Donuts has got it all figured out. The shop's unique flavors and beautifully crafted donuts will have your taste buds and Instagram followers craving more. What started as a tiny shop in Somerville, MA has since grown into an artisanal donut success story with locations now in Boston and Brookline.
Anna's Hand Cut Donuts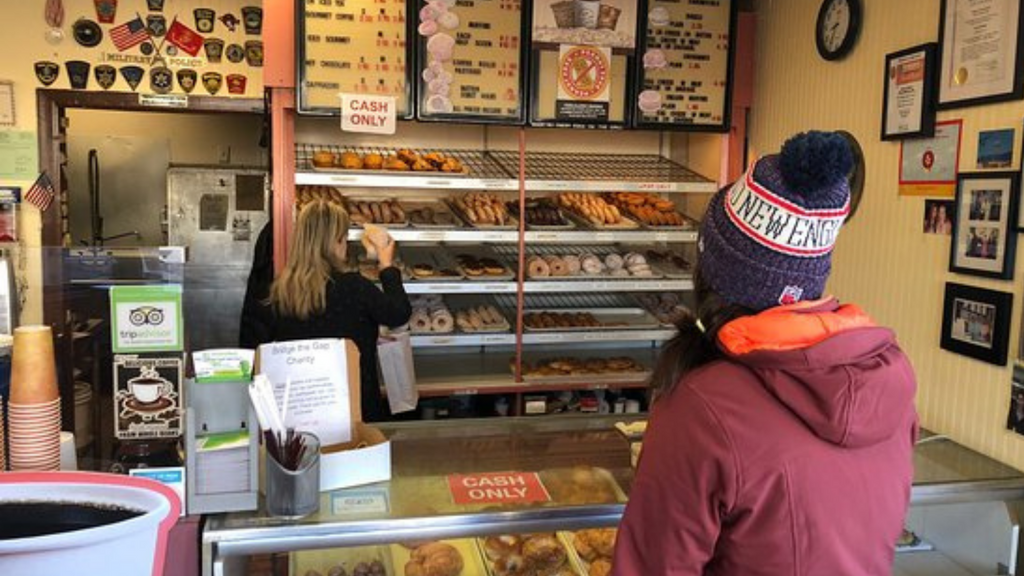 Located in West Roxbury, this Donut shop has a true "mom and pop" feel to it. It's a cash-only business and closes every day at 1 PM, but that won't stop customers from frequenting this unique shop. The donuts at Anna's are light, fluffy, and downright tasty. Our recommendation? Try their coconut or honey dip flavors.
Twin Donuts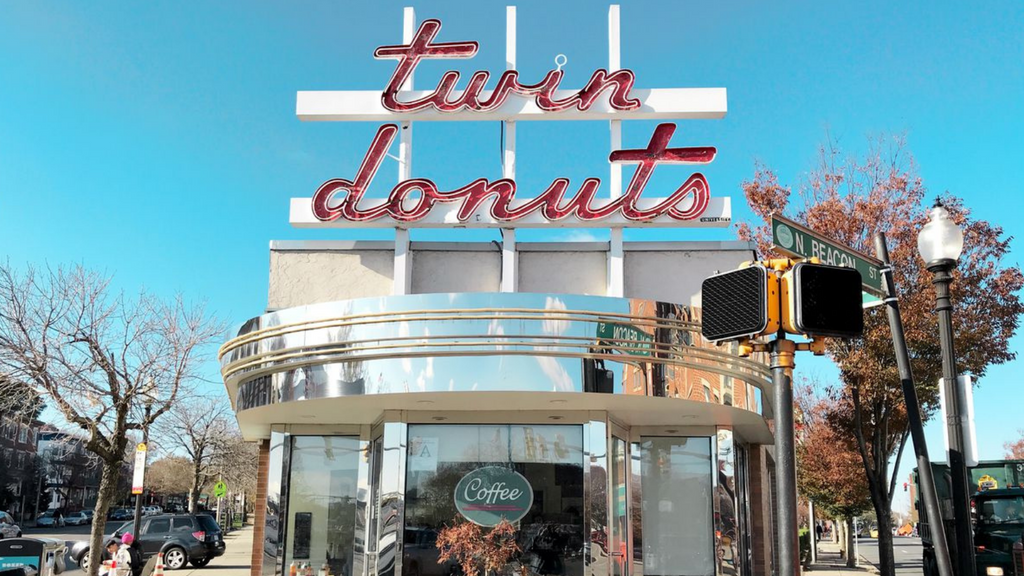 This shop opens at 4 AM, which is perfect for those earlier risers or night owls. Known for its iconic 1950s vibes, this Allston hotspot has delicious donuts at a great price. Craving some eggs and bacon with your donut? Twin Donuts has got you covered with a traditional breakfast menu as well.
Doughboy Donuts & Deli
Got glazed sugar on your mind at 2 AM? Look no further. With a 24 hour drive-thru, you can get fresh donuts from Doughboy Donuts & Deli anytime. This classic shop in South Boston has been around for more than 40 years and keeps its customers coming back for more with its wide variety of donuts, pastries, and breakfast foods.
Dunkin' Donuts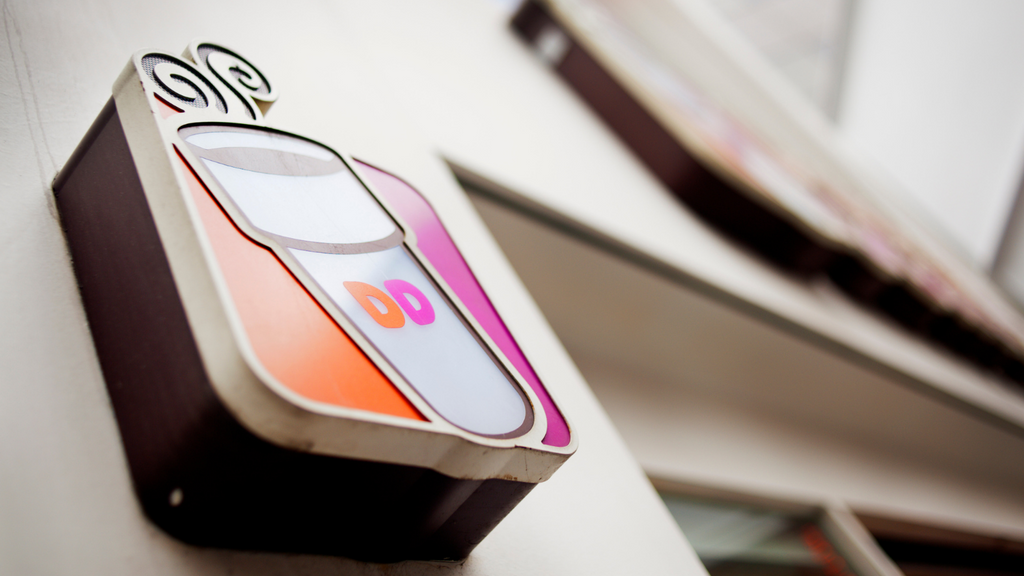 We would be remiss if we didn't mention Dunkin'. With its first-ever location opening up in Quincy, Massachusetts in 1950, this iconic chain has become a symbol of New England culture over the years. In honor of #NationalDonutDay, Dunkin' is giving away a free donut with any beverage purchase to celebrate the day. A nice bonus treat to enjoy with your "Dunkies" coffee. 😉
---
Happy National Donut Day, Terriers! Enjoy!