How Does Social Class Affect Students' College Trajectory?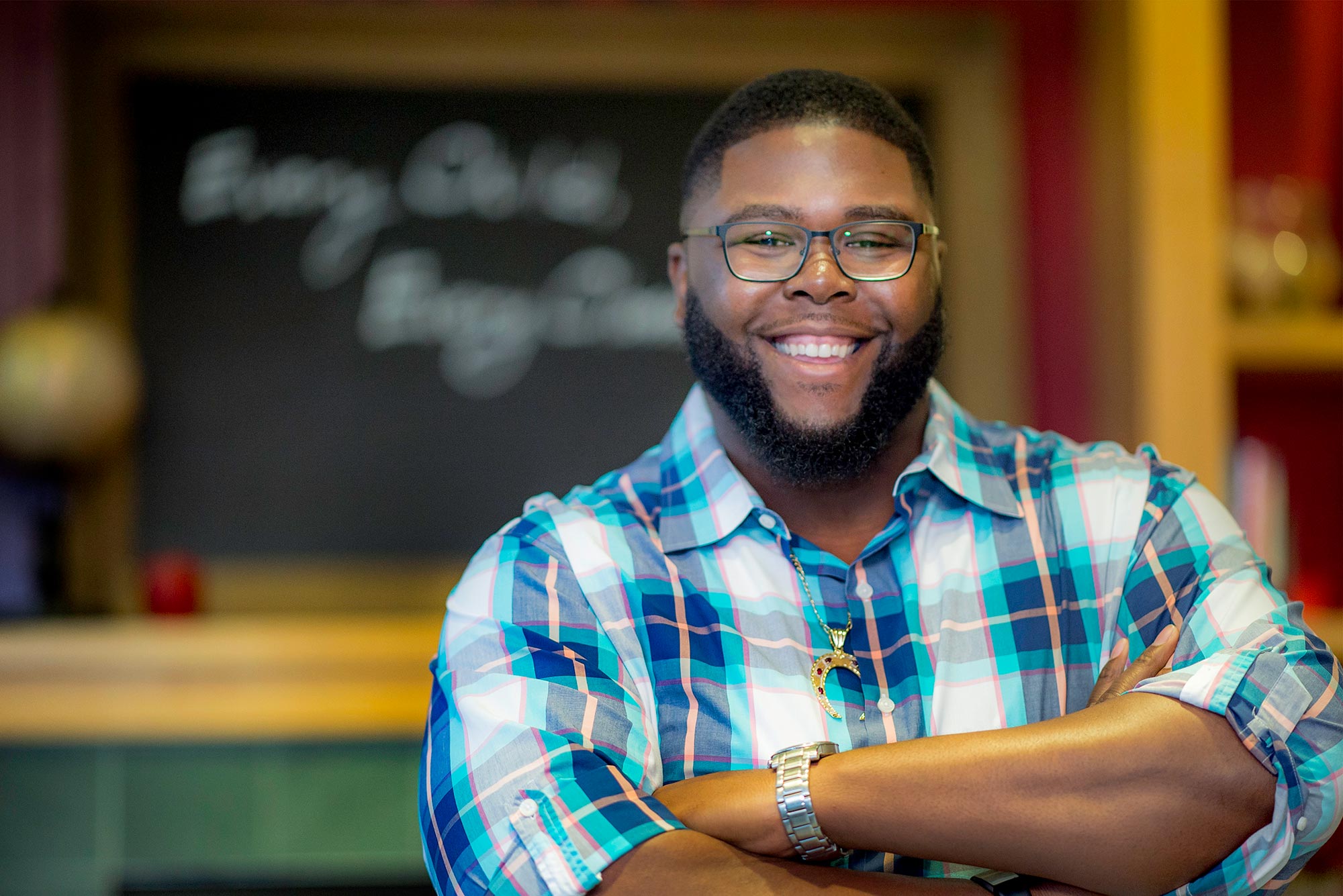 Diversity & Inclusion
How Does Social Class Affect Students' College Trajectory?
Harvard's Anthony Jack to speak about social class and higher education in BU's ongoing Diversity & Inclusion Learn More Series Thursday
How does being a poor student on a wealthy university campus affect the college experience? How can higher education best support students from socioeconomically disadvantaged backgrounds, so they can succeed at the same rate as their more privileged peers? What is the difference between the privileged poor and the disadvantaged poor?
To understand how social class affects students' trajectories to college and their experiences once on campus, the 2020-2021 Boston University Diversity & Inclusion (D&I) Learn More series features lectures on social class.
The fifth and last talk, on Thursday, April 1, features Anthony Abraham Jack, a Harvard Graduate School associate professor of education, whose research focuses primarily on lower-income undergraduates on college campuses. Jack's first book, The Privileged Poor: How Elite Colleges Are Failing Disadvantaged Students (Harvard University Press, 2019), explores how lower-income students fare on college campuses and how their access to different resources before coming to campus provide them with privileges or disadvantages. Jack will discuss how a person's journey to college affects their experience once they get there.
Speaking at this academic year's previous Learn More series lectures were historian Nancy Isenberg on September 16, 2020, Partners in Health cofounder Paul Farmer on September 23, 2020, Princeton sociologist Dalton Conley on October 21, 2020, and Pulitzer-winning journalist Nikole Hannah-Jones on February 10, 2021.
BU Today spoke with Jack ahead of his Thursday talk.
BU Today:
How does class influence an individual's path to higher education?
Jack: It's huge. Class is a huge factor. One of the most important factors of your likelihood of entering college, let alone a selective college, is the zip code that you were born into.
BU Today:
What difficulties do students from socioeconomically disadvantaged backgrounds face once they are on campus?
Jack: There are really two kinds of problems that students face that I study: the social and the structural. In my research, I try to get colleges to question what they take for granted, both about what students can afford, and what they know. Sadly, we focus more on one than the other.
BU Today:
How can universities best support students from all socioeconomic backgrounds?
Jack: I think one thing that universities must do, especially now, is reckon with, and learn about, the savage inequities and inequalities that ravage our nation. To have an understanding about why students chart the path that they do on our campuses. How we have been privileging privilege for far too long. We need to begin by having an understanding of the inequalities that arrive with students alongside their extra-long twin sheets and their readiness to learn. Our nation is deeply unequal, highly segregated, and the fact that we don't take this into consideration when we try to help students 'integrate into college' is part of the problem and is exemplary of these kinds of questions that need to be addressed and redone.
Anthony Abraham Jack will speak on The Privileged Poor as part of BU's Diversity & Inclusion's Learn More Series on Thursday, April 1, at 10 am. Register here to attend virtually.