What Should Doug Emhoff, America's Inaugural Second Gentleman, Do with the Role?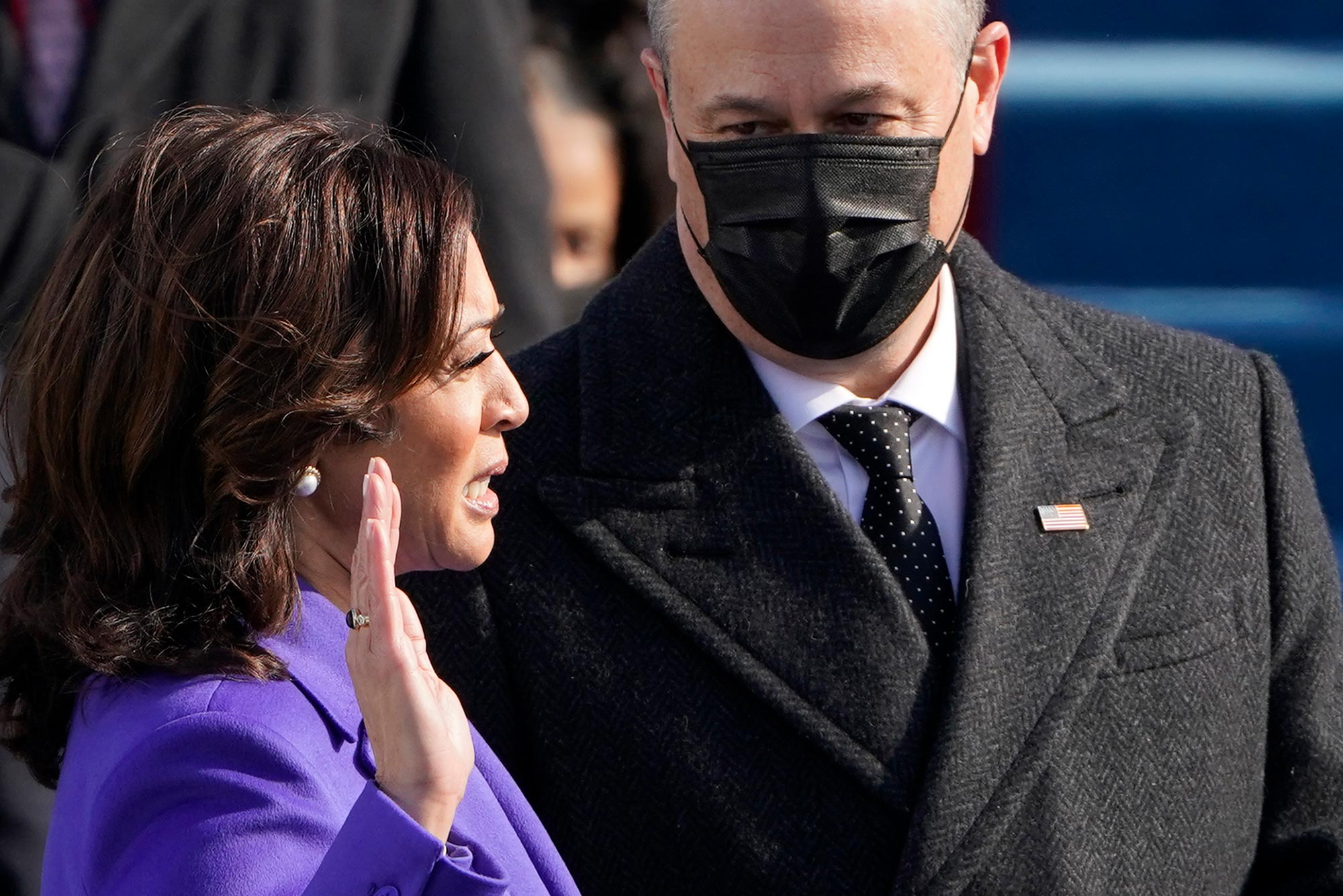 Gender
What Should Doug Emhoff, America's Inaugural Second Gentleman, Do with the Role?
BU historian Arianne Chernock on the trailblazing possibilities
In the 232 years since the nation's first presidential inauguration, we've had 45 people serve as presidents (including Joe Biden) and 49 vice presidents (including Kamala Harris). Doug Emhoff belongs to a far more elite club—a club of one. Harris' husband is America's first Second Gentleman.
Hours before last week's inauguration, Emhoff tweeted: "Virtually overnight, I went from being a lawyer to being a member of a team fighting for justice and trying to turn the page on a dark chapter in our nation's history."
So who is Emhoff? A 56-year-old lawyer whose career has included corporate giants like Merck and Walmart. When the Democratic ticket won last November, he quit his job at a Los Angeles international law firm to focus on his new role and avoid potential conflicts of interest (the firm's clients have business with the federal government).
In the past, when women have occupied the position of First Lady and Second Lady, they have used the platform to boost causes and issues personal to them. Jill Biden, a community college professor, publicly advocated for community college and military families during her husband's vice presidency. Will Emhoff, as Second Gentleman, focus on a cause as well? Befitting a lawyer, he has talked vaguely about "access to justice" issues, and he will be teaching at Georgetown Law.
We asked Arianne Chernock if she could fill in the blanks. Chernock is a College of Arts & Sciences associate professor of history whose expertise includes gender, culture, and politics in Britain—where they have plenty of experience with men married to powerful women, both prime ministers and queens.
BU Today:
Who are Emhoff's closest role models in Europe—Queen Elizabeth's husband, Prince Philip? Husbands of former prime ministers like Margaret Thatcher and Theresa May?
Arianne Chernock: It's not quite Prince Philip, because Queen Elizabeth herself has a role more akin to the First Lady or First Gentleman, if there were one. The prime minister has the executive authority. The closest might be men like Denis Thatcher or Philip May.
BU Today:
Did those men do anything of public note with their position?
Arianne Chernock: Denis Thatcher certainly stayed out of the limelight. And Theresa May's husband also did not assume a major public role.

There's less expectation attached to the vice president's spouse than perhaps the president's spouse. Emhoff is a person of interest right now—people are really trying to think about how he's going to craft this new role. In a way, the British royalty can give him some ideas, because their ceremonial work has traditionally fallen to the spouses of our elected officials. The royals, men and women, are complementing the political administration in Britain by doing ceremonial work, by taking on charities, causes.

During COVID, it's Queen Elizabeth who gave her address to the nation, playing that healing role. Now, President Biden, I think, wants to take on some of that work of being the more emotive, moral compass.
BU Today:
As a scholar of both politics and gender, and a woman, what would you like to see Doug Emhoff do?
Arianne Chernock: I would like to see him do as much or as little as he wants. There's the possibility he could use this as a platform, as the royals have done, as Jill Biden did before him and some of the other women who held this position. Tipper Gore certainly took on issues.
BU Today:
We're going to date ourselves, but for those who don't know, Tipper Gore (CAS'70) found some music lyrics offensive and encouraged the music industry to tone it down, and got blowback for alleged censorship.
Arianne Chernock: It was the unpopularity of the issue; I don't think people objected to her having causes that she wanted to speak publicly about. The causes [First and Second Ladies] have taken on [typically] are nonpartisan. Melania Trump took on bullying. Who's going to be opposed to an anti-bullying platform?

For Jill Biden and Emhoff, it's a missed opportunity if they choose to completely withdraw or not engage on issues. Look at what Michelle Obama was able to do on issues like childhood obesity. She did help spark a public dialogue and got people excited. Jill Biden continued to teach when she was Second Lady.

I hope Emhoff feels he can continue to be himself and doesn't have to be completely subservient. I would hope the same thing for any woman in that role.
BU Today:
Some might consider Emhoff's role a trivial matter, but "male fragility" is a real issue, no? There are men who are going to struggle seeing a man with a more powerful wife in such a public position.
Arianne Chernock: Emhoff wrote a piece for GQ. He says, "I see this through the eyes of our kids, Cole and Ella, each of whom are coming into their own as young adults. I want them to grow up in a world where it isn't news that a loving partner—of any gender—supports them in everything they do… I want that to be true of me, too. I may be the first Second Gentleman, but I know I won't be the last."