BUPD to Undergo Remote Assessment Next Week for Reaccreditation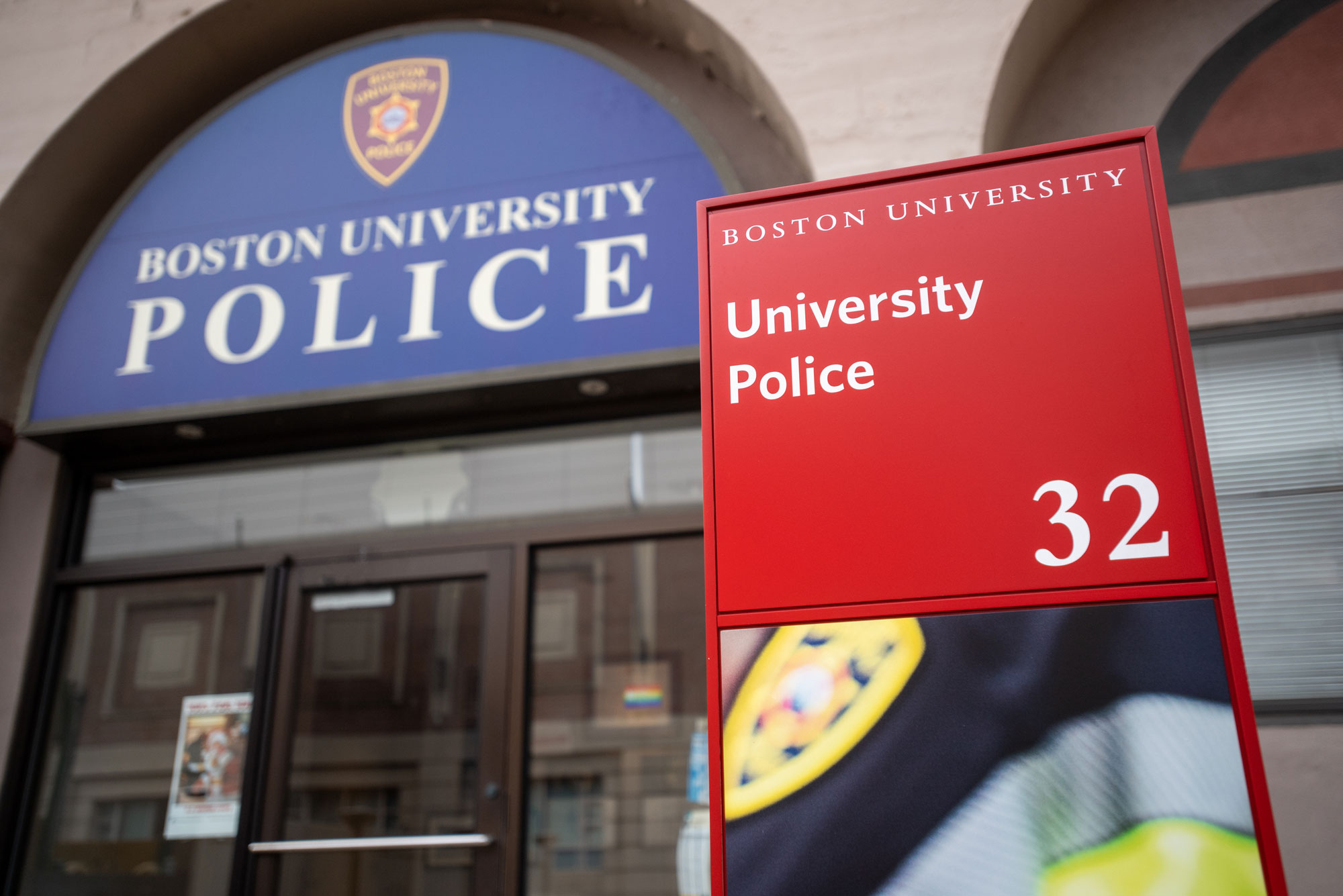 Safety
BUPD to Undergo Remote Assessment Next Week for Reaccreditation
Massachusetts Police Accreditation Commission will conduct review March 9 to 11
A team of assessors from the nonprofit Massachusetts Police Accreditation Commission (MPAC) is scheduled to conduct an assessment of the Boston University Police Department (BUPD) for reaccreditation as an MPAC-accredited department starting Tuesday, March 9. Reaccreditation is done every three years.
MPAC is an 11-member board of law enforcement officials with demonstrated expertise in law enforcement and public safety initiatives appointed by the Massachusetts Chiefs of Police Association, the Massachusetts Police Association, and the Massachusetts Municipal Association.
Unlike previous reviews, where assessors visited the campus in person, this year's three-day review will take place virtually, due to the COVID-19 pandemic.
"The assessors will review our policy manuals and make sure our practices conform to what our policies say we are doing and need to be doing in order to obtain reaccreditation," says Kelly Nee, BUPD chief of police and executive director of public safety. "In years past, they've toured our facility, visited our detention area to make sure it meets the highest safety standards, reviewed the location of our video surveillance cameras and smoke detectors, examined where we hold evidence and where and how we maintain security files. This year, we'll conduct the tour virtually, via iPad."
According to MPAC, its mission is "to ensure that the delivery of police services within the Commonwealth is at the highest level of professionalism and integrity." Accreditation has "two major components: (1) the establishment of a body of professional standards for police agencies to meet, and (2) a voluntary assessment process by which agencies can be publicly recognized for meeting those standards considered best practices for the profession." The program consists of 257 mandatory standards and 125 optional standards. To maintain accreditation status, a department must meet all applicable mandatory standards, as well as 60 percent of the optional standards (75 of 125). The BUPD was initially accredited by MPAC in May 2011 and is one of 14 college or university police departments so accredited.
Under the new police reform legislation signed into law by Governor Charlie Baker this past December, nearly all police departments in the commonwealth will now be required to be accredited by MPAC. "We're already ahead of the game because we've been accredited since 2011," Nee says.
Part of the voluntary process to acquire state accreditation is verification by the assessment team that a police department meets the commission's standards. It consists of a self-initiated evaluation process, which police departments strive to meet and maintain using standards carefully selected to reflect critical areas of police management, operations, and technical support activities that have been established for the profession. These standards cover areas such as policy development, emergency response planning, training, communications, property and evidence handling, use of force, vehicular pursuit, prisoner transportation, and holding facilities.
"In light of the recently passed police reform legislation and the demand of our community to hold policing more accountable, now more than ever it's critical for BUPD to be transparent and to maintain our accreditation," Nee says.
Achieving and maintaining accreditation is a recognition of law enforcement professional excellence. Anyone interested in learning more about the program is invited to contact Nee at 617-353-5362.