BU Student Government Elections: What You Need to Know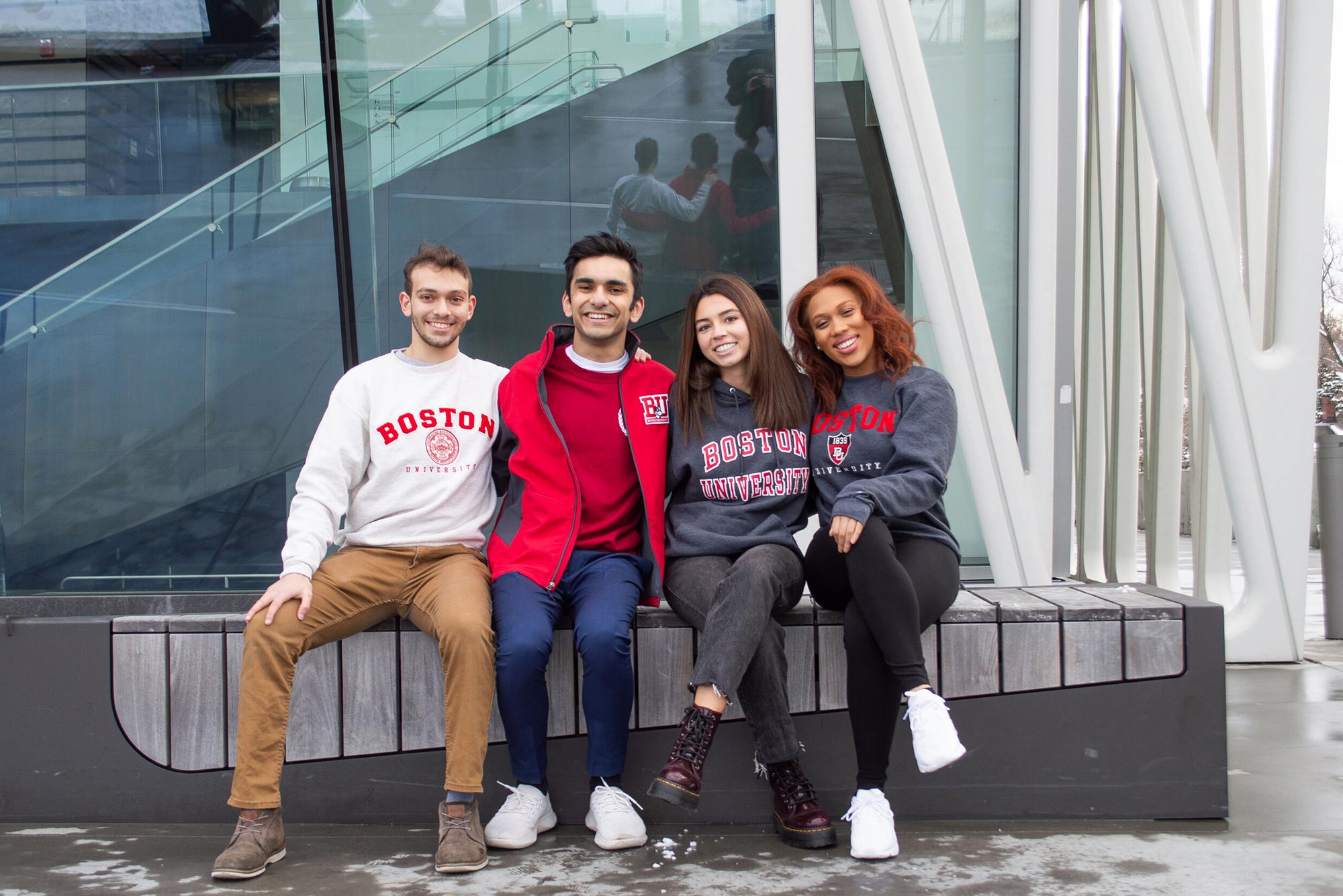 Student Life
BU Student Government Elections: What You Need to Know
Voting period for Executive Board and Senate-at-Large runs March 22 through 25
You might have thought election season was behind us, but Boston University Student Government is just now headed to the finish line. After several weeks of hectic campaigning, candidates are making a final push to show voters why they should be elected.
Students will be able to cast their votes on the Student Link between Monday, March 22, and Thursday, March 25. The results will be announced March 26.
So, who is on the ballot? The Executive Board, consisting of student body president, executive vice resident, vice president of finance, and vice president, internal affairs, all run together on one slate—this year BUnited is running unopposed. Voters will also get to choose a Senate-at-Large party (these parties represent student interests to the administration) and representatives from their individual colleges.
Next week, the Student Elections Commission is hosting two virtual town halls. The first, on Monday, March 22, will provide students a chance to ask BUnited e-board candidates questions and learn more about their platform. The second, a virtual Senate Town Hall, is Tuesday, March 23. Students can chat with current and future BU Student Government senators and tell them what issues matter most to them. Find more information about both events in the kicker below.
Here's a look at BUnited and this year's at-large parties, and what a vote for them could mean:
BUnited

Executive Board
President: Nyah Jordan (CGS'20, COM'22)
Executive Vice President: Hessann Farooqi (CAS'22)
Vice President of Finance: Shahaf Dan (CAS'22)
Vice President, Internal Affairs: Aimee Mein (COM'22)
Platform: The slate's vision for BU's future has been shaped by the experiences and hardships they have witnessed over the past pandemic year. BUnited is focusing on three main categories to improve the overall well-being of the student body: health, justice, and community.
Regarding health, their proposed initiatives include a therapy program, more workout/wellness spaces on East Campus, and a communal food pantry available to all members of the BU community.
Addressing justice, BUnited is calling for increased support for LGBTQ+ students, helping students register to vote in US elections by making voter registration part of Orientation, and holding monthly student government town halls.
In an effort to provide enhanced community, BUnited is calling for more cultural meal events on campus, a robust peer advising program, and a mentorship program that will partner freshmen and sophomores with juniors and seniors.
To find out more about what BUnited wants to do, take a look at the full platform here.
Senate-at-Large race
For the Senate-at-Large race, voters should pick the party that most aligns with their interests. There are a total of 10 seats for at-large parties in the Senate and votes are counted proportionally (if one party gets 40 percent of the votes, it will earn 4 of the 10 open seats.) To decide which party to vote for, below is your cheat sheet with the party names and platform descriptions, in their own words.
Public Interest Group

At-Large Party
Party Leader: Ricky Nieto (CGS'21)
Platform: We are the group tackling the major concerns of our generation, both on campus and in state and national legislatures. Specifically, we work to protect the environment, make college more affordable, fight hunger and homelessness, and promote civic engagement.
We started on campus as a student group in fall 2020; since then, we have contacted, directly, 2,600 BU undergrads to help them reach the polls for the 2020 election, and we have collected 800 petitions for a statewide transition to 100 percent renewable energy from BU students. We are continuing our main campaigns on 100 percent renewable energy and affordable textbooks!
Women in Politics

At-Large Party
Party Leader: Ana Paola Trujillo (CAS'22)
Platform: Women in Politics wants to discuss ongoing domestic and international political issues and laws that affect the city of Boston and members of the BU community. We want to brainstorm ideas on how to reach out to Massachusetts council members and legislators with issues important to the BU community. As a collective, we want to voice our opinions for more political and pre-law opportunities at BU, such as internships, classes, and guest speakers. We want to be a part of the Senate because women are often underrepresented in these spheres, and we want to be the voice for them.
Terriers United Party (Formerly Transfers United Party)

At-Large Party
Party Leader: Hessann Farooqi (CAS'22)
Platform: In just one year, our members have passed bills and resolutions to:
Investigate BU's response to COVID-19
Bring back Credit/No Credit
Make US elections a BU holiday
Increase transparency in Student Government
And we're just getting started! Next year, we will:
Improve academic advising
Create community among transfers students
Advocate for better transfer student housing
Support Boston-based businesses
With tangible accomplishments, you know we'll unite BU to transform our campus!
The Student Elections Commission is hosting a virtual Executive Board Town Hall on Monday, March 22, where students can pose questions to the candidates for next year's e-board. Find more information here.
The commission will also host a virtual Senate Town Hall on Tuesday, March 23, where students can chat with current and future BU Student Government senators. Find more information here.